Net Element, Inc. (NASDAQ:NETE) Proposes a Reverse Split of its Common Stock to Increase Valuation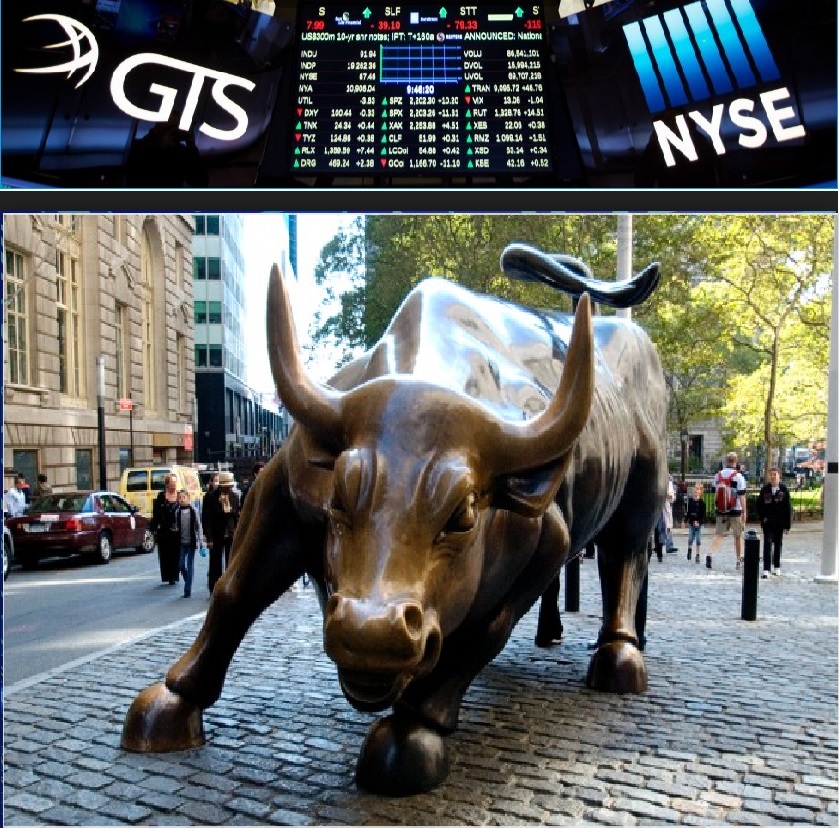 Proxy to shareholders seeks a reduction in Net Element's common shares from 400 million to 100 million
NETE reaches 30-month term stock purchase agreement with Cobblestone Partners
Sets August 10 meeting with NASDAQ to present plan for listing compliance
New York, New York, 08:30 EDT August 08, 2017 (NetworkNewsWire) – Net Element, Inc. (

NASDAQ:NETE) has proposed to shareholders a reverse split of its common stock at a ratio of between 1-for-10 and 1-for-30 on the proxy at its annual meeting in 2017 (http://nnw.fm/5DUxz). It also plans to put to a vote of shareholders a reduction in common stock from 400 million shares to 100 million shares in the hope that fewer shares will result in an increase in the market price of its common shares.
NETE is a cloud-based global financial company that accepts electronic payments in an omni-channel environment. It processes payments in what is becoming a cashless economy at point-of-sale and on mobile devices. It also offers clients management tools in its systems. A Zack's Research Report (http://nnw.fm/N2W4k) projects that the company will generate revenues of $74.6 million by 2018.
In the SEC filing of the proxy (http://nnw.fm/1xbAA), NETE said that it will appeal the NASDAQ market's deficiency letter in a meeting on August 10. NETE said the purpose of the reverse stock split amendment is to decrease the number of outstanding shares of common stock and potentially increase the market price of its common stock. A stay of the decision by NASDAQ is in effect pending an appeal by the company.
"The company is considering several paths to regain compliance with the minimum bid price requirement, including, among other things, a reverse stock split," the company said in the filing.
The proxy also detailed its July 5, 2017, agreement with Cobblestone Partners, LLC, to purchase up to an aggregate of $10 million of NETE's common stock over the 30-month term of the purchase agreement. Proceeds from the agreement will be used by the company for working capital and general corporate purposes. The proposal, approved by shareholders in the proxy, would permit Cobblestone Partners to buy in excess of 19.99% of NETE's outstanding shares, as per NASDAQ rules.
In a letter to shareholders (http://nnw.fm/Kov1k), NETE management also said that it has a program of cost cuts that should be realized by the third quarter of 2017.
For more information, visit the company's website at www.NetElement.com
More from NetworkNewsWire
InMed Pharmaceuticals, Inc. (CSE: IN) (

OTCMKTS:IMLFF) Findings Set Stage for Future Cannabinoid Compound Studies Absent Federal Banking Support, Cannabis Market Shows Growing Interest in Proprietary Bitcoin Payment Solutions Moxian, Inc. (

NASDAQ:MOXC) Taking Initiative on Generational Opportunity
About NetworkNewsWire
NetworkNewsWire (NNW) is an information service that provides (1) access to our news aggregation and syndication servers, (2) NetworkNewsBreaks that summarize corporate news and information, (3) enhanced press release services, (4) social media distribution and optimization services, and (5) a full array of corporate communication solutions. As a multifaceted financial news and content distribution company with an extensive team of contributing journalists and writers, NNW is uniquely positioned to best serve private and public companies that desire to reach a wide audience of investors, consumers, journalists and the general public. NNW has an ever-growing distribution network of more than 5,000 key syndication outlets across the country. By cutting through the overload of information in today's market, NNW brings its clients unparalleled visibility, recognition and brand awareness. NNW is where news, content and information converge.
For more information please visit https://www.NetworkNewsWire.com
Please see full terms of use and disclaimers on the NetworkNewsWire website applicable to all content provided by NNW, wherever published or re-published: http://NNW.fm/Disclaimer
NetworkNewsWire (NNW) New York, New York www.NetworkNewsWire.com 212.418.1217 Office Editor@NetworkNewsWire.com
Source:NetworkNewsWire
Contact:
NetworkNewsWire (NNW) 
New York, New York 
www.NetworkNewsWire.com
212.418.1217 Office 
Editor@NetworkNewsWire.com
Related CompaniesNetworkNewsWire.com
Net Element, Inc.