Net Element, Inc. (NETE) Investment in US Card Processing Services is Paying Off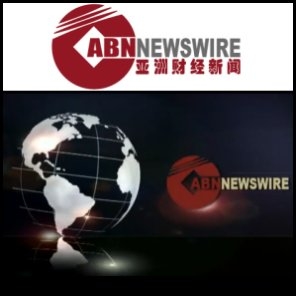 New York, New York, 08:30 EST Dec 07, 2016 (NetworkNewsWire) – Cashless payments have been around for much longer than today's shopper probably suspects. An account in the Safarnama, or Book of Travels, by the 11th-century Persian scholar Naser-e-Khosraw, relates how one can shop without using cash: "The procedure at the bazaar is as follows: you turn over whatever you have to a moneychanger and get in return a draft; then you buy whatever you need, deducting the price from the moneychanger's draft."
One thousand years later, the moneychanger's draft has been superseded by a debit or credit card. The moneychanger has disappeared and with him the simplicity of that medieval order. The payments system in the 21st century has evolved to meet the growing demands of an increasingly inter-connected global economy, and Net Element, Inc. (

NASDAQ:NETE), a global processor of mobile and other online payments, has seen its fortunes improve with the rising tide of ecommerce. With global ecommerce continuing its upswing, Net Element is beginning to look less like a moneychanger and more like a moneymaker.
There is no doubt that ecommerce is a sleeping giant. According to industry analysts Euromonitor, global ecommerce sales will climb by 20 percent this year to $1.2 trillion, up from $1.0 trillion in 2015. The estimates for 2017 and 2018 are equally promising at $1.4 trillion and $1.6 trillion, respectively.
The angel (in this case), like the metaphorical devil, is in the details and shows the virgin territory before Net Element, waiting to be explored. In spite of its rapid growth, ecommerce still accounts for less than 10 percent of total retail sales. In addition, assessments of its future growth have been revised downward due to the emergence of various hybrids of online-offline business models. A good example is Amazon (

NASDAQ:AMZN), which shocked the retail establishment and its customers, no doubt, with the opening of a brick-and-mortar outlet. Seattle residents can now visit the Amazon bookstore in the upscale shopping mall known as University Village.
Also as a proportion of ecommerce business, mobile, while accelerating its sprint, still comprises a minority of transactions. eMarketer (http://nnw.fm/aey1V), reporting on data compiled by MarketLive, noted that 'three-quarters of retail ecommerce sales come from non-mobile sources'. With mobile ecommerce comprising just a quarter of total ecommerce, and ecommerce accounting for less than one-tenth of total retail business, Net Element's potential to make money changing money becomes apparent.
A recent report from Zack's Small-Cap Research (http://nnw.fm/wjUR5) shows how Net Element has benefited from the new forces sweeping through the payment industry. Revenues from the company's 'U.S. card processing services grew a healthy 42.9% from $7.8 million to $11.2 million – all internally' during the third quarter of 2016. Revenues for the U.S. card processing business for the nine months to September 30, 2016, were $29.4 million, representing 76 percent of total revenues.
Net Element is a global fintech group specializing in mobile payments and value-added transactional services. The company owns and operates a global mobile payments and transactional processing provider, TOT Group, Inc., under which a number of brands and companies operate. These include Unified Payments, recognized by Inc. Magazine as the #1 Fastest Growing Company in America in 2012; Aptito, a next generation cloud-based point of sale payments platform; Restoactive, a seamless digital add-on for legacy point of sale systems; Digital Provider, a leading provider of SMS messaging and mobile billing solutions; and PayOnline, a fully-integrated, processor agnostic electronic commerce platform.
For more information, visit www.netelement.com
About NetworkNewsWire
NetworkNewsWire (NNW) provides news aggregation and syndication, enhanced press release services and a full array of social communication solutions. As a multifaceted financial news and distribution company with an extensive team of journalists and writers, NNW is uniquely positioned to best serve private and public companies who need to reach a wide audience of investors, consumers, journalists and the general public. NNW has an ever-growing distribution network of more than 5,000 key syndication outlets across the country. By cutting through the overload of information in today's market, NNW brings its clients unparalleled visibility, recognition and brand awareness. NNW is where news, content and information converge. For more information, visit https://www.networknewswire.com.
Please see full disclaimers on the NetworkNewsWire website: https://www.networknewswire.com/disclaimer.
Source:NetworkNewsWire
Contact:

NetworkNewsWire (NNW) 
New York, New York 
www.NetworkNewsWire.com
212.418.1217 Office 
Editor@NetworkNewsWire.net
Related CompaniesNetworkNewsWire.com
Net Element, Inc.
Amazon.com, Inc.