New Age Beverages Corp. (NASDAQ:NBEV) Announces NASDAQ Capital Market Listing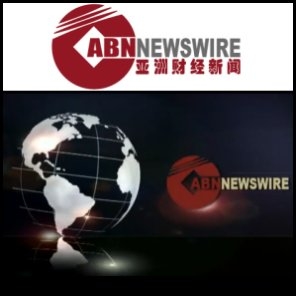 New York, New York, 08:30 EST Feb 16, 2017 (NetworkNewsWire) – Colorado-based New Age Beverages Corp. (

NASDAQ:NBEV) has priced an underwritten public offering valued at approximately $15 million in gross proceeds and listing on the NASDAQ Capital Market, per a recent press release (http://nnw.fm/NZj04). The corporation has also granted underwriters an additional opportunity to purchase 642,857 more shares of common stock. This 45-day option will enable them to purchase the extra shares to cover over-allotments. The total gross proceed amount is an estimate before underwriting discounts, commissions, and other offering expenses are deducted.
The company has already filed a registration statement with the Securities and Exchange Commission (SEC). Effective as of February 13, 2017, the filing relates to the securities now being offered. Acting as joint book-running managers are Aegis Capital Corp. and Maxim Group LLC. The recently issued offering will be made only by prospectus, a legal document that must be filed with the SEC, which is available by contacting New Age Beverages Corp. or by visiting the SEC website.
Founded in 2003, New Age Beverages Corp. markets several famous brands of beverages, such as XingTea®, Búcha® Live Kombucha, and Aspen Pure® Rocky Mountain Water. Marley Mellow Mood® Relaxation Drinks and Marley One Drop® Coffee are other products marketed by the company, following the signing of a management agreement in October 2016. The company is now competing in the health and functional beverage segment, a fast-growing area of the beverage market, and sells its brands in all 50 U.S. states. Its brands are also sold internationally, in over 10 countries, across all channels. Some have even gained notoriety. XingTea® recently beat over 250 competitors to earn the title of the '#1 Best Tasting Tea' at the North American Tea Championship.
One of the largest independent distributors in the country, New Age Beverages Corp. reaches over 20,000 outlets from its distribution network in Colorado. It distributes over 60 different brands, representing over 600 SKUs of non-alcoholic and alcoholic beverages, snacks and specialty products. These include the all-natural, non-GMO Xing Energy drink. The employee-owned company recently merged with Marley Beverage Company, which was created in partnership with Bob Marley's family and is a business that has become reputable in its own right. New Age Beverages Corp. is led by Chief Executive Officer Brent Willis. He has over 20 years of General Management, C-Level, and Board experience and has worked with the Coca-Cola Company (

NYSE:KO), Kraft Heinz Company (

NASDAQ:KHC), and other global leaders. The company has leveraged an organizational structure focused on testing product innovations, finding emerging products and segments early, and gaining credibility with national distributors.
New Age Beverages Corp. also distributes leading brands such as Nestea®, Nestle Nesquik®, Welch's, and V8®, among a wide range of others. It understands the value of choosing healthy products. Focused on thinking big, changing the world, teamwork, and execution, the company delivers products that taste good and are affordable for retailers and consumers.
For more information, visit www.NewAgeBev.us
About NetworkNewsWire
NetworkNewsWire (NNW) provides news aggregation and syndication, enhanced press release services and a full array of social communication solutions. As a multifaceted financial news and distribution company with an extensive team of journalists and writers, NNW is uniquely positioned to best serve private and public companies who need to reach a wide audience of investors, consumers, journalists and the general public. NNW has an ever-growing distribution network of more than 5,000 key syndication outlets across the country. By cutting through the overload of information in today's market, NNW brings its clients unparalleled visibility, recognition and brand awareness. NNW is where news, content and information converge. For more information, visit https://www.networknewswire.com.
Please see full disclaimers on the NetworkNewsWire website: https://www.networknewswire.com/disclaimer.
Source:NetworkNewsWire
Contact:

NetworkNewsWire (NNW) 
New York, New York 
www.NetworkNewsWire.com
212.418.1217 Office 
Editor@NetworkNewsWire.com
Related CompaniesThe Coca-Cola Company







New Age Beverages Corp.
NetworkNewsWire.com
Kraft Heinz Company