Booming US E-commerce Market Offering Net Element (NASDAQ:NETE) Ample Opportunities for Growth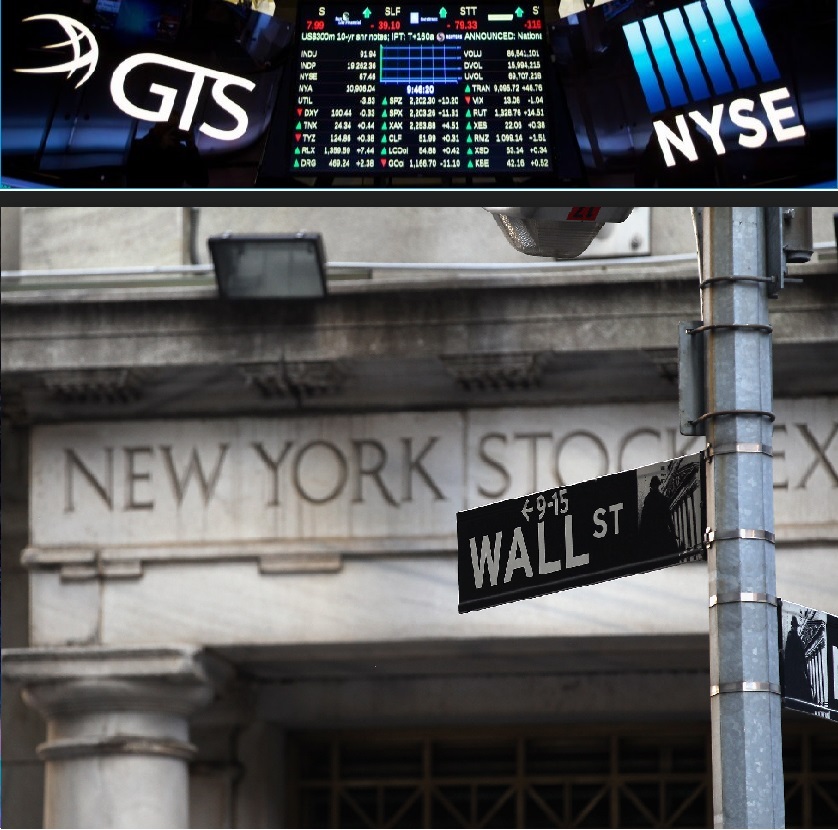 Company's PayOnline provides flexible, integrated payment solutions for e-commerce sector
Platform matches almost all native systems, offline and online, including on mobile
Online sales reached $395 billion in 2016, remaining a primary growth driver in the overall retail industry
The U.S. e-commerce market is rapidly expanding, as consumers benefit from a growing number of channels for online ordering, driven by a strong preference of younger generations to make their purchases online. Internet sales reached roughly $395 billion in 2016, accounting for 11.7 percent of total retail sales reported nationwide last year, according to Department of Commerce data (http://nnw.fm/t1LDv). The trend continued into 2017, with online retail sales reaching $105.7 billion in the first quarter. This fast-growing market offers ample investment opportunities to online payment solution providers such as Net Element, Inc. (

NASDAQ:NETE) and its subsidiary PayOnline, an innovative and flexible payment processing platform.
Online retail sales in the United States grew at an accelerated rate in 2016 compared to previous years. With a 15.6 percent increase reported, e-commerce accounted for nearly 42 percent of all U.S. retail market growth last year. For comparison, total retail sales in 2016 were $3.375 trillion, factoring out sales in restaurants and bars, as well as items that are not usually purchased online, such as automobiles, fuel, etc. Most of the e-commerce market share is still held by Amazon.com, Inc. (

NASDAQ:AMZN), which remains leader when it comes to online sales and a favorite brand among U.S. consumers. The internet giant reported transactions of $147 billion in 2016, which is more than 31 percent higher than the previous year.
Mobile purchases are leading the way when it comes to the growth of the e-commerce sector, with almost half of the digital retail traffic happening on mobile, according to Business Insider data (http://nnw.fm/vR6MO). But the traffic increase does not translate into actual purchases, with consumers preferring to use desktop computers rather than their smartphones for online orders. The volume of mobile traffic, however, presents a major opportunity for retailers, as mobile allows consumers and vendors to communicate more effectively and more frequently. With the right tools and software, mobile payments could grow exponentially, helping expand the digital sales market further.
This is where global financial technology group Net Element's PayOnline platform comes in. Having just entered the U.S. e-commerce market, the PayOnline subsidiary is one of the most versatile global online payment solutions in the industry, leveraging its parent company's experience with omni-channel electronic payments acceptance solutions that include e-commerce, point-of-sale and mobile devices.
Providing flexible high-tech payment solutions to more than 3,000 companies in markets such as Eastern and Western Europe, Central Asia and the Commonwealth of Independent States, PayOnline is designed to allow retailers to expand their business by offering customers as many payment options as possible. In addition, the platform is developer-friendly, with its API and SDK allowing merchants to easily integrate it with their native systems, both offline and online, including via mobile apps.
PayOnline supports more than 100 payment methods in as many currencies, in addition to credit card acceptance, and it is certified with most payment processors in the United States and globally. With industry-leading security features making the system a safe and viable option for all retailers, PayOnline also offers easy e-commerce and CMS integration, already being available on the most popular platforms.
Net Element expects the fully integrated payment solution to be as successful in the U.S. as it has been abroad, allowing it to generate significant revenue for the company. The successful implementation of PayOnline on the local e-commerce market will expand the company's global reach and position Net Element as a leading provider of state-of-the-art, high-tech payment solutions for multiple verticals.
For more information, visit the company's website at www.NetElement.com
About NetworkNewsWire
NetworkNewsWire (NNW) is an information service that provides (1) access to our news aggregation and syndication servers, (2) NetworkNewsBreaks that summarize corporate news and information, (3) enhanced press release services, (4) social media distribution and optimization services, and (5) a full array of corporate communication solutions. As a multifaceted financial news and content distribution company with an extensive team of contributing journalists and writers, NNW is uniquely positioned to best serve private and public companies that desire to reach a wide audience of investors, consumers, journalists and the general public. NNW has an ever-growing distribution network of more than 5,000 key syndication outlets across the country. By cutting through the overload of information in today's market, NNW brings its clients unparalleled visibility, recognition and brand awareness. NNW is where news, content and information converge.
For more information please visit https://www.NetworkNewsWire.com
Please see full terms of use and disclaimers on the NetworkNewsWire website applicable to all content provided by NNW, wherever published or re-published: http://NNW.fm/Disclaimer
NetworkNewsWire (NNW) New York, New York www.NetworkNewsWire.com 212.418.1217 Office Editor@NetworkNewsWire.com
Source:NetworkNewsWire
Contact:

NetworkNewsWire (NNW) 
New York, New York 
www.NetworkNewsWire.com
212.418.1217 Office 
Editor@NetworkNewsWire.com
Related CompaniesNetworkNewsWire.com
Net Element, Inc.
Amazon.com, Inc.