Red River Resources Limited
ASX:RVR ISIN:AU000000RVR7

Red River Resources (ASX:RVR) is a diversified mineral explorer currently (late 2009) focusing on gold and also exploring for copper, nickel, tin, magnetite iron ore, tantalum and lithium.
Red River's current projects include; Miaree, Karratha area, Western Australia (Iron Mountain Mining JV): gold. Wongan Hills, Mid West Region, Western Australia (Operator Dominion Mining, Iron Mountain Mining JV partner): gold, copper. Blythe, Burnie area, Tasmania (Iron Mountain Mining JV): magnetite iron ore, tin, tungsten. Hooley Well/Imagi Well, Mid West region, Western Australia (Eagle Nickel JV): nickel. East Kirup, southwest Western Australia (Operator Dunvegan Resources): lithium, tantalite, tin.

Latest Headlines
News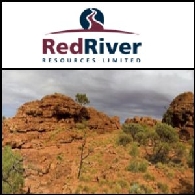 Red River Resources Limited (ASX:RVR) is pleased to announce its quarterly report for April - June 2010.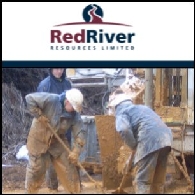 Subsequent to the termination of the joint venture with Ord River Diamonds, 100% ownership of the East Kirup lithium-tantalite-tin exploration prospect has reverted to Red River Resources Limited (ASX:RVR). As a consequence Red River is now planning to carry out a 6,000m program at East Kirup during February-March 2010.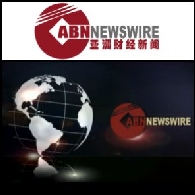 ABN Newswire Stocks to Watch today include: Image Resources (ASX:IMA)(PINK:IMREF), Mission NewEnergy Limited (ASX:MBT), Atlas Iron Limited (ASX:AGO), Galaxy Resources Limited (ASX:GXY)(PINK:GALXF), Environmental Clean Technologies Limited (ASX:ESI), Kairiki Energy Limited (ASX:KIK)(PINK:KAIRF), and WestSide Corporation Limited (ASX:WCL).
###
59,484 COMPANY PROFILE VIEWS
Company Data
Headquarters
Level 7, 231 Adelaide Terrace
Perth
Western Australia, 6000
Telephone
+61-8-9225-4917
Fax
+61-8-9225-6474
Principal Sector
Materials
Principal Industry
Mining & Metals&nbsp
Homepage