loading.........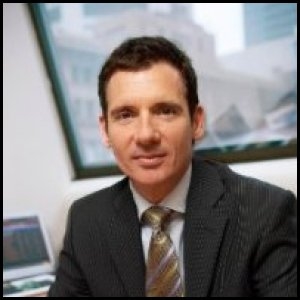 Sydney, Jan 21, 2011 (ABN Newswire) - The Dow Jones and US markets have been very firm over last couple of trading sessions as well as the economic data overnight, and existing home sales were better than expected. US jobless claims dropped down to approximately 400,000 with a lower sustainable trend showing the US economy is looking better.
The Chinese GDP data quite a strong number at 9.8% for 2010, looking to grow to 10.6% for 2011. Resource stocks a little weak on the basis China is growing too quickly and they'll have to slow their economy, a twisted logic, to sell commodites because China will try to slow a booming economy, that booming economy will continue to demand our resouces.
The move down in BHP was overdone, to much focus on coal and floods. Situation of coal is, prices are elavated because of the floods. After the floods and supply comes back online, the coal prices will stabalise with potential for continued elavation which is positive outlook for coal mining companies.
Shanghai composite index start to recover, Dow Jones and ASXSP looking very healthy. The Australian market has held reasonably well, and wouldnt be surprised if we start to take off and continue what is still a bullish week.
View the videocast here:
http://www.abnnewswire.net/multimedia/en/65057/Clifford-Bennett
Clifford Bennett
Herston Economics
Email: clifford@herstoneconomics.com
http://www.herstoneconomics.com

ABN Newswire
Tel: +61-2-9247-4344
Fax: +61-2-9247-4511
http://www.abnnewswire.net
Related CompaniesHerston Economics