Melbourne, Nov 17, 2008 (ABN Newswire) - Biota Holdings Limited (ASX:BTA)(PINK:BTAHY) today announced that the multiple centres involved in the Phase III clinical trail on its long acting neuraminidase inhibitor (LANI) CS-8958 are ready to commence treatment. Patients are expected to enrol into the study progressively throughout the Asian influenza season.
The Phase III multi centre study will be conducted in Japan, Taiwan, Hong Kong and Korea involving adult patients who have confirmed, naturally acquired influenza A or B. The trial will use time to symptom resolution as its primary end point, after a single inhaled dose of CS-8958. The double blind, non-inferiority study uses 75 mg of oseltamivir, twice daily for five days as its control. Safety will be also assessed in the study.
A second Phase II/III paediatric study will also be conducted in Japan on children of less than nine years of age. This study will use the same primary end point as the adult study, but a dose of 2 mg/kg of oseltamivir, twice a day for five days, as the control.
The duration of the studies will depend on the availability of patients for the trials and the severity of the Asian influenza season.
CS-8958 is a long acting neuraminidase inhibitor, discovered by Daiichi Sankyo and co-owned with Biota. A total of US$5.6 million of western clinical programs for CS-8958 have been or are intended to be funded by the US National Institute of Health. The drug's profile suggests that a single inhaled dose of CS-8958 should be efficacious for the treatment of influenza and an inhaled dose once a week, to maintain prophylaxis. Pre-clinical tests have shown CS 8958 to be effective against influenza A & B virus as well as against the H5N1 avian influenza virus.
A copy of the Daiichi Sankyo announcement to the Tokyo, Osaka and Nagoya Stock Exchanges on Monday 17 November is attached.
About LANI's (Long-Acting Neuraminidase Inhibitors)
Current neuraminidase inhibitors for influenza require daily or more frequent dosing. The ability to dose patients on a weekly, or even less frequent, basis offers numerous benefits. Firstly, any stockpile of weekly-dosing drug will last longer and protect more people, in the case of an influenza pandemic. Additionally, a weekly dose may improve patient compliance over a more frequent regime.
ENDS
For Immediate Release
Company name: DAIICHI SANKYO COMPANY, LIMITED
Representative: Takashi Shoda, President and Representative Director
(Code no.: 4568, First Section, Tokyo, Osaka and Nagoya Stock Exchanges)
Please address inquiries to Toshiaki Sai, General Manager,
Corporate Communications Department
Telephone: +81-3-6225-1126
http://www.daiichisankyo.com
/
Start of Phase III Trial on the Anti-influenza Drug CS-8958
Tokyo, November 17, 2008 - Daiichi Sankyo Co., Ltd. (TYO:4568) today announced that its anti-influenza drug, CS-8958, has started it's pivotal Phase III trial for adults and Phase II/III trial for paediatrics.
CS-8958, a long-acting neuraminidase inhibitor (LANI), was discovered by Daiichi Sankyo and is co-owned with Biota Holdings Limited. CS-8958 is an inhaled formulation for influenza treatment and it is expected that single administration of CS-8958 will be efficacious for the treatment of influenza.
CS-8958 shows efficacy against H5N1 avian influenza virus as well as influenza A and B viruses in preclinical tests.
The Phase III clinical trial for adults is designed to test the efficacy and safety of CS-8958 in several hundred adult patients per group who have confirmed, naturally acquired influenza A or B. The trial uses symptom resolution and fever as its end points after a single inhaled dose. In this double-blind non-inferiority study, it is expected to confirm that single inhalation of CS-8958 is equally effective to 75 mg of oseltamivir administered orally twice daily for 5 consecutive days. Also, the safety of CS-8958 will be assessed in this study.
This study was named MARVEL (Multinational Asian Clinical Research for Influenza Virus Extermination on LANI) study, and is being conducted as multinational clinical study in Asia (Japan, Taiwan, Hong Kong, and Korea).
In the Phase II/III for pediatrics, the efficacy of symptom resolution and fever with the same dose regimens as adults will be confirmed.


About Biota Holdings Limited

Biota is a leading anti-infective drug development company based in Melbourne Australia, with key expertise in respiratory diseases, particularly influenza. Biota developed the first-in-class neuraminidase inhibitor, zanamivir, subsequently marketed by GlaxoSmithKline as Relenza.

Biota research breakthroughs have included a series of candidate drugs aimed at treatment of respiratory syncytial virus (RSV) disease, licensed to AstraZeneca and novel nucleoside analogues designed to treat hepatitis C virus (HCV) infections, licensed to Boehringer Ingelheim. Biota has clinical trials underway with its lead compound for human rhinovirus (HRV) infection in patients with compromised respiration or immune systems. In addition, Biota has a key partnership with Daiichi-Sankyo for the development of second generation influenza antivirals.

Relenza(TM) is a registered trademark of the GlaxoSmithKline group of companies. *Further information available at http://www.biota.com.au


About Daiichi-Sankyo Company Limited

Daiichi Sankyo Company, Limited was established in 2005 through the merger of two leading Japanese pharmaceutical companies. This integration created a more robust organization that allows for continuous development of novel drugs that enrich the quality of life for patients around the world.
Investor / Analyst Enquiries
Biota Holdings Limited
Peter Cook,
T: +61 3 9915 3720
Damian Lismore,
T: +61 3 9915 3721

Media Enquiries
Jo Lynch,
Hinton & Associates
T: +61 3 9600 1979
| | |
| --- | --- |
| | Related Companies |
| | |
| --- | --- |
| | Related Industry Topics: |
| | |
| --- | --- |
| | This Page Viewed: (Last 7 Days: 18) (Last 30 Days: 67) (Since Published: 6429) |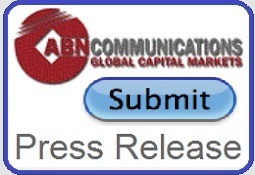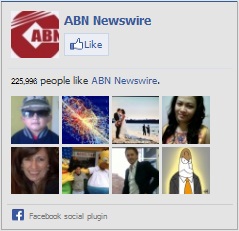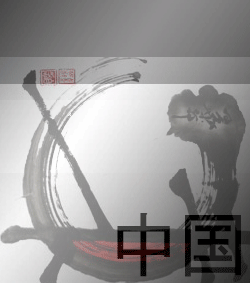 Companies in the News
Mobile Video TV
Scan with your Mobile Phone to view ABN Newswire Video Channel on Mobile