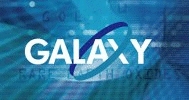 Galaxy Resources Limited (ASX:GXY)
Perth, April 29, 2009 AEST (ABN Newswire) - Galaxy Resources Limited (ASX:GXY) is pleased to provide to shareholders the March 2009 Quarterly Report which provides a summary of progress by your company. During the quarter, the Company completed a pre-feasibility study on the downstream production of lithium carbonate and is now focussing on establishing the value adding lithium carbonate conversion in China due to lower capital and operating costs. Off take arrangements are proceeding positively and the Company is moving rapidly towards project financing.
SIGNIFICANT EVENTS DURING THE QUARTER
- A pre-feasibility study was completed for downstream processing of lithium carbonate produced at the Mt Cattlin Lithium-Tantalum Project in Ravensthorpe.
- The net present value of the project ranges between A$310 million to A$360 million, close to a three-fold increase from "sale of spodumene only" study.
- The results indicate that the project economics could be improved by locating the lithium chemical plant closer to lithium carbonate end markets and lower associated capital and operating costs.
- The Company received Letters of Intent from potential off take partners for its initial production of Lithium Carbonate (17,000 tpa) commencing 2011.
- Mr Anand Sheth was appointed General Manager Marketing & Business Development for the Company.
- Mr John Sobolewski was appointed CFO & Company Secretary.
- Joint Company Secretaries, Karen Brown and Lindsay Colless also resigned during the quarter.
- Mining Leases ML74/155 and ML74/182 were granted during the quarter, which surrounds the Mt Cattlin resource.
- Galaxy appointed risk advisory and fund management group, Noah's Rule, to assist in the next stage of project development and corporate debt raising and financial structuring.
- A Memorandum of Understanding (MOU) was signed with the Port of Esperance in order to investigate, evaluate and progress the export of Spodumene product.
- The Company raised a total of A$2.95 million during the quarter.
- The forecast and outlook presented by the top three world lithium producers, as well as independent research groups show world lithium demand is expected to grow three-fold in just over ten years.
- Galaxy announced developments to significantly consolidate the Company's tenement holding in WA, after the return of tenements from Pioneer Nickel (ASX:PIO).
- The Company believes that commissioning and start up of the mine and minerals plant within Q3 2010 is still achievable.
- Galaxy announced that RC drilling at Mt Cattlin returned significant tantalum results, the best being 5m @ 673ppm Ta2O5.
For the Complete Galaxy Resources Quarterly Report, pleas see the link below;
http://www.abnnewswire.net/media/en/docs/60549-ASX-GXY-444703.pdf
About Galaxy Resources Limited

Galaxy Resources Limited (ASX:GXY) (OTCMKTS:GALXF) is an international S&P / ASX 200 Index company with lithium production facilities, hard rock mines and brine assets in Australia, Canada and Argentina. It wholly owns and operates the Mt Cattlin mine in Ravensthorpe Western Australia, which is currently producing spodumene and tantalum concentrate, and the James Bay lithium pegmatite project in Quebec, Canada.
Galaxy is advancing plans to develop the Sal de Vida lithium and potash brine project in Argentina situated in the lithium triangle (where Chile, Argentina and Bolivia meet), which is currently the source of 60% of global lithium production. Sal de Vida has excellent potential as a low cost brine-based lithium carbonate production facility.
Lithium compounds are used in the manufacture of ceramics, glass, and consumer electronics and are an essential cathode material for long life lithium-ion batteries used in hybrid and electric vehicles, as well as mass energy storage systems. Galaxy is bullish about the global lithium demand outlook and is aiming to become a major producer of lithium products.
Iggy Tan
Managing Director
TEL: +61-8-9215-1700
MOB: +61-419-046-397
Related CompaniesPioneer Resources Ltd
Galaxy Resources Limited