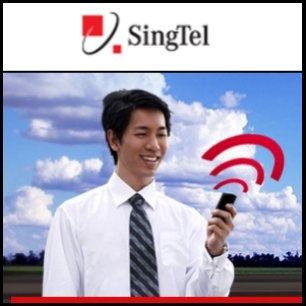 Sydney, Nov 11, 2009 AEST (ABN Newswire) - Wall Street closed mixed overnight as investors took profits after a massive gain in previous session. US shares mostly fell earlier in the day, but rebounded towards the close. Analysts said that market sentiment remained bullish.
Australian stocks today edged higher at the opening. Yesterday the local market was up on merger and acquisition activity and a positive survey of business conditions. The benchmark S&P/ASX 200 index rose 58.7 points, or 1.26 per cent, to 4733.6 points, while the broader All Ordinaries index gained 1.23 per cent to 4,744.0 points.
The Australian dollar was trading at 93.03 US cents this morning. During the overnight session, it was struggling to break through the 93 US cents level. The unit traded in a tight range between 92.5 and 93.06 US cents.
Key Economic Facts and Figures
The Westpac-Melbourne Institute survey showed that the consumer sentiment index dropped by 2.5 per cent in November to 118.3, compared to a 1.7 per cent rise in the previous month. The index had risen for five months to October, as the sharemarket recovered and interest rates remained low.
In economic news, the Australian Bureau of Statistics is to publish lending finance data for September today.
M&A News
Glengarry Resources Limited (ASX:GGY) and Centaurus Resources Limited (ASX:CUR) have reached agreement to merge to create a well funded Brazilian focused iron ore group. The companies have executed an Implementation Agreement to effect the merger by way of an off-market takeover bid under which Glengarry will bid for all the shares in Centaurus.
Mineral Resources Ltd (ASX:MIN) has increased its takeover offer to Polaris Metals NL (ASX:POL) shareholders. Mineral Resources will now offer one MRL share for every 10 Polaris shares and five cents cash for every one Polaris share.
Oil and gas explorer Australian Worldwide Exploration Limited (ASX:AWE) will increase its share in BassGas project from 42.5 per cent to 50 per cent. The company and CalEnergy Gas (Australia) Ltd have entered into arrangements under which CalEnergy will sell its 15 per cent equity interest in the BassGas Project for a total consideration of A$80 million. Innamincka Petroleum Limited (ASX:INP) will acquire 7.5 per cent of the CalEnergy equity for A$40 million under a participation agreement between AWE and Innamincka.
Zedex Minerals Limited (ASX:ZDX) and Toronto listed company Olympus Pacific Minerals Inc. (TSX:OYM) today announced that they intend to merge. Zedex and Olympus NZ will merge and Olympus NZ will continue as the surviving legal entity.
Important Corporate News
Ausenco Limited (ASX:AAX) anticipates a strong growth in 2010 as the levels of new project opportunities in Canada, Africa and South America are increasing. It has revised its expected full year sales revenue for 2009 to between A$435 million and A$465 million and underlying net profit after tax of between A$26 million and A$30 million. The guidance followed a review of significant contracts underway and those expected to be awarded during the remainder of the year.
Securities in Babcock and Brown Power (ASX:BBP) have been placed in a trading halt, pending the outcome of gas contract negotiations in Western Australia. BBP said it is currently in the process of assessing the impact of the interim award in relation to the previously announced gas contract arbitration in Western Australia.
Singapore Telecommunications (ASX:SGT)(SIN:Z74) has posted 8.9 per cent growth in its first half net profit to S$1.9 billion, up from S$1.75 billion in the previous corresponding period. Its Australian Optus business posted a strong growth in net profit for the first half to A$291 million, up 18 per cent on A$247 million in the previous corresponding period.
Michelle Liang
Asia Business News Asia Bureau
Tel: +61-2-9247-4344
Email: michelle.liang@abnnewswire.net
Related CompaniesZedex Minerals Limited






Singapore Telecommunications







Polaris Metals NL






Olympus Pacific Minerals Inc.












Mineral Resources Limited









Glengarry Resources Limited






Centaurus Resources Ltd






AWE Limited







Ausenco Limited







Alinta Energy Group







Acer Energy Limited