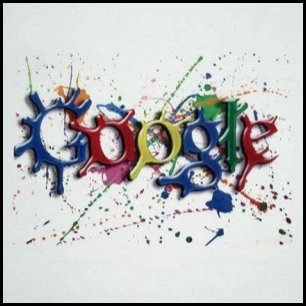 Sydney, Dec 11, 2009 AEST (ABN Newswire) - Wall Street climbed on Thursday as the economic data showed a continued downtrend in continuing jobless claims and a drop in the US trade deficit to US$32.9 billion.
Asian stocks mostly Friday moved higher at opening after the strong economic figures from the US boosted investor confidence. Today the focus will be on a series of economic data of China. The nation's key official figures on industrial production, CPI, and retail sales are due out later in the day.
Company News
Japan's major telecommunications carrier KDDI Corp. (TYO:9433) said it will lay an undersea fibre-optic cable network to link Japan and Singapore in a joint project with five companies including U.S. Internet search giant Google Inc (NASDAQ:GOOG). The project is to deal with an expected increase in demand for communications services in the Asia-Pacific region, with cost estimated at US$400 million dollars. The consortium behind the project comprises Globe Telecom (PSE:GLO) of the Philippines, Google, KDDI Corp of Japan, Network i2i, Reliance Globalcom and TPG subsidiary Telemedia Pacific Inc.
Taiwanese synthetic rubber maker TSRC Corp. (TPE:2103) said Thursday its board has approved a plan to take a 30% stake in a synthetic rubber-producing joint venture in India. State-run Indian Oil Corp. (BOM:530965) will hold 50% of the joint venture and Japan's Marubeni Corp. (TYO:8002) the remaining 20%, said a person familiar with the situation.
It is reported that South Korea's Hana Micron (067310.KQ) has formed a joint-venture with Brazil's Altus Sistemas de Informatica to build a US$40 million semiconductor assembly plant in Brazil. The joint-venture will be known as HT Micron, which could invest up to $200 million in the plant.
Hontai Life Insurance Co. and Waterland Financial Holdings Co. (TPE:2889) are both bidding for US insurer Metlife Inc.'s (NYSE:MET) Taiwan unit, said sources. The acquisition cost of the unit could be between US$50 million and US$100 million.
Panasonic Corp. (TYO:6752) said it will buy a majority stake in Sanyo Electric Co. (TYO:6764) to secure its position as a leading provider of batteries for fuel-efficient cars. Panasonic has acquired a 50.19 percent stake in Sanyo Electric Co. for 403.78 billion yen, completing a tender offer that would create one of the world's largest consumer electronics conglomerates with a strong grip on solar and battery markets.
China CNR Corp, a leading maker of trains and rolling stock, plans to launch its Shanghai initial public offering later this month. It planned to issue up to 3 billion A shares in IPO to raise 6.44 billion yuan for investment projects. CNR and its rival China South Locomotive and Rolling Corporation (SHA:601766)(HKG:1766) are the two major train manufacturers in China, accounting for more than 95 percent market share in the country.
Michelle Liang
Asia Business News Asia Bureau
Tel: +61-2-9247-4344
Email: michelle.liang@abnnewswire.net
Related CompaniesWaterland Financial Holdings






TSRC Corporation






Sanyo Electric Co., Ltd







Panasonic Corporation






MetLife, Inc.






Marubeni Corporation







KDDI Corporation







Indian Oil Corporation Limited






Hana Micron Inc.






Globe Telecom, Inc.






China South Locomotive & Rolling Stock





Alphabet Inc