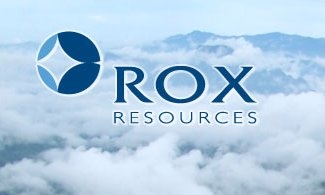 VIDEO: Rox Resources (ASX:RXL) Ian Mulholland Speaks with Brian Carlton at Sydney Symposium Resources Roadshow
Sydney, Mar 25, 2010 (ABN Newswire) - Rox Resources (

ASX:RXL
) is a Perth-based Australian exploration company focusing on zinc-lead deposits, particularly deposits of the Mississippi Valley Type (MVT) and Sedimentary Exhalative Type (SEDEX).
Rox owns the Reward project tenement which covers 379km2 adjacent to the world class McArthur River zinc-lead deposit in the Northern Territory. SEDEX zinc mineralisation has been identified by Rox at the Myrtle zinc-lead deposit which is located just 17km south of the McArthur River zinc-lead mine in the Northern Territory. The McArthur River (HYC) zinc-lead deposit is one of the largest in the world.
Rox continues to actively review potential new opportunities, particularly in Australia and South East Asia.
About Ian Mulholland, Managing Director
Mr Mulholland is a geologist with over 25 years broad experience in the exploration and mining industry in a number of commodity groups including gold, silver, copper, lead, zinc, uranium, nickel and kaolin. He has been Managing Director of Rox Resources since its inception, and prior to that he managed activities from grass roots exploration to advanced resource definition, feasibility studies and mining operations for a number of major, medium sized and junior companies including WMC, Esso, Otter Gold, Aurora Gold, Anaconda Nickel, Archaean Gold, Summit Resources and Conquest Mining. His strength is in bringing resources to economic fruition and his experience is particularly appropriate for his role with Rox.
Watch the Video here:
http://www.abnnewswire/press/en/62502/Rox
About Rox Resources Limited

Rox Resources Limited (ASX:RXL) is an Australian listed company with advanced base and precious metals exploration projects in Australia: the Mt Fisher Gold and Fisher East Nickel Projects (Western Australia), the Reward Zinc-Lead Project (Northern Territory) and the Bonya Copper Project (Northern Territory).
The Company employs advanced geophysical and geotechnical exploration techniques and the latest technology to add value to its projects, seeking to increase resources, convert resources to mineable reserves and develop its projects towards becoming producing mines. The most advanced of which, is the Fisher East Nickel Project.

Related CompaniesSymposium



Rox Resources Limited