loading.........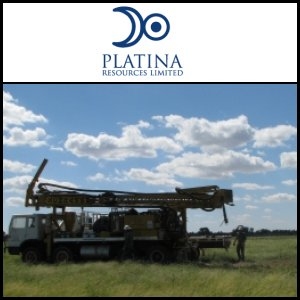 Sydney, Oct 12, 2011 (ABN Newswire) - FINANCE VIDEO: Platina Resources' (

ASX:PGM
) Exploration Manager Thomas Abraham-James presents to the Capital Markets in Sydney at Investorium.tv, regarding Platina's Skaergaard PGM & Gold Project in Greenland and the Owendale Multi-Element Project in Australia.
Mr Abraham-James is a Geologist who began his career conducting advanced exploration on South Africa's Bushveld Complex (Placer Dome). He later worked as a Mine Geologist at Rio Tinto's Argyle Diamond Mine, before joining Platina. Mr Abraham-James has worked on all of the Company's projects and managed the 2008, 2009 and 2010 Greenland exploration field seasons.
For the Live Presentation, please visit the below link:
http://www.abnnewswire/press/en/70023/Platina-Resources
About Platina Resources Limited

Platina Resources Limited (ASX:PGM) (OTCMKTS:PTNUF) has a global portfolio of Platinum Group Metal (PGM), gold and scandium projects, with a core focus on the development of two key advanced assets – the Skaergaard PGM-Gold Project in Greenland and the Owendale Platinum and Scandium Project near Fifield, NSW, Australia.

Platina Resources Limited
Tel: +617-5580-9094
Fax: +617-5580-9394
http://www.platinaresources.com.au

Related CompaniesPlatina Resources Limited









Investorium.tv