loading.........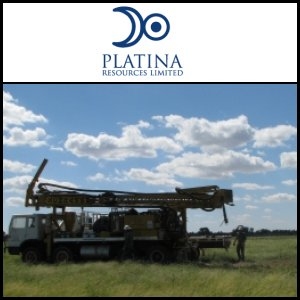 FINANCE VIDEO: Platina Resources Limited (ASX:PGM) Exploration Manager Thomas Abraham-James Presents Live To Sydney Capital Markets at Investorium.tv
Sydney, Oct 12, 2011 (ABN Newswire) - FINANCE VIDEO: Platina Resources' (

ASX:PGM
) Exploration Manager Thomas Abraham-James presents to the Capital Markets in Sydney at Investorium.tv, regarding Platina's Skaergaard PGM & Gold Project in Greenland and the Owendale Multi-Element Project in Australia.
Mr Abraham-James is a Geologist who began his career conducting advanced exploration on South Africa's Bushveld Complex (Placer Dome). He later worked as a Mine Geologist at Rio Tinto's Argyle Diamond Mine, before joining Platina. Mr Abraham-James has worked on all of the Company's projects and managed the 2008, 2009 and 2010 Greenland exploration field seasons.
For the Live Presentation, please visit the below link:
http://www.abnnewswire/press/en/70023/Platina-Resources
About Platina Resources Limited

Platina Resources Limited (ASX:PGM) (OTCMKTS:PTNUF) is an Australian-based exploration and development company focused on precious and specialty metals, particularly platinum group metals and the strategic metal scandium.
Our flagship project is Owendale in central New South Wales, one of the largest and highest grade scandium deposits in the world, which has the potential to become Australia's first scandium producer with cobalt, platinum and nickel credits. A Definitive Feasibility Study is underway and due for completion in late 2018.
We also have 100% ownership of the Skaergaard project in Greenland. This is one of the world's largest undeveloped gold deposits and one of the largest palladium resources outside of South Africa and Russia.

Platina Resources Limited
Tel: +617-5580-9094
Fax: +617-5580-9394
http://www.platinaresources.com.au

Related CompaniesPlatina Resources Limited









Investorium.tv