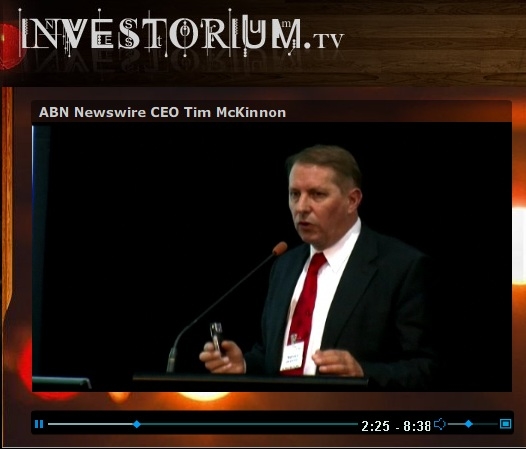 Richard Karn from Emerging Trends Report To Present at Investorium in Sydney on December 12
Sydney, Dec 5, 2011 AEST (ABN Newswire) - Investorium.tv to Present Richard Karn who will be speaking to the Sydney Capital Markets about the Emerging Rare Earth Trends.
An astonishing number of today's high tech, aerospace, 'green' and military applications are dependent on material performance specifications that can only be met by the unique characteristics of a variety of precious and specialty metals. The Emerging Trends Report has identified 45 precious and specialty metals, not including gold, that are both critical to these sophisticated applications and experience some form of supply threat that will support these metals' prices going forward, whether from physical scarcity or dissipative use, nationalization risk or byproduct sourcing, a lack substitutes or regular supply interruptions.
Richard Karn, a retired Associate Professor of English, is the Managing Editor of the Emerging Trends Report (ETR). His articles have appeared in publications ranging from Barron's to Financial Sense Online to Fuller Money. In addition to producing independent research and analysis on opportunities in primarily the North American and Australian markets, the Emerging Trends Report conducts contract research for companies such as BASF Engelhard and the Adit Funds. He divides his time between Alaska and Australia.
View the Video and Presentation Notes here:
http://emergingtrendsreport.abn-ir.net
About Investorium.tv

Investorium.tv is a Video Streaming and Live Financial Industry Event featuring CEOs of Public Companies held at Premier Venues in New York, Vancouver and Sydney. Investorium.tv records and video streams the events on "state of the art" digital recording and webcasting equipment, making high definition broadcast quality productions available to Members and the professional investment community.

Investorium.tv
TEL: +61-2-9247-4344
Related CompaniesInvestorium.tv