Sydney, Mar 1, 2012 (ABN Newswire) - Gold Anomaly Limited (

ASX:GOA
) - During the 2011 field season IP gradient array and dipole-dipole surveys were conducted at the Jolly Tar and Gilded Rose-Jumbo gold projects located near Croydon, North Queensland. Significantly, the surveys have revealed a large anomalous IP chargeability anomaly paralleling and west to the existing drilled gold zone at Jolly Tar.
The new IP anomaly extends for over 900m along strike and remains open to the NW and SE (figure 1 - refer to the link at the bottom of release).
Based on the past drill hole gold assay data and recent IP surveys, drilling to test the new IP anomaly is warranted in order to define the extent of the deposit which will complement gold mineralisation already outlined at Jolly Tar.
The Jolly Tar prospect is located on the border between EPM 8795 and EPM 9438. It is marked by prospecting pits and shallow shafts from artisanal miners and consists of several quartz veins and quartz zones hosted by granite trending NW-SE and dipping at a modest 25Deg. toward the NE.
A small area of the Jolly Tar prospect has been drilled in the past by vertical aircore, RC and diamond core methods. Assay results defined a body of gold mineralised quartz bearing material along strike for 480m that has been drilled down dip for approximately 140m (vertical depth approximately 60m) where it appears to have been faulted off as drilling further east failed to locate similar mineralisation.
The drilling has shown that the hanging wall of what is referred to as a "quartz zone" is gold mineralized and that up to 50% graphite is also present in the footwall granitic rocks of this mineralisation. The single diamond drill hole (JODD001) that has been drilled through this zone contains an intercept from 18.5m depth of 16.5m @ 2.65g/t Au.
Jolly Tar -substantial graphite potential
In addition to gold, substantial deposits of graphite were previously discovered at the Jolly Tar prospect during exploration hosted in what is interpreted as the carapace of a granitic intrusive.
Drill logs and assay data on part of the known Jolly Tar prospect shows that wide zones containing between 21 and >50% graphite are noted to be present in the footwall of the gold zone. No graphite assays are reported for the underlying graphite mineralisation.
This potentially high-grade graphite mineralisation may have commercial significance given recent improvements to the price of graphite brought about by restrictions on graphite exports from China, the world's largest producer, and rapidly increasing demand for graphite driven by advances in battery technology. The potential of the graphite at Jolly Tar will be evaluated in greater detail during the 2012 field season.
Gilded Rose - Jumbo Prospect
GOA's other gold target near Croydon, the Gilded Rose-Jumbo gold prospect (EPM10302) was first identified as steeply dipping east-west trending stacked quartz veins hosted by rhyolitic volcanics and shales.
During the 2011 field season dipole-dipole IP surveys at 50m electrode spacing were undertaken on four lines crossing the strike of the Gilded Rose-Jumbo gold prospect to determine if the zones were detectable by IP and if these results would be useful in locating future drill holes. Results of these surveys were inconclusive due to the presence of a highly resistive surface zone above the water table that prevented effective resolution of conductivity associated with sulphides present within the mineralizing system.
As part of the program detailed review of the assay data from previous exploration drilling campaigns showed broad strongly anomalous to commercially significant gold bearing zones accompany the "higher" grade quartz veins that were previously the focus of exploration (see table of important intercepts below).
Gold is present in broad zones from surface to vertical depths in excess of 200m and appears to also be preferentially distributed in SW plunging shoots within the system, a concept that has yet to be explored by drilling.
Although the prospect has been subjected to several phases of exploration drilling for a total of 41 RC and diamond holes, this was completed at a time when gold prices were substantially lower than presently prevail and lower grade intercepts were ignored. During the recent analysis of this historical drill hole assay information it was evident that the past drilling produced a large number of strong gold intercepts often within much wider, but lower grade gold envelopes (see attached figures).
Higher gold prices and a recognition of a wider distribution of gold beyond high-grade but narrower quartz-sulphide veins may present an opportunity for GOA to develop potential near surface bulk tonnage deposits extractable by open pit mining methods.
To view the complete Gold Anomaly announcement including Figures and important intercepts, please refer to the link below:
http://media.abnnewswire.net/media/en/docs/ASX-GOA-240162.pdf


About Crater Gold Mining

The Company has two projects in Papua New Guinea:- Crater Mountain and Fergusson Island. Papua New Guinea is a resource rich country which is one of the richest gold and copper province in the world. It boasts a number of giant world class copper and gold deposits including Grassberg, Ok Tedi, Porgera,Wafi-Golpu, Hidden Valley, Bougainville and Lihir Island as well as a number of large deposits currently being brought into production.
| | |
| --- | --- |
| | Related Companies |
| | |
| --- | --- |
| | Related Industry Topics: |
| | |
| --- | --- |
| | This Page Viewed: (Last 7 Days: 2) (Last 30 Days: 18) (Since Published: 1247) |
---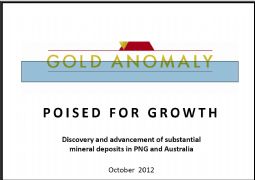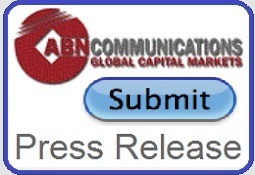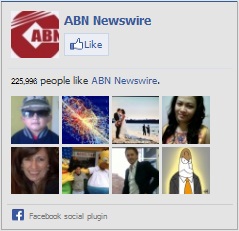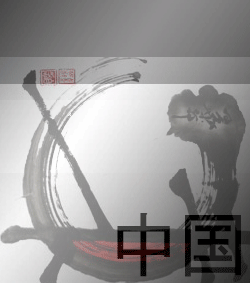 Companies in the News
Mobile Video TV
Scan with your Mobile Phone to view ABN Newswire Video Channel on Mobile