loading.........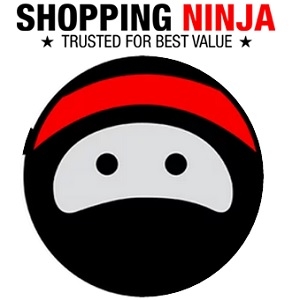 Aussie Innovation "Shopping Ninja" to Save Consumers Thousands
Sydney, June 23, 2015 AEST (ABN Newswire) - Invigor Group Ltd (

ASX:IVO
) (

OTCMKTS:HYROF
) Shopping Ninja, Australia's first independent price comparison app and browser extension can save Aussie consumers thousands of dollars on over 100,000 products from major retailers and brands across top categories like consumer electronics, whitegoods and alcohol.
Unlike existing price comparison websites, Shopping Ninja uses a browser extension and mobile app to provide consumers with real time price comparisons as they browse the internet without having to leave the website they are on.
And then, just like a ninja, it sneaks around the web for the best deals and surprises you automatically as you browse. You can simply choose whether to stay on the current site or go to the retailer's website with the best price and deal.
Shopping Ninja actually goes above and beyond finding the best price - it finds the best value. Its technology can also find delivery, store location and warranty information so you get the full picture.
Shopping Ninja's developer, Gary Munitz, who was behind Aussie internet success story Menulog says there is nothing like Shopping Ninja in Australia and consumers will be shocked at how much time and money they can save.
"Shopping Ninja is a brand new way of finding the best deal. You don't need to waste time flicking from one website to another as it does all the work for you and you get a much more complete picture of the true value of your savings," said Gary.
"You can even set price alerts to notify you when the best deal comes available and because Shopping Ninja's software scans retailer websites multiple times a day, you won't miss out on savings".
"Quite simply, as you shop, Shopping Ninja searches all major retailers and finds you the best price," said Gary.
Another major feature of Shopping Ninja is its independence as many price comparison sites have arrangements with retailers. Often the more they pay the more prominently their products will be positioned. Shopping Ninja is 100% retailer agnostic which means it works in the consumer's best interest.
It is also the only tool that directly compares all major retailers like Harvey Norman, Kogan, David Jones, Myer, Kmart, Big W, Target, Bing Lee, Dan Murphy's, Liquorland, Aldi Liquor and many more.
How to download the Shopping Ninja browser extension:
Shopping Ninja is a browser extension that is compatible with the following free web browsers: Internet Explorer (version 9 and above), Chrome, Firefox, and Safari. The app is available on Android and coming soon to iOS.
In all cases the installation is simply a matter of visiting shoppingninja.com.au and clicking the "Install" button on the home page.
The Shopping Ninja website recognises which browser you are on and installs the appropriate version for you.
KEY BENEFITS (aside from being 100% free):
EASY: Shopping Ninja is simple to use via an easy browser extension installation or mobile application download.
NON INVASIVE: small icon on top right of browser shows the Shopping Ninja is working but it only alerts on sites where a price/value comparison has been made.
AUTOMATED: no need to depart usual browsing experience or do your own manual comparison shopping.
RELIABLE: with the most up-to-date prices updated several times a day.
TRUSTED: for best value as it is totally independent and retailer agnostic.
View Shopping Ninja feature with consumer Finance Expert, Lisa Montgomery, talking to Channel 9's Morning Show about how Shopping Ninja does the bargain hunting for you:
http://www.abnnewswire.net/press/en/80231/Invigor
About Invigor Group Ltd

Invigor Group (ASX:IVO) uses its complementary suite of big data products to source, aggregate, analyse and publish content for the benefit of businesses and consumers.
Today its interconnected data sets enable enterprise clients including retailers, brands, shopping centres and government bodies to identify and better understand competitors, consumers, markets and demographics while providing the consumer with the best value-for-money.
Using its current products and a pipeline of additional offerings Invigor will have the ability to provide an end-to-end solution spanning sales, product management, business intelligence, marketing, advertising, content creation and distribution, while monetising each step of the process.
Invigor Group Ltd
T: +61-2-8251-9600
F: +61-2-8078-0182
E: info@invigorgroup.com
WWW: www.invigorgroup.com.au

Related CompaniesInvigor Group Ltd