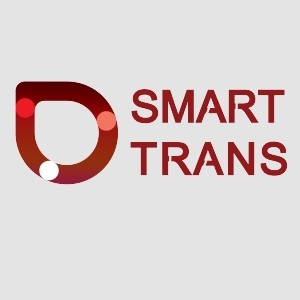 2015 Annual Report
Melbourne, Sep 30, 2015 AEST (ABN Newswire) - Chairman's Report: Financial year 2015 has been one of milestones and achievements for SmartTrans Holdings Limited (

ASX:SMA
), particularly with the success we are now enjoying in China after many years of hard work to establish our presence in what is widely anticipated to soon become the largest consumer market in the world.
The clearly defined focus we have maintained on our two key business divisions throughout the year has paid off. The performance of our SmartPay billing and payments platform in China has exceeded expectations and in Australia the company continues to enjoy the support of blue chip clients in its logistics operations, which has now also expanded into China with the Yanfeng Visteon project.
Some of the notable milestones that SmartTrans achieved during FY2015 are as follows:
- Secured direct-to-phone billing capability with China Unicom and China Telecom, adding to that already established with China Mobile - reach to combined subscriber base of almost 1.3 billion with China's three major telcos1.
- Booked record revenue of $4.277 million for FY 2015 - increase of 82% on FY 2014 ($2.344 million), primarily driven by performance of the SmartPay platform in China.
- Reached the milestone of 3.16 million customers billed via SmartPay in FY2015.
- Signed an MOU with Ta Kung Pao, China's oldest established and first online newspaper2, for SmartTrans to collaborate on the broader distribution of news and content.
- Initiated and progressed in-App billing arrangements with several well regarded game developers in China whereby consumers can readily and easily purchase games and updates.
- Entered into agreement with Entellect Ltd (now KNeoMedia Ltd) for exclusive distribution of their KNeoJUNIOR 'edutainment' products in China.
- Executed an agreement with China International Travel Service (CITS) for SMA to build and distribute an App and integrated online platform that will enable Chinese and Australian consumers to book and pay for travel services between the two countries.
- Launched Direct Carrier Subscription Billing service with China Mobile - since rolled out into a number of major provinces.
- Successfully trialled and launched the 'Love Finance' mobile financial news and information service in collaboration with China Telecom and Ta Kung Pao.
- Added Direct Carrier Subscription Billing service with China Telecom (in addition to China Mobile, above) - launched in Hubei, soon to roll out into additional targeted major provinces.
- Successfully completed a highly over subscribed $5.5 million capital raising through a Non-Renounceable Rights Issue to existing shareholders to fund further growth and development of both business divisions.
As is evident, it has been a busy and productive year for SmartTrans, and on behalf of the Board I thank the team, led by Managing Director Bryan Carr, for their hard work and dedication.
We enter financial year 2016 in the most exciting phase in the Company's history, with solid and diversified revenue streams, a clearly defined strategy for further growth and development across both business divisions.
I thank you, our shareholders, for your continued loyalty and support as we strive to maximise value and become profitable.
Geoffrey W Raby
To view the Report, please visit:
http://media.abnnewswire.net/media/en/docs/ASX-SMA-735608.pdf
About SmartTrans Holdings Limited

SmartTrans Holdings Limited (ASX:SMA) is a leading Australian technology and software provider that has developed a mobile and online billing and payment platform for the China market The company has agreements in place with China Mobile, China Unicorn, China Telecom CMPay, UnionPay and Alipay. With the growing use of the smartphone as a billing device in China, the company is experiencing significant uptake of its technology in that market. SmartTrans has also developed cutting-edge proprietary logistics software which is used by some of Australia's leading blue-chip organisations who have long term contracts in place with the company. SmartTrans is assessing growth opportunities for its logistic offering in China to complement its mobile and online payments platform.
SmartTrans Holdings Limited
T: +61-3-9866-7333
WWW: www.smarttrans.com.au

Related CompaniesSmartTrans Holdings Limited