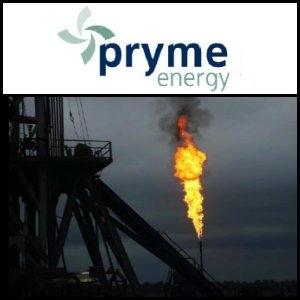 Appointment of Chair and Change of Registered Office
Brisbane, Jan 13, 2016 AEST (ABN Newswire) - Following Pryme Energy Ltd's (

ASX:PYM
) (

OTCMKTS:POGLY
) announcement dated 12 January 2016 regarding changes to the Board, the Company advises that Mr Stephen Mitchell has been appointed as Chairman of the Board effective immediately. Mr Daniel Lanskey will remain as a Non-Executive Director.
The Board now comprises four Non-Executive Directors and the biographical details of each of the new Non-Executive Directors are provided below.
Mr Stephen Mitchell
Mr Mitchell has a Masters Degree in International Economics and Foreign Policy from John Hopkins University in Washington DC. following which he spent 10 years as a natural resources specialist at investment banks and advisory firms in the US and Australia. From 1999-2011 Stephen was Managing Director of Molopo Energy Ltd, an ASX-listed oil and gas company that held assets in Australia, Canada, USA, China, India and South Africa. Under his stewardship, Molopo generated a 10 fold increase shareholder value and expande d its market capitalisation from less than $1 million into an ASX 200 company. Stephen was a founder and Chairman of Petrel Energy until retiring from the board in October 2014. Stephen is a partner of Mitchell Peterson Capital Partners, a Melbourne based corporate advisory firm. He is a director of several private companies including Lowell Resources Funds Management Pty. Ltd.
Mr Donald Beard
Mr Beard is a petroleum geologist and one of Australia's most successful energy company executives. After commencing his career at Union Oil Company of California he later became CEO of ASX listed Peko Oil (taken over by Santos), then was the Managing Director of Cultus Petroleum from 1990 - 1999 and more recently was Chairman of Molopo Energy from 2001-2011. At each of these ASX listed companies he was responsible for generating substantial shareholder value.
Mr Ray Shorrocks
Mr Shorrocks has more than 20 years' experience in corporate finance and has advised a diverse range of mining and resource companies during his career at Patersons Securities Limited, one of Australia's largest full service stockbroking and financial services firms. He has been instrumental in managing and structuring equity capital raisings as well as having advised extensively in the area of mergers and acquisitions.
About Indago Energy Ltd

Indago Energy Ltd (ASX:INK) (OTCMKTS:POGLY) is an Australian listed company engaged in oil and gas exploration, development and production. Indago's project portfolio includes liquid rich producing assets together with substantial oil development and exploration acreage in the United States.
The Company's Exploration and Production focus is on high growth oil and gas projects offering scalability of production, cash flows and reserves. Indago currently has several producing projects together with a significant acreage position. The Company's immediate focus is the development of its Capitola Oil Project located in an active region of the Cline Shale resource play along the Eastern Shelf of the Permian Basin, Texas. The project's core development and exploitation opportunities are shallower multiple "stacked" sandstones and limestones to depths of 7,000 feet which are effectively produced from vertically drilled wells. Indago's value driven model is executed through exploiting shallower, well defined intervals with advanced completion and stimulation technology within known produced oil fields together with exposure to the emerging Cline Shale resource play.
Indago's shares are publicly traded on the Australian Securities Exchange (ASX ticker: INK) and also as American Depositary Receipts on the OTCQX (ADR ticker: POGLY).
Mr Stephen Mitchell
Chairman
Pryme Energy Limited
Telephone: +61 3 9642 2899
Website: www.prymeenergy.com
Related CompaniesIndago Energy Ltd