loading.........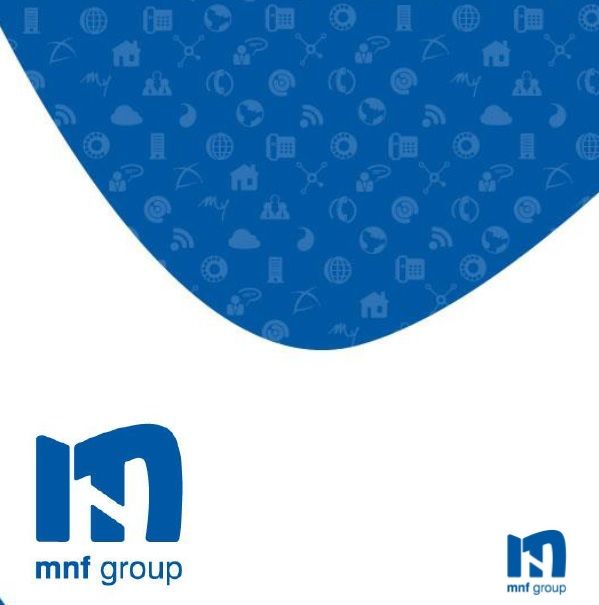 MNF FY16 Results Presentation
Sydney, Aug 25, 2016 AEST (ABN Newswire) - MNF Group Ltd (

ASX:MNF
) are pleased to provide a Video Presentation regarding the Company's FY16 Results.
MNF performance at a glance:
REVENUE $161 million
FY16 Revenue increased 88% on the prior corresponding period (PCP) to $161m. With 12 months of the TNZI acquisition (versus 3 months in FY15) plus 1 month from the US part of the TNZI acquisition, combined with strong organic growth in the Domestic Wholesale segment.
MARGIN - $49 million
FY16 Margin increased 53% on the PCP to $49m. All segments made strong contributions to the result. Year on year the Global Wholesale segment benefited from 12 months contribution from TNZI, with Domestic Wholesale showing the biggest organic growth, and Domestic Retail steady.
EBITDA - $17.8 million
FY16 EBITDA increased 46% on the PCP to $17.8m. The result is slightly ahead of expectation due to strong margin growth and good cost control on overheads.
EPS - 13.45c
EPS at 13.45c represents an increase of 17% on the PCP. This result represents a 5 year CAGR of 19.2% demonstrating the consistent long term shareholder return from the business.
NPAT - $9.0 million
FY16 NPAT increased 25% on the PCP to $9.0m, a pleasing result which was 7% above initial forecasts. This NPAT CAGR is a solid 23.8% over the last 5 years.
DIVIDEND - 7.00c
A final declared dividend of 3.50c brings the full year dividend to 7.00c, a 22% increase on the PCP. This represents 52% of EPS, which is consistent with prior years.
The Group CEO, Rene Sugo, details the Future Roadmap for MNF and the FY 17 Roadmap for the Company, including:
Domestic
- Continue to drive organic growth:
-- Build on reputation as the "go-to" wholesale provider in Australia and New Zealand
-- Small to Medium Business Virtual PBX growth
-- Drive service provider acquisition on iBoss
- Continue to build software intellectual property base
Global
- Execute TNZI strategy
-- Complete integration works
-- Continue network upgrade
-- Productise more markets in Asia-Pacific region
- Continue to roll out Symbio managed services products into global market
- Become the "go-to" specialist for voice in Asia-Pacific region
To view the video, please visit:
http://www.abnnewswire.net/press/en/84609/MNF
About MNF Group Ltd

MNF Group Limited (ASX:MNF) is an integrated telecommunications software and network provider, specialising in Internet communications. MNF Group was founded in 2004 and listed on the ASX in 2006. The company has 73.4 million shares on issue and has operated profitably since 2009 paying dividends to its shareholders every six months since September 2010.
The Group operates a global Smart Network carrying over 6 billion voice minutes per annum, with Points of Presence (POPs) in Los Angeles, New York, Hong Kong, Singapore, London, Frankfurt, Sydney and Auckland. Domestically, the Group operates the largest, fully interconnected IP Voice network in Australia.
MNF Group has a reputation for quality, value and innovation, being the recipient of numerous awards including the ACOMMS award for innovation (2017, 2016), Edison Award (2017), the Australian Growth Company Awards (2016), the iAwards for Innovation (2016), Forbes Asia's 200 Best Under a Billion (2014 & 2015), Deloitte Technology Fast 50 (2008, 2009, 2010, 2012, 2013, 2014) and CeBIT Outstanding Project Award (2013), and many more.
MNF Group companies includes retail brands: MyNetFone, Connexus, CallStream, PennyTel and The Buzz; conferencing brands Ozlink, Eureka, Express Virtual Meetings and wholesale brands TNZI, Symbio Networks and iBoss.
For further information about MNF Group Limited please visit: http://mnfgroup.limited/
MNF Group Limited
T: +61-2-8008-8090
E: investor@mynetfone.com.au
WWW: www.mnfgroup.limited
Related CompaniesMNF Group Ltd