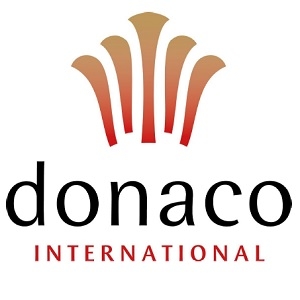 New Long Term Incentive Plan
Sydney, Aug 30, 2016 AEST (ABN Newswire) - The Board of Donaco International Limited (

ASX:DNA
) (the Company) has resolved to introduce a new Long Term Incentive (LTI) scheme for its senior executives, to replace the previous options scheme that expired at the end of FY16.
As announced in the ASX release on 1 October 2015, the board has been considering new LTI schemes, and has actively sought to align senior executive remuneration with shareholder interests. Under the new scheme, shares will be purchased on market and held in an employee share trust (the Trust). The shares will vest to the employees according to their level of performance, over the vesting period of three years.
The aim of the scheme is to ensure that executives are motivated to think like shareholders, with a focus on taking actions that will lead to sustainable increases in the share price. The structure of the scheme also ensures that there is no dilution of shareholders.
The total annual dollar value of shares to be purchased will be a maximum of A$1,000,000. The number of shares to be purchased each year will depend on the share price at the time that purchases take place.
The scheme will be executed in a similar manner to an on-market buy-back, allowing the Trust to stand in the market and purchase shares at appropriate times. However, the shares will not be cancelled, but will be held in the Trust, to be distributed to employees over the vesting period of three years.
The Trust intends to commence the on-market purchase of shares pursuant to the terms of the new LTI scheme from the date of this announcement.
About Donaco International Ltd

Donaco International Limited (ASX:DNA) operates leisure, entertainment and associated technology businesses across the Asia Pacific region.
Donaco's largest business is the Star Vegas Resort & Club, a successful casino and hotel complex in Poipet, Cambodia, on the border with Thailand. Star Vegas was established in 1999, and is the largest and highest quality of the Poipet casino hotels. The property has more than 100 gaming tables, more than 1400 slot machines, and 385 hotel rooms.
Donaco's flagship business is the Aristo International Hotel, a successful boutique casino in northern Vietnam, located on the border with Yunnan Province, China. Established in 2002, the property has recently been expanded to a brand new five star resort complex with 400 hotel rooms. Donaco is a pioneer casino operator in Vietnam, and owns a 95% interest in the business, in a joint venture with the Government of Vietnam.
Donaco International Ltd
Ben Reichel, Executive Director
T: +61-412-060-281
E: enquiries@donacointernational.com
WWW: www.donacointernational.com

Related CompaniesDonaco International Ltd