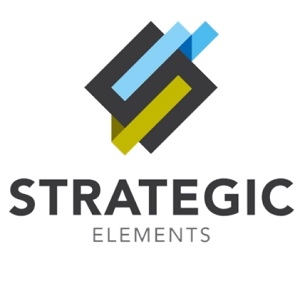 Media Interview with Charles Murphy
Perth, Sep 12, 2016 AEST (ABN Newswire) - Strategic Elements Ltd (

ASX:SOR
) is pleased to attach a copy of a Media Interview with Managing Director, Charles Murphy, conducted by Proactive Investors.
Strategic Elements Ltd's Charles Murphy talks technology in Proactive Q&A Sessions(TM)
Strategic Elements Ltd is well-funded with circa $7 million in cash, and no debt, with a focus on advancing its investment in the technology and resource sectors.
Strategic, and the University of New South Wales (UNSW), have delivered another breakthrough in advancing its memory technology.
To tell us more, Charles Murphy, managing director, exclusively joins Proactive Q&A Sessions(TM).
PROACTIVE INVESTORS: Welcome Charles.
First of all, can you outline the latest technology advancement in the field of memory technology?
Charles Murphy: The team have previously developed a transparent prototype that functioned on glass at extremely high levels of endurance. They have also shown the ability to inkjet print the memory ink (printable,) and that Nanocube Ink memory cells can retain data for at least 10 years (high retention) and operate at low voltage.
However, this is the very first time we have been able to demonstrate the potential of a flexible memory ink to be used in flexible electronic devices. Of critical importance is that the memory cells were very reliable.
It is a breakthrough in development that opens up additional, very large global market potential in flexible electronics.
It has already attracted interest from our potential development partners. We hope to be in a position to announce something in the immediate term.
When will the next testing be done, and how soon could the next prototype be available?
Charles Murphy: The rate of development has been spectacular for such a revolutionary technology. However, we have recently added to the team to increase the pace.
We are currently focused on doing the specific type of work that potential development partners may want to see. We will update the market on this in the very near term.
What could be some of the real world applications?
Charles Murphy: Memory is so important for new applications. These include:
- Wearable, flexible electronics
- smart glass in homes and offices
- flexible sensors
- mobile healthcare monitoring systems
- Flexible phones and other devices.
Who then would be the end users, and can you outline a potential market size?
Charles Murphy: The printed electronics market is forecast to be approx. USD 70.4 Billion by 2024.
However, this is only the beginning as being able to add real intelligence to places (windows, plastic) that have never had them before will spur innovation in new products that don't exist today.
Memory is THE key component in electronics. So end users are potentially anyone who uses an electronic device.
How does SOR protect its intellectual property over this technology?
Charles Murphy: Constant development and lodgement of IP to protect all aspects of the technology and engaging leading patent attorneys in the field.
What is the next phase for the company with memory technology, and who do you envisage working with?
Charles Murphy: We have been working very hard to partner up with world leaders in the industry.
We have said in our last few announcements that we are in discussions with potential development partners.
We can't say anything more at this stage, but expect to be able to do so very soon.
Finally, why should an investor consider adding SOR to their portfolio?
Charles Murphy: We like to back things that are a little different to the norm and have potential for very large scale upside at SOR.
Our projects are high risk-high reward. We like that space as there is the potential for large sudden gains.
Significantly, investors can also enjoy capital gains on their ASX shares tax free as we operate under a special government program.
About Strategic Elements Ltd

Strategic Elements (ASX:SOR) shares are listed on the Australian Stock Exchange under the code "SOR". The Company is registered under the Pooled Development Program run by the Australian Federal Government to encourage investment into SME's. To assist Pooled Development Fund's to invest and raise capital, the Federal Government enables most shareholders in a Pooled Development Fund to make capital gains and receive dividends tax-free.

Strategic Elements Ltd
T: +61-8-9278-2788
E: admin@strategicelements.com.au
WWW: www.strategicelements.com.au

Related CompaniesStrategic Elements Ltd