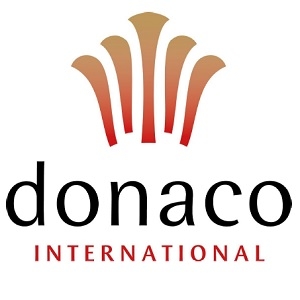 FY16 Audited Accounts and Annual Report
Sydney, Sep 30, 2016 AEST (ABN Newswire) - Donaco International Limited (

ASX:DNA
) ("Donaco" or "the Company") has lodged its financial year 2016 audited accounts, achieving an audited profit of $78.7m, compared to $77.2m which was detailed in the preliminary report (Appendix 4E) released on 30 August 2016.
FY16 audited accounts and Appendix 4E: Comparison of profit and loss items (refer to link below)
The difference in the Net Profit after Tax in the audited accounts and the preliminary report primarily relates to the accounting treatment of warrants issued to the lender in respect of the USD20m working capital facility (as announced to the ASX 1 July 2015). In the audited accounts, the value of the warrants granted has been recorded in the "Other Income" line, and the partial amortisation of those warrants has been added to the "Finance Costs" line.
As previously announced, the figure for professional and consultants fees includes the non-recurring merger and acquisition costs of $11.8m.
In addition, the working capital facility was reclassified from a current liability in the preliminary report, to a non-current liability in the audited accounts. A conservative approach was taken at the time of the preliminary report, with the loan classified as current because it was refinanced in July 2016. However a strict interpretation of the accounting standards requires the position to be examined as at 30 June 2016, which was prior to the refinancing. As at that date, the loan was not repayable until October 2018, and therefore it has been classified as a non-current liability.
Note that there is no change to operational revenues, or underlying EBITDA.
Annual General Meeting
The Company announces that it plans to hold the FY16 Annual General Meeting on Thursday 24 November 2016.
At the Annual General Meeting an election of directors will occur.
To view the report, please visit:
http://abnnewswire.net/lnk/EO0Z82FS
About Donaco International Ltd

Donaco International Limited (ASX:DNA) operates leisure, entertainment and associated technology businesses across the Asia Pacific region.
Donaco's largest business is the Star Vegas Resort & Club, a successful casino and hotel complex in Poipet, Cambodia, on the border with Thailand. Star Vegas was established in 1999, and is the largest and highest quality of the Poipet casino hotels. The property has more than 100 gaming tables, more than 1400 slot machines, and 385 hotel rooms.
Donaco's flagship business is the Aristo International Hotel, a successful boutique casino in northern Vietnam, located on the border with Yunnan Province, China. Established in 2002, the property has recently been expanded to a brand new five star resort complex with 400 hotel rooms. Donaco is a pioneer casino operator in Vietnam, and owns a 95% interest in the business, in a joint venture with the Government of Vietnam.
Donaco International Ltd
Ben Reichel, Executive Director
T: +61-412-060-281
E: enquiries@donacointernational.com
WWW: www.donacointernational.com

Related CompaniesDonaco International Ltd