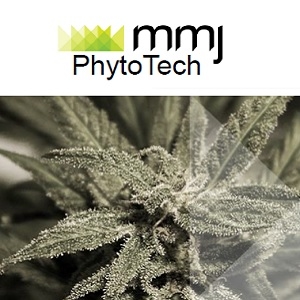 Perth, Oct 11, 2016 AEST (ABN Newswire) - MMJ PhytoTech Limited (

ASX:MMJ
) ("MMJ" or "the Company") is pleased to advise that it has raised A$4 million through the placement of 19,512,196 fully paid ordinary shares ("Placement") to institutional and sophisticated investors at $0.205 per share.
The Placement was well supported by a number of well-regarded institutional investors with the Company accepting over-subscriptions of A$2 million, which is a strong endorsement of MMJ's near-term development strategy, and underlying value. The funds raised will provide the Company with additional working capital, as it focuses on executing the spin out of its core cannabis subsidiaries, United Greeneries Holdings Ltd ("UG" or "United Greeneries") and Satipharm AG ("Satipharm") on the TSX-V.
MMJ recently announced (see ASX release 28 September 2016) that it had signed a binding Term Sheet with TSX-V listed company Top Strike Resources Limited (TSX-V: TSR) ("Top Strike"), for Top Strike to acquire 100% of the issued shares of UG and Satipharm respectively.
The proposed transaction with Top Strike remains subject to a number of conditions, including shareholder approval, however the Board advises that due diligence activities are progressing well and the Company remains on track to be trading on the TSX-V by no later than end of December 2016.
The better than expected result from the Placement may also mean that MMJ is able to reduce the cash component of the transaction with Top Strike enabling the Company to secure a greater equity interest in Top Strike.
MMJ PhytoTech Limited's Managing Director, Andreas Gedeon, commented: "The Company is pleased to have secured this additional funding, and support from a number of well-known institutional investors at this time. Their participation in this placement further validates our near-term strategy to fast-track the growth of our core cannabis brands on the TSX-V, and provides the requisite financial flexibility to execute this process.
The Board looks forward to updating our shareholders on further corporate and operational updates in the near-term, in what is a very exciting period in the Company's evolution as a leading cannabis production company."
About MMJ PhytoTech Ltd

MMJ PhytoTech Limited (ASX:MMJ) is focused on becoming a large-scale cannabis producer, targeting direct supply to the growing Canadian medical and recreational markets which will have an estimated combined value of C$8-9 billion by 2024. The Company controls operations across the entire medicinal cannabis value chain through three business units, strategically located in favourable jurisdictions with supportive regulatory frameworks in place.
MMJ has signed a definitive agreement with Canadian-based Harvest One Capital Corp. (CVE:WON.H) for the sale to Harvest One of 100% of the issued shares of United Greeneries Holdings Ltd and Satipharm AG.
United Greeneries Holding Ltd. has established world-class growing facilities in Canada, including the fully licensed Duncan Facility. MMJ is the first Australian-based company to receive a Canadian medicinal cannabis cultivation licence, and one of only a few companies globally with the capacity to commercially cultivate medicinal grade cannabis in a federally regulated environment.
The Company's Swiss-based, medicinal products division operates under its 100% owned subsidiary, Satipharm AG, and is currently focused on developing regulatory compliant, unique oral delivery technologies that have the potential to deliver safe, effective and measured doses of medicinal cannabis to patients. MMJ began production of its first capsule product in May 2015, and is committed to providing novel treatment options throughout regulated markets globally.
PhytoTech Therapeutics Ltd is MMJ's Israel-based subsidiary responsible for the clinical research and development activities. In March 2016, PhytoTech Therapeutics completed a phase 1 clinical study which highlighted the safety and performance of Satipharm's capsule formulations in delivering CBD compounds to trial subjects.
Andreas Gedeon
Managing Director
Phone: +1-250-713-6302
Email: agedeon@mmj.ca
www.mmjphytotech.com.au

Related CompaniesMMJ PhytoTech Ltd