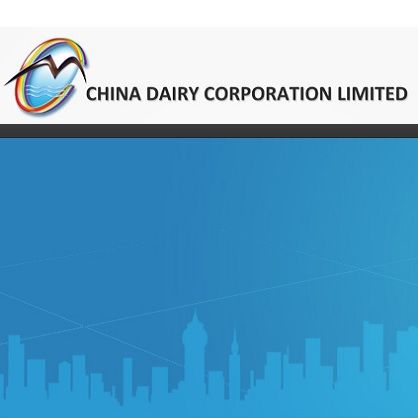 Presentation at the 7th Microcap Investment Conference
Hong Kong, Oct 20, 2016 AEST (ABN Newswire) - China Dairy Corp Ltd (

ASX:CDC
) is pleased to provide presentation slides used at the 7th Annual Microcap Conference held in Melbourne on the 19th of October 2016.
China Dairy Corporation
- China Dairy Corporation (CDC) was established in 2005
- A leading producer and wholesale distributor of raw milk and a breeder and seller of dairy cows in China
- 590 employees located in China's northernmost province Heilongjiang
- Owns approximately 35,000 cows and partners with farmers with an additional 14,000 cows as at 30 June 2016
- CDC's cows have an average annual milk yield of 8.6 tonnes per milkable cow and its partner's cows have any average annual milk yield of 8.1 tonnes per milkable cow.
- CDC and its farmers exclusively use Holstein cows, due to their high milk production capacity
China Dairy Corporation | Operations
China Dairy Corporation operates in the renowned agriculture & dairy province of Heilongjiang in northern China.
CDC Land Use Rights
- Land across 5 sites in Heilongjiang province
- Footprint of over 17.8 million square meters
- Long term leases, earliest expiring in 2021
- Heilongjiang province has a humid and continental climate
- Ideal for grass growing, essential in the grazing and feeding of CDC cattle
CDC Quality Control
All customer contracts are based on the company providing milk that adheres to minimum quality standards - the majority of these are at higher standards than those imposed by China's government.
Cows are fed with nutritional feedstuff through a total mixed ration methodology so milk produced has good nutritional value and has helped to materially reduce CDC's cultivation costs since being implemented.
To view the presentation, please visit:
http://abnnewswire.net/lnk/854LU845
About China Dairy Corp Ltd

China Dairy Corporation Limited (ASX:CDC) is a company primarily engaged in the production and wholesale of raw milk and the rearing, breeding and sale of dairy cows in Heilongjiang province, China.
CDC generates revenue through two primary business models:
- the sale of raw milk from cows that are owned by the company; and
- milk sale commissions on the sale of raw milk from cows the company has sold to farmers.
As at 31 March 2017, CDC owned 31,877 cows and partnered with farmers with an additional 20,927 cows from which CDC makes a sales commission on the milk sold.
Andrew John Stoner
Deputy Chairman and Independent Non-Executive Director
T: +61-2-8051-3008
F: +61-2-8051-3081
E: inquire@chinadairyco.com
W: http://www.chinadairyco.com
Related CompaniesChina Dairy Corp Ltd