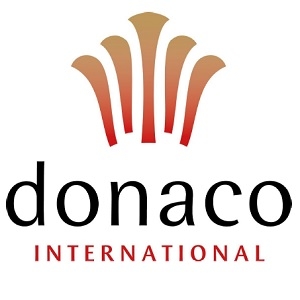 Annual Report to Shareholders
Sydney, Oct 24, 2016 AEST (ABN Newswire) - Donaco International Ltd (

ASX:DNA
) directors present their report, together with the financial statements, on the consolidated entity (referred to hereafter as the 'consolidated entity') consisting of Donaco International Limited (referred to hereafter as the 'Company' or 'parent entity') and the entities it controlled at the end of, or during, the year ended 30 June 2016.
Review of Operations and Financial Results
Overview
The 12 months ended 30 June 2016 (FY16) saw the Group transform and significantly grow in scale with the addition of DNA Star Vegas:
- Group Revenue of $143.4 million with a $120 million contribution from DNA Star Vegas;
- Reported Net Profit After Tax (NPAT) $78.7 million includes non-recurring items:
-- $55.2 million valuation uplift at DNA Star Vegas;
-- ($20.5 million) management fee paid as DNA Star Vegas exceeded targets;
-- ($11.8 million) of M&A costs;
- Underlying NPAT $55.9 million (excluding nonrecurring items);
- Strong balance sheet with $78.2 million cash;
-- Available cash of $29.6 million allowing for bank and working capital requirements; and
- Maiden dividend of one cent per share with intended payment in October 2016.
Reported net profit after tax was $78.7 million, and included a valuation uplift at DNA Star Vegas of $55.2 million following an independent valuation by Colliers International Hong Kong Limited and its related parties Colliers International Thailand and Singapore. The valuation was required by Australian and international accounting standards for the purpose of annual impairment testing, and purchase price allocation. As the valuation exceeded the original acquisition price, the accounting standards require the acquisition to be treated as a bargain purchase, and the uplift is required to be shown as income in the reported results.
The results also included the previously announced nonrecurring acquisition costs of $11.8 million, and a management fee payment of $20.5 million, which resulted from DNA Star Vegas exceeding its targeted performance levels.
Venue performances
Both venues produced strong operational performances.
DNA Star Vegas contributed to earnings from 1 July 2015 for the full 12 months following its acquisition, and achieved a 21% increase in EBITDA in local currency terms to THB2.2 billion under Donaco ownership, compared to the previous year. Star Vegas exceeded its USD60 million EBITDA target by USD3.3 million. The Aristo International Hotel also recorded impressive growth, with EBITDA increasing by 61% in local currency terms to RMB51 million.
In local currency terms DNA Star Vegas performed strongly, with revenue up 16.3% to THB3.1 billion, driven by an increase in the VIP gross win rate to 2.97%, up from 2.72% in FY15. Cost control initiatives implemented during the year helped to manage operating expenses and resulted in a 21.1% increase in EBITDA.
The Company has negotiated a deal to expand the DNA Star Vegas gaming business into the adjoining Star Paradise property. Donaco will receive a monthly fee for managing the Star Paradise gaming area under the Star Vegas gaming licence of THB5 million (approximately AUD2.3 million per annum), in addition to reimbursement of the operating costs incurred by DNA Star Vegas for the venue.
The existing Star Paradise property has been upgraded with a new gaming hall constructed and financed by Donaco's Thai partner. Accordingly, there is no capital expenditure required by Donaco.
The Aristo International Hotel recorded EBITDA growth of 61.4%, underpinned by an impressive increase in both gaming and non-gaming revenue, together with stringent cost control measures. Visitor numbers were up by 63% to 148,107 over FY16, including a record 17,455 players in May 2016. However the average bet size declined, in line with marketing strategies focused on increasing the number of 'mass market' players, to reduce the win rate volatility. Win rates will continue to fluctuate, but the average VIP win rate achieved of 2.2% was an improvement on the rate achieved last year.
Hotel occupancy averaged 81.3% during FY16, compared to 65.2% in FY15, and non-gaming revenues accounted for 45% of revenue at Aristo overall. While Vietnamese locals are not permitted to enter gaming facilities, the comprehensive five star resort facilities are very popular with local residents.
Capital management
The Company maintains a healthy balance sheet with a net debt to equity of 16%. The FY16 finance expense of $20.5 million was comfortably covered by EBITDA of $55.5 million.
Net debt to underlying EBITDA was 0.84x. The refinancing of a USD20 million working capital facility announced to the market in July 2016 will save the Company approximately USD3.8 million over FY17 and FY18, compared to the costs of leaving the original facility in place.
Due to the strong cash generated by the business, the Board has announced that it intends to declare a maiden dividend of one cent per share. The planned record date for the dividend is 5 October 2016, and payment date is 19 October 2016.
To view the full annual report, please visit:
http://abnnewswire.net/lnk/2QS61294
About Donaco International Ltd

Donaco International Limited (ASX:DNA) operates leisure, entertainment and associated technology businesses across the Asia Pacific region.
Donaco's largest business is the Star Vegas Resort & Club, a successful casino and hotel complex in Poipet, Cambodia, on the border with Thailand. Star Vegas was established in 1999, and is the largest and highest quality of the Poipet casino hotels. The property has more than 100 gaming tables, more than 1400 slot machines, and 385 hotel rooms.
Donaco's flagship business is the Aristo International Hotel, a successful boutique casino in northern Vietnam, located on the border with Yunnan Province, China. Established in 2002, the property has recently been expanded to a brand new five star resort complex with 400 hotel rooms. Donaco is a pioneer casino operator in Vietnam, and owns a 95% interest in the business, in a joint venture with the Government of Vietnam.
Donaco International Ltd
Ben Reichel, Executive Director
T: +61-412-060-281
E: enquiries@donacointernational.com
WWW: www.donacointernational.com

Related CompaniesDonaco International Ltd