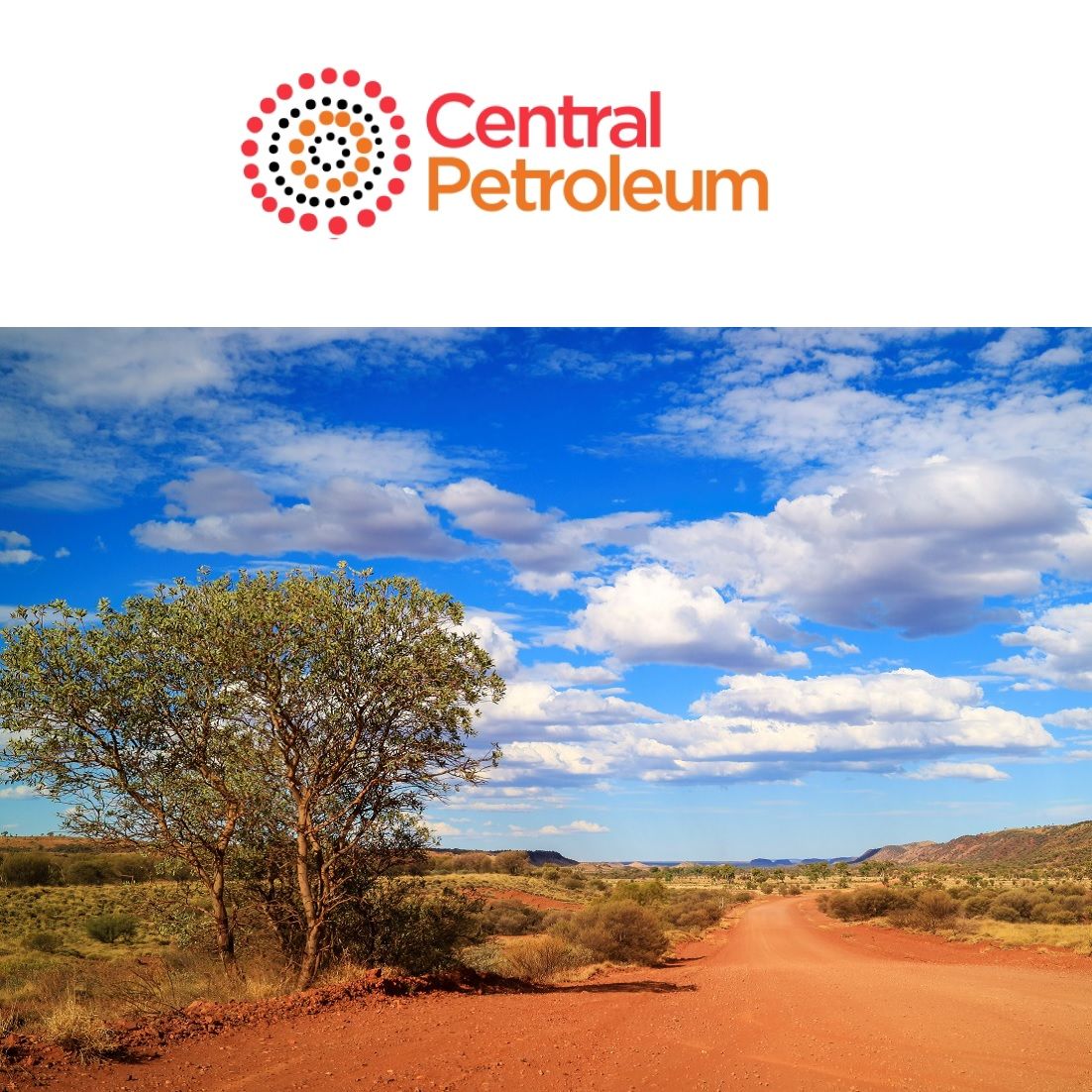 Quarterly Activities Report & Appendix 5B
Brisbane, Oct 31, 2016 AEST (ABN Newswire) - Central Petroleum Limited (

ASX:CTP
) (

OTCMKTS:CPTLF
) is pleased to provide the company's Quarterly Activities Report & Appendix 5B for the period ended 30th September 2016.
HIGHLIGHTS
- The Council of Australian Governments ("COAG") Energy Council met on 19 August 2016 with Ministers agreeing on a package of measures designed to deliver better functioning and competitive energy markets. As a result, a Gas Market Reform Group led by Dr Michael Vertigan AC was formed to implement the gas reform package.
- Testing of the Stairway Sandstone at Mereenie from the previously drilled West Mereenie-15 continues free flowing gas at sustainable rates with a low nitrogen content of 2.6%. Additional recompletion opportunities have been identified.
- Cash balance at the end of the quarter was $7.2 million.
- Restructuring costs of approximately $700,000 incurred during the quarter saves well over $400,000 this fiscal year with ongoing benefits of nearly $700,000 annually thereafter.
- Crude oil prices for oil production during the quarter was up 5% from the previous quarter.
- "Free Carry" obligations under the Mereenie Acquisition were concluded during the quarter with a final payment of $3.3 million to Santos to account for underspend.
MANAGING DIRECTOR'S REPORT TO SHAREHOLDERS FOR THE QUARTER
During this quarter, a final payment of $3.3 million was made to Santos Ltd due to the underspend on the "Free-Carry" component of the Mereenie Acquisition. The Owen Springs Power Station consumed less than its contractual commitment for the quarter meaning that in January next year an estimated $4.6 million will be paid to Central under the Take or Pay provisions of our Gas Sales Agreements. As the Ron Goodin Power Station is presently being decommissioned and the Owen Springs Power Station is being upgraded, there are indications that the gas offtakes next calendar year should approach the contractual Take or Pay levels.
During the quarter we achieved our objective of having the majority of our workforce locally based. This caused some redundancy payments to be made which will be more than offset during the remainder of this fiscal year by the lower ongoing employment costs. As a further restructuring measure to ensure the Company remains net positive on an Earnings before Interest, Taxes, Depreciation, Amortisation and Exploration ("EBITDAX"), the Company relocated to our present premises at Level 7, 369 Ann Street, Brisbane. Whilst this quarter's results were affected with relocation expenses, the cash benefit over the remaining nine months of this fiscal year is very positive. In total, these restructuring measures should contribute over $400,000 to the bottom line by the end of this fiscal year with ongoing benefits of nearly $700,000 annually thereafter.
The Company's realised price for sales of crude oil in the quarter was more than 5% higher in $A terms than in the prior quarter and crude oil sales in October being higher than the average price realised in the quarter just ended. With crude oil production last quarter being higher than the forward model which formed part of the Company's recent annual report, the Company remains on track to perform in accordance with that model.
As shareholders in Central would readily attest, Central has been active on a number of fronts critical to the future of the Australian domestic gas industry. To counter the "FIFO fractivist's" claims in the Northern Territory, Central has been trying to embed the following facts into the conversation the country is having around fraccing and the importance of expanding domestic gas supplies:
1. Nearly 50 per cent of the natural gas consumed in Australia is consumed in industries (and chemicals) where gas is an important feedstock, where electricity is no substitute, and around one million Australians are directly employed; and
2. Australia in the east coast market is facing a critical shortage of gas, accompanied by a dramatic rise in pricing. Notwithstanding this, the ABS recorded a 69.5 per cent drop in onshore drilling in the year ending 30 June 2016. Clearly the price signal is not stimulating new supplies.
These two points appear are generally supported by the ACCC which is recommending supportive regulatory changes to the Council of Australian Governments (COAG) and possibly a more general recognition by the Australian public over time.
This augers well for the industry and Central, in particular as Central will be in a position to supply the east coast market upon the commissioning of the NGP in 2018. The NGP hit a major milestone on Tuesday, 18 October, with the steel pipes being unloaded in Darwin.
REVIEW OF OPERATIONS AND OTHER JOINT VENTURE ACTIVITIES FOR THE QUARTER ENDED 30 SEPTEMBER 2016 ("THE QUARTER")
EXPLORATION/DEVELOPMENT ACTIVITIES:
ATP 909, ATP 911 and ATP 912, Southern Georgina Basin - Queensland
(Joint Venture between CTP - 90% interest [Operator] and Total - 10% interest [earning])
Central and Total have suspended work this drilling season expecting to restart in March 2017, to minimise capital expenditure in times of low oil prices. No further activity in this quarter.
Santos Stage 2 Farmout - Southern Amadeus Basin, Northern Territory
The Operator (Santos) has completed analysis of integrated seismic, gravity, and historic well data and selection of line locations for Stage 2. The final Land Access and Compensation Agreement for the Amadeus 2D seismic survey is completed and pending ministerial approval seismic data acquisition is anticipated to commence in November 2016.
Central is actively reviewing data in these permits, seeking to upgrade a variety of exploration play types and targets, which could be prospective for hydrocarbons and/or helium.
The joint venture's exploration endeavours in this and surrounding permits will focus on maturing large sub-salt leads to drillable status by acquiring further seismic in Phase 2. The primary reservoir objective is the Heavitree Quartzite. Secondary reservoir objectives in the Neoproterozoic units include the Areyonga Fm and Pioneer Ss which are gas bearing in the Ooraminna field.
EP 115 (includes EP115 North West Mereenie Block NMB), Northern Territory
Central's evaluation of inventory of leads and prospects is now completed. Play types and leads have been developed for the under-explored section underlying the proven Larapintine system, which is believed prospective for gas.
Other Exploration and Application Areas
No significant developments occurred in Central's other exploration and application areas during the quarter. However, Central continues to work with stakeholders and progress discussions pertaining to grant of application areas and rationalisation of low prospectivity areas.
EPA296 in the Wiso Basin is emerging from moratorium.
To view the full report, please visit:
http://abnnewswire.net/lnk/ZBT225E0
About Central Petroleum Limited

Central Petroleum Limited (

ASX:CTP) is an oil and gas explorer and producer listed on the Australian Securities Exchange focused on supplying the domestic gas market. Central is advancing several separate projects across what is regarded as the biggest package of proven and prospective oil and gas acreage across central Australia. This spread of assets gives Central multiple options for growth and development. 88% of this land being gas prone has led to the Company's focus on becoming a major domestic gas producer.

Central Petroleum Limited
T: +61-7-3181-3800
E: info@centralpetroleum.com.au
WWW: www.centralpetroleum.com.au

Related CompaniesCentral Petroleum Limited