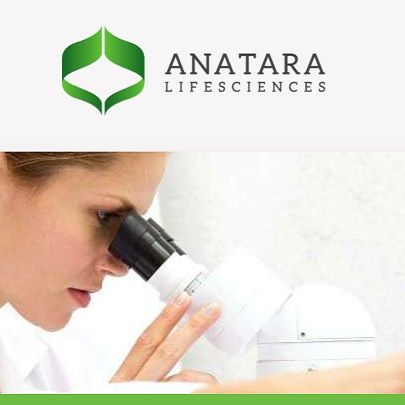 AGM Presentation
Brisbane, Nov 15, 2016 AEST (ABN Newswire) - Anatara Lifesciences Ltd (

ASX:ANR
) is pleased to provide the company's AGM Presentation held on 15 November 2016.
Oral therapeutics for gastrointestinal disease in livestock and humans
Detach(TM)
- Natural, safe, non-antibiotic therapeutic that prevents and treats gastrointestinal diseases, including diarrhoea
- Meets the need to reduce the use of antibiotics in animal production
- Unlike antibiotics, Detach(TM) will not contribute to antimicrobial resistance
Market Opportunity is clear
- Detach(TM) addresses a major need - the livestock industry need effective alternatives to antibiotics to prevent diarrhoea
- Global animal antibiotic market valued at ~ $4.6 billion in 2014. Production animals 70%. Pigs lead by market share of 25%.
- Pork is #1 consumed meat in the world
- Global demand for meat is rising. More than 85% more meat needed by 2030.
- Governments are banning antibiotics for growth promotion and restricting prophylactic use in animal production
- Consumers want their meat to be safe
- Retailers are pledging to offer 'antibiotic free' meat
FY16 - Key Achievements
Milestone
Partnering
Zoetis have exclusive worldwide right (excl. AU/NZ) to evaluate Detach(TM) for veterinary use in livestock
Animal safety trials
Detach(TM) proven safe in piglets even when administered at 5x and more frequent than the recommended dose
Submission of dossier to APVMA
Anatara's application for registration of Detach was lodged with the APVMA (post reporting period).
Detach(TM) Poised for swift market entry - Commercially validated, supported by demand
- A clear path to market: Launch in 2017
-- Proven efficacy on commercial pig farms (therapeutic claims)
-- Proven safety (active ingredient is GRAS)
-- Manufacturing complete at commercial scale and global supply confirmed
- Introduction of DetachTM is supported by industry, government, retailer & consumer demand
- Commercially validated
- Detach(TM) will be supplied in Australia via preexisting distribution channels (Australian pork industry is heavily consolidated)
Detach(TM) for Humans
Status
- Mode of action clearly understood, based on decades of research
- Pre-clinical efficacy database is very strong due to leverage of Detach(TM) data from pig studies
- Proof of concept in several animal models
- Confirmed efficacy in rabbit models with human diarrhoea pathogens
- Proof of concept in mouse model of inflammatory bowel disease
- Margin of safety studies (1x, 3x and 5x dose) in piglets completed (TAS study)
- Human Safety studies (Phase I) in healthy volunteers completed
-- 28 day treatment was very well tolerated
To view the presentation, please visit:
http://abnnewswire.net/lnk/9152W055
About Anatara Lifesciences Ltd

Anatara Lifesciences (ASX:ANR) is developing therapeutics for gastrointestinal diseases in production animals and humans. Its lead product Detach(R) is a natural plant based product that aids in the control of diarrhoea and will help address global concerns around the overuse of antibiotics in production animals that is contributing to the rise of so-called "super bugs" that make infectious diseases harder to treat. The Anatara team has a strong track record in biological science as well as building and growing international biotech companies.
Dr Mel Bridges
CEO, Chairman & Co-founder
Anatara Lifesciences
Phone: +61-413-051-600
Email: mbridges@anataralifesciences.com

Dr Tracey Mynott
CSO & Co-founder
Phone: +61-405-050-113
Email: tmynott@anataralifesciences.com
Related CompaniesAnatara Lifesciences Ltd