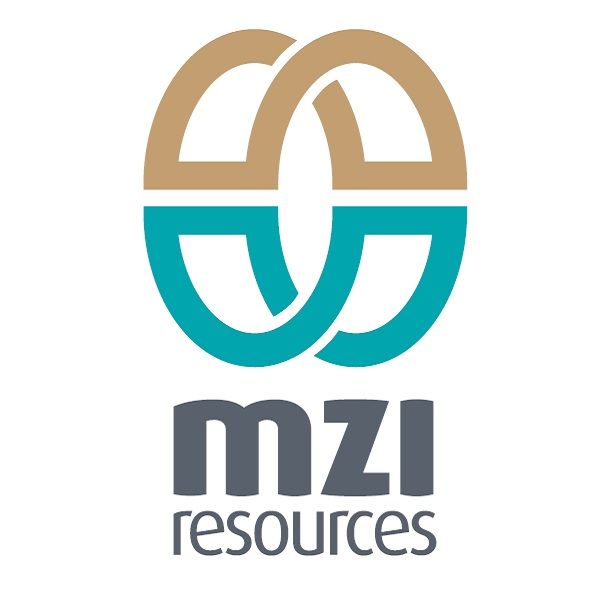 MD Presentation to Annual General Meeting
Perth, Nov 22, 2016 AEST (ABN Newswire) - MZI Resources Ltd (

ASX:MZI
) is pleased to provide the company's MD Presentation to Annual General Meeting held on 22 November 2016.
MZI is the newest Mineral Sands Company in the world and is evolving rapidly as production is ramped up to design rates.
Importantly, our timing is excellent as the mineral sands market sentiment is mproving and TiO2 product prices rising.
The Company has some very solid foundations on which to evolve successfully:
- World class mineral sands resource at Keysbrook which is of such a scale it provides longevity and also expansion potential
- Long term sale contracts with Blue Chip customers
- Very supportive major shareholder RCF who I would like to acknowledge today for their ongoing support and also very supportive debt provider RMB who I would also like to acknowledge.
- Finally, MZI has a very experienced Board and Management team to drive the business forward and very enthusiastic and dedicated staff.
- We are all focused on making the Company a resounding success.
MZI has several very positive attributes when assessing mineral sands projects:
- Keysbrook is located in Australia with low political risk
- MZI has Premium mineral sands products
- It is Globally competitive with high margin potential from resource and products
- Keysbrook is a World-class large-scale resource for longevity and expansion potential
MZI is, therefore, an attractive proposition for customers.
The Company is also positioned well to take advantage of value creating opportunities from technology advances and innovation in application such as the use of Titanium in 3-dimensional printing.
MZI has moved through many of the classic evolution steps with its Keysbrook Project.
Typically, it takes 10 years or so to move from initial discovery to full production and this has been the case for Keysbrook.
Much has been achieved already and we are now well in to production ramp up. This means the Keysbrook Project is already substantially de-risked with final phases in progress.
Our team is now totally focused on completing ramp up to achieve design production rates and sales.
With these comes improved financial performance. We have a clear plan to deliver this.
Once design production rates are achieved the next steps are to stabilise operations and then embark on a continuous improvement program.
We will then also complete an assessment of expansion options as previously communicated.
Clearly, we are in exciting times for the Company.
Looking back over the past 12 months since the last AGM, it is pleasing to note the major milestones which have been achieved.
This period has covered completion of construction (ahead of plan and on cost), commissioning, first production and shipments and progressive production rampup.
Our products were used successfully by our valued Blue Chip customers.
Importantly, positive operational cash flow was achieved in the September quarter.
We also complete a significant capital raising and restructured our debt facilities.
There was also a substantial increase in the Keysbrook ore reserves.
It is vitally important for MZI to have a sustainable business.
We take our responsibilities in this area very seriously.
Our Keysbrook mine has a very soft environmental footprint with chemical free processing and substantial water recycling.
We do not create mining voids and rehabilitate and return land to pre?mining condition very quickly.
Already, after just one year of operation we have land where mining has occurred and has been returned fully rehabilitated.
MZI has set out from the beginning to be part of the local community.
We have focused on creating jobs for locals and spending money with local contractors and service providers.
Through the Keysbrook Community Consultative Group, we have funded several local community initiatives.
We also recognise the need to maintain a regular open communication program with our neighbours and local stakeholders and will continue to prioritise this area.
Exciting times lie ahead of us over the next 12 months.
We are the only new project entering the mineral sands market at a time when market sentiment for our products is improving. TiO2 product prices are rising and industry sentiment is positive regarding future zircon pricing.
We have a clear and robust plan to attain design production rates, stabilise operations and move to a continuous improvement culture and approach.
We will also progress the expansion studies as we look to unlock the full value in Keysbrook.
We have a great business which has excellent fundamentals, very good growth potential and an exciting future.
Much has been achieved already and we have a clear and robust plan to move forward and capitalise on the opportunities which Keysbrook brings.
To view the presentation, please visit:
http://abnnewswire.net/lnk/Z3PY66MD
About MZI Resources Ltd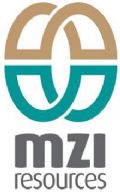 MZI Resources Ltd (ASX:MZI) is a mineral sands company focused on the high value minerals of zircon, rutile and leucoxene based in Perth, Western Australia. Its flagship operating asset is the Keysbrook Mineral Sands Project, located 70km south of Perth. At the Keysbrook mine, mineral sands are mined and processed to produce heavy mineral concentrate (HMC) which is processed into final products under a toll treating arrangement with Doral Mineral Sands Pty Ltd at the Picton Mineral Separation Plant (MSP) near Bunbury.
The Keysbrook mine hosts a world-class zircon / leucoxene ore body with total Ore Reserves equivalent to over 15 years of production at design output rates, and total Mineral Resources equivalent to over 30 years of production. Production commenced in late 2015, making the Keysbrook Project Australia's first – and the world's largest - primary producer of high value leucoxene.
Steve Ward
Interim Managing Director
T: +61-8-9328-9800
E: admin@mzi.com.au
www.mzi.com.au
Related CompaniesMZI Resources Ltd