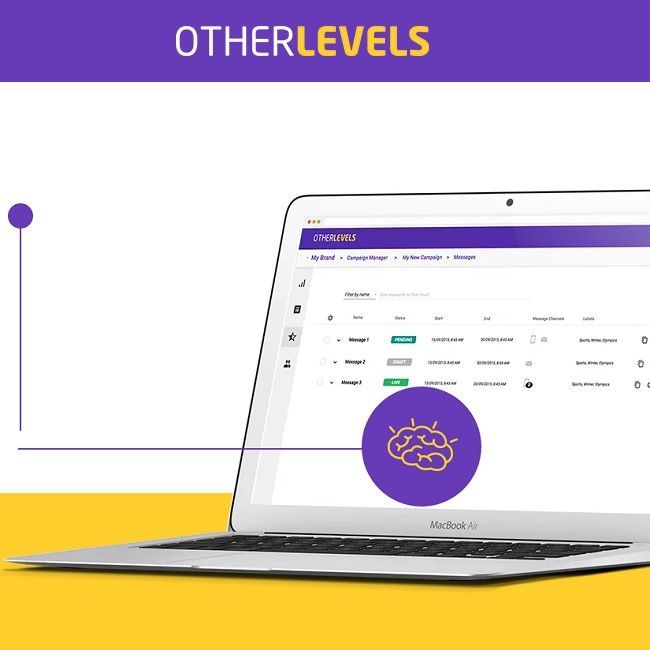 Again Recognised in Forrester Annual Review of Mobile Engagement Automation Solutions
San Francisco, Dec 12, 2016 AEST (ABN Newswire) - OtherLevels Holdings Limited (

ASX:OLV
) ("OtherLevels") has announced that it has again been recognised in the annual Forrester 2016 "Mobile Engagement Automation Solutions" report.
Specifically:
- 25 global vendors were featured.
- OtherLevels was one of only two vendors from outside the U.S and Europe/U.K., and the only vendor from Australia and New Zealand.
- Forrester estimates that in the U.S. alone there are 28 billion Mobile Moments each day.
Forrester commented that Mobile Moments have become the new battleground in the fight to win, serve and retain customers. Mobile Moments typically occur on smartphones, and occur within apps, mobile web, text and email, and are "nudges, blinks, beeps and texts" that deliver information "to let the consumer either process or act on it immediately."
Brendan O'Kane, the OtherLevels CEO commented, "We are exceptionally pleased to again be featured in Forrester's Mobile Engagement Automation Solutions report. OtherLevels is a global, Australian based company, and the only Australian company in the report. To again be benchmarked against global competitors such as IBM, Salesforce and Oracle, is a terrific endorsement of the OtherLevels platform, our vision to build a world class platform from the ground up, and the calibre of the OtherLevels team. This validates OtherLevels strategy to deliver multiple message formats, so as to reach 100% of an audience, while also integrating with existing leading CRM platforms.
We are very excited at the opportunities in front of the company as we enter 2017, specifically the expanding web and web/mobile messaging formats which are growing OtherLevels addressable market; the opportunity to leverage the platform investment made to date; and the growth in mobile moments that we are seeing from our existing customers. OtherLevels looks forward to a very exciting 12 months ahead."
About Otherlevels Holdings Ltd

OtherLevels Holdings Ltd (ASX:OLV) (FRA:7OL) is a leading second-generation digital marketing platform operating in Europe, the US and Australia.
The OtherLevels platform enables clients to acquire sooner, engage smarter and retain longer and supports desktop, mobile web and apps. OtherLevels leading clients include Camelot (UK), Tatts, Coles, Flight Centre, IHG, LadbrokesCoral, Betfred, Doubledown and Playstudios.
For more information, please visit http://otherlevels.com
Related CompaniesOtherlevels Holdings Ltd