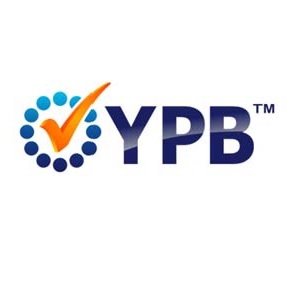 Signs Three-Year Contract with Top Tier Global Pharmaceutical Company
Sydney, Dec 12, 2016 AEST (ABN Newswire) - Brand Protection and Customer Engagement solutions company YPB Group Limited (

ASX:YPB
) has signed a three-year contract with one of the world's top ten pharmaceutical companies.
- Three-year forensic services contract signed
- Customer is one of the world's top ten pharmaceutical companies
- Contract effective from December 2016
The agreement engages YPB's PROTECT offering, focused primarily on forensic laboratory services and IP solution design and implementation from YPB's Bangkok, Thailand regional hub, and will be available to the customer for its global operations.
The customer is a global pharmaceutical group headquartered and listed in USA with annual turnover of approximately US$40 billion. The three-year contract has guaranteed revenue to YPB of approximately US$300,000. Further details on the focus area, scope of the contract and the customer cannot be provided due to confidentiality reasons and the sensitive nature of the engagement.
Pharmaceutical companies are global targets for counterfeiters, with a recent report by Havoscope entitled 'Ranking of Counterfeit Goods by Losses' highlighting the global trade in counterfeit drugs has reached US$200 billion.
YPB Executive Chairman John Houston said: "This contract is strong validation from a top tier global pharmaceutical company of YPB's capability and product offerings, and we are proud to offer this new customer the ability to PROTECT against the scourge of counterfeit. We expect this initial engagement to lead to expanded opportunities with this customer and within the wider pharmaceutical sector."
About YPB Group Ltd

In a rapidly changing world, brands need to do more than make great products, they need to PROTECT their consumer by allowing them to verify that their purchase is real and as a result buy with confidence. This is a proven initiative to trigger the consumer to CONNECT with brands.
YPB Group Ltd (ASX:YPB) provides real protection for quality brands with a focus on product authenticity. Simultaneously, we provide a gateway for brands to connect with their consumers and engender trust in authenticity by utilising the power of the smartphone.
In an evolving marketplace and with the rapid growth of cross border commerce, YPB leverages serialisation and patented authentication solutions so that insightful data can flow between brands and their consumers.
YPB is the obvious choice to PROTECT, DETECT and CONNECT.
Mr. John Houston
Executive Chairman
YPB Group Limited
T: +61-458-701-088
E: john.houston@ypbsystems.com

Mr. Gerard Eakin
Director
YPB Group Limited
T: +61-427-011-596
E: eakin@manifestcapital.com
W: www.ypbsystems.com

Media and Investor Enquiries

Matthew Wright
NWR Communications
T: +61-451-896-420
E: matt@nwrcommunications.com.au
Related CompaniesYPB Group Ltd