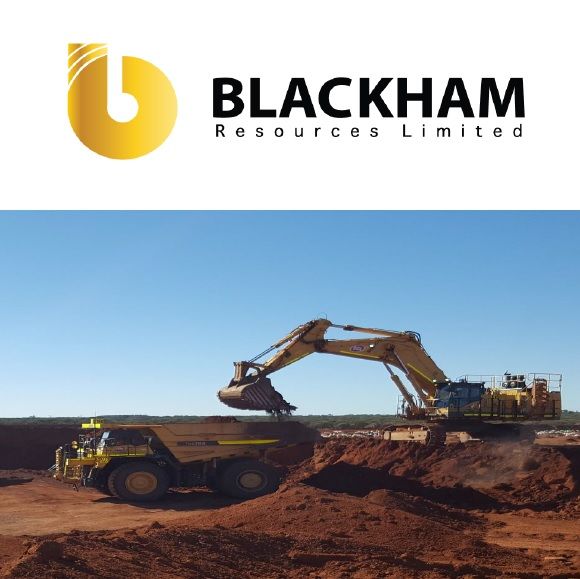 Resource Success Supports Increase in Processing Capacity
Perth, Jan 23, 2017 AEST (ABN Newswire) - Blackham Resources Ltd (

ASX:BLK
) (

OTCMKTS:BKHRF
) ("Blackham") is pleased to provide a revised Mineral Resource estimate for an expanded Matilda/Wiluna Gold Operation. This is the second resource announcement associated with the Stage 2 expansion study aimed at growing production beyond 200,000ozpa and includes new open pit Mineral Resource estimates at the Happy Jack - Bulletin and Adelaide - Moonlight areas.
- Wiluna exploration success and resource upgrades point to additional 1.5Mtpa crushing and grinding circuit to process Wiluna ores
- Mining and processing studies point to +3Mtpa @ ~ 3g/t Au total processing capacity across the Matilda/Wiluna Operation.
- Combined Matilda/Wiluna Measured, Indicated and Inferred Mineral Resources have grown to 63Mt @ 3.2g/t for 6.4Moz (49% indicated)
- 25% total resource increase since the last quarter
- Open pit resources now 37Mt @ 2.1g/t for 2.4Moz including:
o Initial open pit Mineral Resource estimate for Happy Jack - Creek Shear - Bulletin area of 2.9Mt @ 2.75g/t for 250koz (94% indicated)
o Initial open pit Mineral Resource estimate for Adelaide - Moonlight area of 0.7Mt @ 3.14g/t for 67koz (52% indicated)
- Underground resources stand at 26Mt @ 4.8g/t for 4.0Moz
- Growth in the open pit resources is likely to underpin the base load feed and growth in the underground resources will provide important grade profile for Wiluna processing plant
Mineral Resources at the Matilda/Wiluna Operation have grown to 6.4Moz (63Mt @ 3.2g/t) with 31Mt @ 3.1g/t Au for 3.1Moz sitting in the Measured and Indicated categories. Consequently, Blackham is advancing its mining and processing studies to increase the processing capacity to more efficiently develop the large resource base and bring better value to its shareholders.
A draft report has been received from Orway Mineral Consultants (OMC) on a recommended processing flowsheet for an additional 1.5Mtpa in new crushing, grinding and flotation circuit to feed the existing BIOX plant. The commissioning of this additional capacity in addition to the recently refurbished 1.7Mtpa oxide circuit would see total capacity of ~3.2Mtpa across the oxide and sulphide circuits, all located at the Wiluna processing hub. The expanded Wiluna plant would bring significant economies of scale to the combined project with all the resources sitting within a 20km radius of the processing plant.
Current mine planning is focused on the planned 1.5Mtpa sulphide circuit being fed equally from both the open pits and the underground. The Wiluna underground would have 2 of the existing 5 declines in operation at any point in time.
To view the full release, please visit:
http://abnnewswire.net/lnk/ZD3G68SL
About Blackham Resources Ltd

Blackham Resources Limited (ASX:BLK) (OTCMKTS:BKHRF), is an emerging gold producer focused on its Matilda Gold Project in Western Australia where mining and production is imminent. The Matilda/Wiluna Gold Operation incorporates over 1,000 square kilometres of tenements containing total JORC 2012 resources of 63Mt @ 3.2 g/t for 6.4Moz of gold. These tenements cover around 55 kilometres of strike along the Wiluna Mine Sequence and 10 kilometres of strike along the Coles Find Sequence. The Wiluna Mine and Coles Find Sequence has historically produced 4 million ounces of gold.
All the deposits are within 26 kilometres by existing haul roads of Blackhams recently acquired Gold Plant. With exploration prospects at Mt Poole, Monarch, Carroll Prior, Red Lady, Zenith, Island and Albion in the Lakeway area provides the company with excellent exploration areas for potential future projects.
Bryan Dixon
Managing Director
Blackham Resources
T: +61-8-9322-6418
E: info@blackhamresources.com.au
www.blackhamresources.com.au

Bruce Kendall
Chief Geological Officer
T: +61-8-9322-6418

Jim Malone
Investor Relations
Blackham Resources
T: +61-8-9322-6418
Related CompaniesBlackham Resources Ltd