Invigor delivers strong quarterly performance with customer receipts up approximately 42%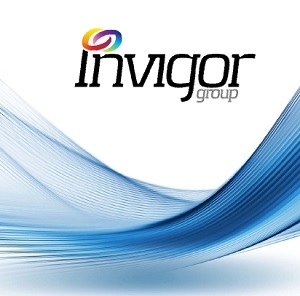 Appendix 4C - IVO delivers strong quarterly performance
Sydney, Jan 30, 2017 AEST (ABN Newswire) - Leading big data solutions company Invigor Group Limited (

ASX:IVO
) ("Invigor") has released its Appendix 4C for the quarter ended 31 December 2016. The Company performed well during the period delivering on a number of key metrics.
Highlights:
- Receipts from customers up ~42% quarter-on-quarter to $2.9 million
- Insights business delivered pleasing growth with multiple new contract wins across key sectors
- SpotLite market intelligence platform for SMEs launched
- Condat business performing well and payment of deferred consideration completed
- Cost base reduced by over $1m on an annualised basis.
- IVO receives funding commitments of $4.5 million to drive future growth
Receipts from customers was up approximately 42% to $2.90 million (prior quarter: $2.04 million) reflecting significant revenue growth from both the Insights business and an improved performance from Condat.
The Insights business secured a number of new contracts in the Retail, Events, and Tourism sectors. The division is well underpinned by growing recurring revenue streams and a strengthening tender pipeline.
Condat is also performing to expectations with a major contract increasing threefold in value during the quarter, and other contracts contributing to the business' stable revenue base. Invigor also finalised all deferred share payments to the Condat vendors, resulting in the Company securing 100% ownership of the business.
In mid-December, Invigor successfully launched the SME market intelligence platform SpotLite. The SaaS platform is expected to start generating revenue from February onwards and represents a major new growth platform for the Company.
During the quarter the Company took a number of cost reduction measures including closing of the Chennai office. As a result the Company will benefit from these savings estimated over $1 million in the next 12 months.
Invigor is also pleased to advise that, post December 31 2016, it has secured a $2 million financing facility with a major US technology fund and is currently finalising the documentation. This brings the total of the new financing facility, announced on November 15 2016, to over $4.5 million. The Company will advise the market the details of this facility when it is finalised in the next week.
This new funding and Invigor's growing revenue base gives the Company the necessary financial flexibility to accelerate growth from the current quarter onwards.
The Company will update shareholders on operational and corporate progress as key developments materialise.
To view the report, please visit:
http://abnnewswire.net/lnk/LW411404
About Invigor Group Ltd

Invigor Group (ASX:IVO) uses its complementary suite of big data products to source, aggregate, analyse and publish content for the benefit of businesses and consumers.
Today its interconnected data sets enable enterprise clients including retailers, brands, shopping centres and government bodies to identify and better understand competitors, consumers, markets and demographics while providing the consumer with the best value-for-money.
Using its current products and a pipeline of additional offerings Invigor will have the ability to provide an end-to-end solution spanning sales, product management, business intelligence, marketing, advertising, content creation and distribution, while monetising each step of the process.
Gary Cohen
Chairman & CEO
Phone: +61-2-8251-9600
Email: info@invigorgroup.com
www.invigorgroup.com
Related CompaniesInvigor Group Ltd