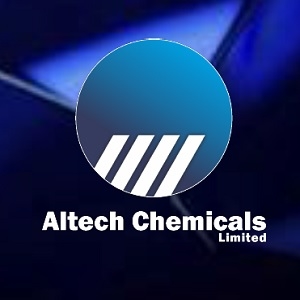 Quarterly Activities Report
Perth, Jan 31, 2017 AEST (ABN Newswire) - Altech Chemicals Ltd (

ASX:ATC
) is pleased to provide the Company's Quarterly Activities Report for the period ended 31 December, 2016.
Altech opens Malaysian subsidiary office at Johor HPA site
During the quarter the Company opened an office for its whollyowned Malaysian subsidiary company Altech Chemicals Sdn Bhd in Johor, Malaysia. The office is conveniently located approximately 300 metres from the site of Altech's proposed HPA plant in the Tanjung Langsat Industrial Complex, Johor, Malaysia. Altech also appointed a Malaysian-based project coordinator who, together with engineers from M+W Group (Altech's engineering, procurement and construction (EPC) contractor), will be based in the new office building during construction of the HPA plant.
Altech managing director Mr Iggy Tan commented, "The opening of the Company's Malaysian office is another positive step in advancing development of Altech's HPA project. Having an office so close to the site of the proposed HPA plant is ideal. Also, the appointment of a site-based project co-ordinator enables the various applications for permits and approvals to be efficiently progressed", he concluded.
Tanjung Langsat Industrial Complex
The Tanjung Langsat Industrial Complex is located about 40km to the south-east of Johor Bahru, Johor, Malaysia. The chemical and industrial-zoned park hosts a range of multinational production groups from petrochemical, oil and gas, resource-based, ferrous and non-ferrous metal, biofuel and oleochemicals. Major companies include major Spanish steel manufacturer Acerinox Group; Titan Petrochemicals; Kiswire; Dairen Chemicals; Dialog and Lion Eco Chemical.
Soil survey commences at Johor HPA site
During the quarter the Company completed soil survey drilling at the site of its proposed HPA plant in the Tanjung Langsat Industrial Complex, Johor, Malaysia. Site topography, soil stability and soil analysis are required to finalise the HPA plant civil design and engineering.
The Singapore office of M+W Group, Altech's EPC contactor, co-ordinated the drilling, soil studies, civil design and engineering work, which included a full analysis of the soil profile and a determination of the piling and civil requirements.
Malaysian permitting consultancy group WKL & Associates (WKL) was also appointed by the Company during the quarter to prepare the required development order and construction permit applications. WKL will assist the Company with the various utility applications for electricity, natural gas and water supply to the plant.
Altech managing director Iggy Tan commented "It is rewarding to be able to announce the commencement of preliminary work at the Tanjung Langsat HPA site, and the appointment of Altech's first Malaysian employee: a site-based project coordinator. These events signify the beginning of Altech's presence on the ground in Malaysia", he concluded.
Lease signing ceremony secures HPA plant site
The Company announced its participation in an official lease signing ceremony hosted by Johor Corporation in Johor, Malaysia on 23 November 2016.
At the ceremony president and chief executive officer of Johor Corporation YB Dato Kamaruzzaman Abu Kassim formally presented Altech managing director Mr Iggy Tan with the lease documents for the site within the Tanjung Langsat Industrial Complex. A 30-year lease agreement, which includes a 30-year renewal option, was executed with TPM Technopark Sdn Bhd, a wholly-owned subsidiary of Johor Corporation.
Altech's HPA plant site was selected for its proximity to hydrochloric acid, lime and limestone plants, all required plant consumables. Reticulated natural gas and high voltage power is also readily available to the site, as is access to processing water. The nearby port of Tanjung Pelepas will distribute Altech's final HPA product; it is the 17th largest port in the world, shipping more than seven million containers annually.
Altech managing director Mr Iggy Tan said, "Johor is currently the preferred destination for business investment in Malaysia. Cost of business in Johor is estimated at 30% less than in Kuala Lumpur and 60% less than in Singapore.
"With three ports; low cost and established power, gas, road, telecommunications and other business infrastructure and its proximity to Singapore, Johor is the ideal site for Altech's downstream high value-add HPA processing plant.
"We firmly believe that the benefits of locating our HPA plant in Johor will enable Altech to position itself in the lowest quartile of the world's HPA producers. This is important when you are competing in a global market", he concluded.
Altech making solid progress with HPA project
During the quarter the Company provided an update on its HPA project.
Debt Financing
Since January 2016 Altech has been working exclusively with German government-owned KfW IPEX-Bank on project finance structuring. The Company is targeting US$70m of project debt; the majority of which is aimed to be subject to German export credit cover (ECA); and the remaining to be on normal commercial loan terms.
Due diligence consultants were appointed by Altech and KfW IPEX-Bank to undertake a definitive technical, market, and legal review of the project, with an independent "expert opinion" to conclude the review. The Company received indicative loan terms and conditions from KfW IPEX-Bank for the US$70m facility, confirming the bank's intention to provide the entire project debt amount. The facility terms and conditions are being discussed, are not binding on either party and remain subject to approval.
Due diligence program
The due diligence team completed site visits to Meckering, Fremantle and Perth, Western Australia and to Johor, Malaysia in early August 2016. Due diligence work included detailed and extensive reviews of the Company's Bankable Feasibility Study (BFS) and supporting project data. None of the due diligence consultants' reports have yet identified any major flaws in the project.
Detailed Design
In parallel with project financing activities, Altech's EPC contractor M+W Group commenced the detailed design and engineering work for the HPA plant in August 2016. To date, in the region of 60% of the required engineering and data packages have been completed for the entire HPA plant. Around half of the packages have been covered by returned binding quotations from suppliers.
Meckering Development
In preparation for campaign mining at the Meckering kaolin deposit, Altech announced the delineation of a maiden Ore Reserve of 1.2 million tonnes @ 30% Al2O3 (alumina) in the minus 300 micron kaolin fraction with a cut-off grade of 25% Al2O3(refer Table 1 in the link below). The Meckering Ore Reserve is sufficient to support the feedstock requirements of the proposed HPA plant for an initial stage 1 mine-life of 30 years.
Johor Development
In Malaysia, Altech and M+W Group appointed local permitting consultants WKL to submit the required development order and construction permit applications. Supply contracts for key plant consumables are also being arranged by the Company. Altech managing director Mr Iggy Tan said, "We have been very busy progressing the detailed design with M+W Group in preparation for tendering and receiving binding quotations from suppliers for the plant".
Altech submits mining proposal for Meckering
The Company submitted a mining proposal (MP) and mine closure plan (MCP) to the Department of Mines and Petroleum (DMP) on 1 December 2016.
At Meckering, Altech is planning to mine approximately 140kt of kaolin ore in two-month mine campaigns every three years. The resultant kaolin ore will be stockpiled on site, then containerised into standard shipping containers at the rate of about 45ktpa and shipped to Johor, Malaysia via the port of Fremantle, Western Australia.
The relatively low annual tonnage of feedstock required for the HPA plant means that the Meckering mining will be a simple quarry-style campaign operation with no blasting required. The mine plan, pit design and associated Ore Reserve for the proposed Meckering mine confirms a 30-year mine life at Meckering, providing over 1.2Mt of high-quality, alumina-rich kaolin feedstock to supply the proposed HPA plant.
Altech managing director Mr Iggy Tan said, "The submission of the mining proposal and supporting mine closure plan marks another important step in the development of the HPA project".
Transport route
The Company's Meckering mining lease M70/1334 is located about 150km east of the port of Fremantle and 8km south-east of the town of Meckering, Western Australia. The tenement is accessible via a number of well-maintained gazetted public roads providing direct truck access to the Great Eastern Highway. Haulage of the ~45ktpa of kaolin ore from the Meckering site to the Malaysian HPA plant will be undertaken by Altech's all-inclusive freight partner, Seatram.
To view the full report, please visit:
http://abnnewswire.net/lnk/96EQN4Z4
About Altech Chemicals Ltd

Altech Chemicals Limited (ASX:ATC) (FRA:A3Y) is aiming to become one of the world's leading suppliers of 99.99% (4N) high purity alumina (HPA) (Al2O3).
HPA is a high-value, high margin and highly demanded product as it is the critical ingredient required for the production of synthetic sapphire. Synthetic sapphire is used in the manufacture of substrates for LED lights, semiconductor wafers used in the electronics industry, and scratch-resistant sapphire glass used for wristwatch faces, optical windows and smartphone components. There is no substitute for HPA in the manufacture of synthetic sapphire.
Global HPA demand is approximately 25,315tpa (2016) and demand is growing at a compound annual growth rate (CAGR) of 16.7% (2016-2024), primarily driven by the growth in worldwide adoption of LEDs. As an energy efficient, longer lasting and lower operating cost form of lighting, LED lighting is replacing the traditional incandescent bulbs.
Iggy Tan
Managing Director
Altech Chemicals Limited
Tel: +61-8-6168-1555
Email: info@altechchemicals.com

Shane Volk
Company Secretary
Altech Chemicals Limited
Tel: +61-8-6168-1555
Email: info@altechchemicals.com
Related CompaniesAltech Chemicals Ltd