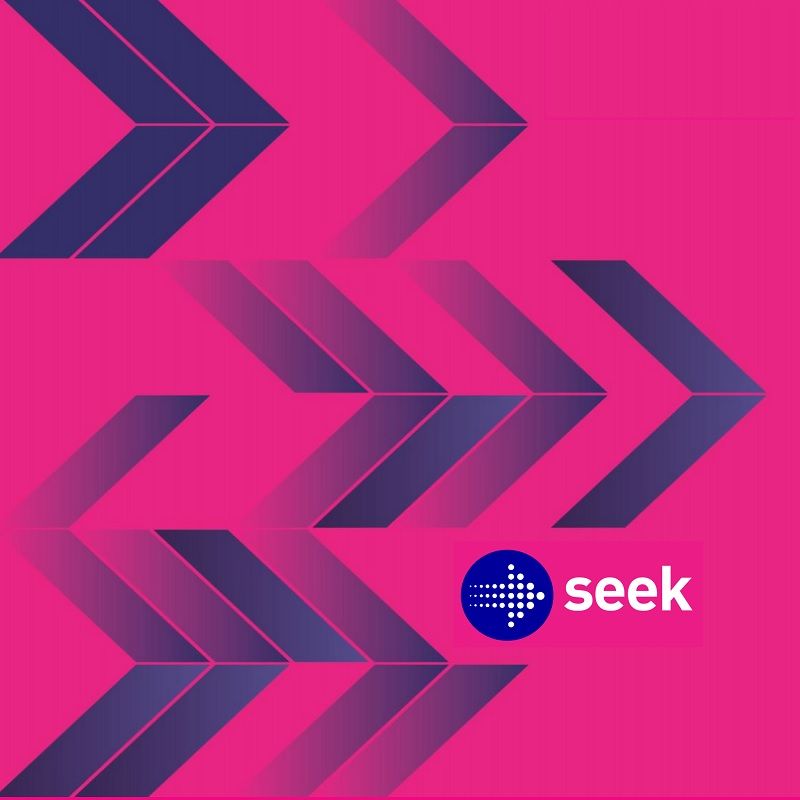 FY17 Half Year Results Presentation
Melbourne, Feb 21, 2017 AEST (ABN Newswire) - SEEK Limited (

ASX:SEK
) (

OTCMKTS:SKLTY
) is pleased to provide the Company's FY17 Half Year Results Presentation.
SEEK is having a global impact improving people's lives across employment & education. Our Purpose is to help people live more fulfilling and productive working lives and help organisations succeed. Across the SEEK Group, we have relationships with over 700k hirers and 150m candidates.
H1 17 Key Messages
Transaction Update: Zhaopin (

NYSE:ZPIN
)
- SEEK has formed a consortium with leading private equity firms Hillhouse Capital Group and FountainVest Partners, for the purpose of a potential privatisation of Zhaopin Limited
ANZ Employment: Strong financial results alongside reinvestment for growth
- Strong revenue growth 13% & EBITDA growth of 10%
Zhaopin: Market leader that is delivering strong results
- Strong revenue growth 23% driven by 20% growth in unique hirers
SEEK Asia: Focusing on managing the business for long term growth
- Near term results impacted by weak macro conditions & focused reinvestment
Education: OES continues to perform at a high level & SEEK to launch new education business
- OES achieving great outcomes for students and strong results with EBITDA growth of 21%
- Regulatory changes led to cessation of SEEK Learning VET operations & new education business to be launched
Confirms FY17 guidance at upper end of range alongside reinvestment to support future growth
- Reported NPAT of approximately A$220m (excluding significant items) before deducting investments in early stage growth options of approximately A$25m
- SEEK is focused on investing to solve complex problems for candidates, hirers and students
SEEK is progressing well against its growth horizons
Phase 1 ANZ Online marketplace
- Continued strong revenue and good EBITDA growth especially from non-volume drivers in relatively flat economic conditions is validation of the strength of our ANZ marketplace
- Growth opportunities remain from volume and aligning price with value
Phase 2 International Online marketplace & Education
- SEEK International operates market leading platforms
o International is >50% of SEEK Group EBITDA
o We operate in 4 out of the 6 fastest growing countries by GDP (2030 forecasts)
- Education models across Brazil, Mexico and Malaysia are performing well
- OES is delivering great results with exciting growth options
Phase 3 Talent Sourcing
- ANZ's sustained investment in Talent Sourcing is contributing to strong financial results
- ANZ's IP, strategic roadmap and capabilities are accelerating SEEK International's evolution which is contributing to strong results in operational & competitive metrics
- Across SEEK, large amounts of structured data and insights are being analyzed which will underpin new products & services
Phase 4 Human Capital Management
- Early Stage Ventures are solving complex problems across large and fragmented markets
- No one is as well positioned as SEEK to grow in this space given our world class capabilities, deep knowledge and relationships with 150m candidates and 700k hirers
Supporting SEEK's growth along these four horizons are world class capabilities in product, tech, data analytics and an experienced management team.
Short & Long term outlook
Confirms FY17 NPAT guidance at upper end of range (excluding significant items)
- Reported NPAT of approximately A$220m before deducting investments in early stage growth options of approximately A$25m
Long-term outlook
- SEEK's focus is to strongly re-invest in its four concurrent phases of growth
o ANZ & International businesses are playing in an addressable market opportunity of A$60b+
- SEEK's re-investment is focused on providing unique solutions to address unmet needs for its candidates, hirers and students across its four growth horizons
o SEEK is uniquely positioned to provide unique solutions through its deep, unique and longstanding relationships and rich data and user insights accumulated over many years
- SEEK's solutions which are either internally built or acquired can be scaled up across a large platform given its relationships with over 700k hirers and 150m candidates
- By investing to address the unmet needs at significant scale in forecast high growth markets, the expectation is that SEEK will generate strong returns to shareholders in the medium to long-term
To view the presentation, please visit:
http://abnnewswire.net/lnk/0IJIR312
About SEEK Limited

SEEK Limited (ASX:SEK) (OTCMKTS:SKLTY) is a diverse group of companies, comprised of a strong portfolio of online employment, educational, commercial and volunteer businesses. SEEK operates across 18 countries with exposure to over 4 billion people and 28 per cent of GDP. SEEK makes a positive contribution to people's lives on a global scale. SEEK is listed on the Australian Securities Exchange, where it is a top 50 company with a market capitalisation close to A$6billion and has been listed in the Top 20 Most Innovative Companies Globally by Forbes, and Number One in Australia.
Investors & Analysts
Geoff Roberts / Jeff Tang
SEEK Limited
T: +61-3-8517-4484

Media
Sarah Macartney
SEEK Limited
T: +61-3-8306-0850
Mob: +61-433-949-639
Related CompaniesZhaopin Ltd
SEEK Limited