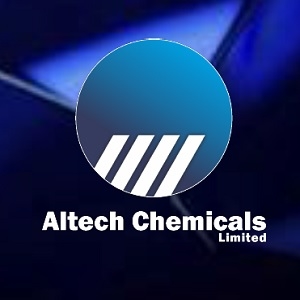 Company Presentation (ASX CEO Session)
Perth, Feb 21, 2017 AEST (ABN Newswire) - Altech Chemicals Ltd (

ASX:ATC
) is pleased to provide the Company's latest Presentation titled "The CEO Sessions ASX Exchange Auditorium".
The vision of Altech Chemicals Ltd is to be a world leading producer of high purity alumina(HPA) - 4,000 tonnes per annum.
About Sapphire and HPA
- Sapphire as hard as diamond
- Forms in nature - temp and pressure
- Synthetic sapphire wafers
- Used in LEDs, semiconductors, watches
- Needs pure alumina (99.99%)
- 99.99% (4N) HPA sells for US$23,000 tonne
- 70% demand - Asia Pacific region
Detailed Design is progressing well
- Detailed design at advanced stage
- 55 M+W engineers on the project
- Germany, Singapore and Malaysia
- Process plant, equipment & piping (Germany)
- Civil, buildings, electrical, instruments (Singapore)
- Overall about 90% specified
- Overall 65% in binding quote
Timeframe to market
- Debt funding term sheet end Q2 2017
- Project equity Q3 2017
- Site works commencing Q3 2017
- 18 months construction
- First product due early 2019
Altech growth performance
- 600% growth market cap growth
- Ave trade value $2k/day to $205 k/day
- 640 shareholders to 1,660 shareholders
To view the presentation, please visit:
http://abnnewswire.net/lnk/GCC6MVU7
About Altech Chemicals Ltd

Altech Chemicals Limited (ASX:ATC) (FRA:A3Y) is aiming to become one of the world's leading suppliers of 99.99% (4N) high purity alumina (HPA) (Al2O3).
HPA is a high-value, high margin and highly demanded product as it is the critical ingredient required for the production of synthetic sapphire. Synthetic sapphire is used in the manufacture of substrates for LED lights, semiconductor wafers used in the electronics industry, and scratch-resistant sapphire glass used for wristwatch faces, optical windows and smartphone components. There is no substitute for HPA in the manufacture of synthetic sapphire.
Global HPA demand is approximately 25,315tpa (2016) and demand is growing at a compound annual growth rate (CAGR) of 16.7% (2016-2024), primarily driven by the growth in worldwide adoption of LEDs. As an energy efficient, longer lasting and lower operating cost form of lighting, LED lighting is replacing the traditional incandescent bulbs.
Iggy Tan
Managing Director
Altech Chemicals Limited
Tel: +61-8-6168-1555
Email: info@altechchemicals.com

Shane Volk
Company Secretary
Altech Chemicals Limited
Tel: +61-8-6168-1555
Email: info@altechchemicals.com
Related CompaniesAltech Chemicals Ltd