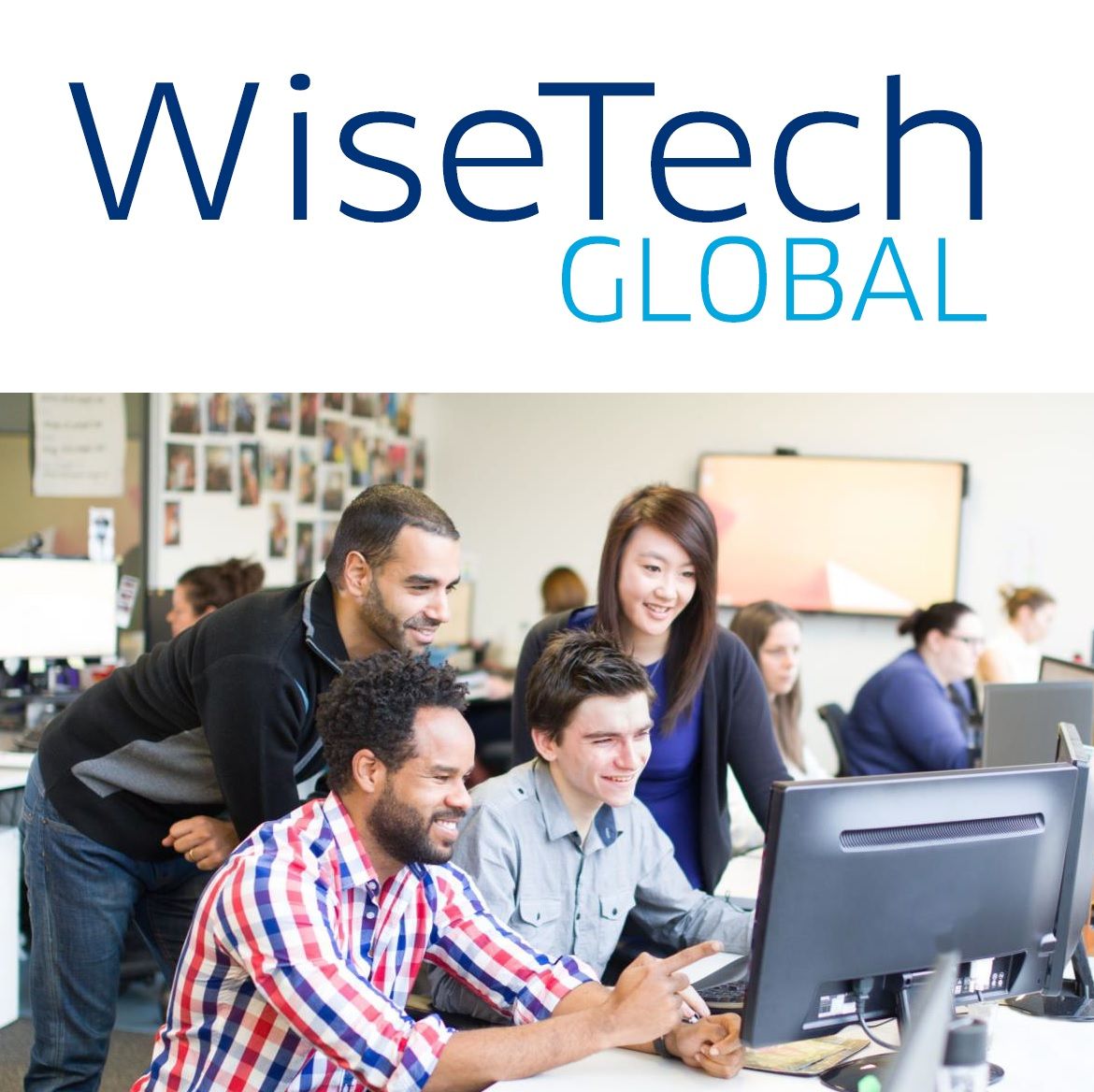 Half-Year Report Ended 31 Dec 2016
Sydney, Feb 22, 2017 AEST (ABN Newswire) - WiseTech Global Ltd (

ASX:WTC
) is pleased to provide the Company's half-year report for the period ended on 31 December, 2016.
Principal activities
We are a leading provider of software solutions to the logistics industry globally. We develop, sell and implement software solutions that enable logistics service providers to facilitate the movement and storage of goods and information domestically and internationally. We provide our solutions to more than 6,000 customers across 125 countries through offices in Australia, New Zealand, China, Singapore, South Africa, Germany, the United Kingdom and the United States.
Our industry-leading flagship technology, CargoWise One, is a deeply integrated global software solution for logistics service providers that enables our customers to execute highly complex logistics transactions and manage their operations on one database across multiple users, functions, offices, countries and languages. We operate our own data centres and deliver our CargoWise One software principally through the cloud. We provide our software as a service which customers access as needed and pay for usage monthly. Our customers range from large multinational companies to small and mid-sized regional and domestic enterprises. Our software is designed to assist our customers to better address the complexities of the logistics industry while dramatically increasing productivity, reducing costs and mitigating risks through the use of a single, global integrated software platform.
Innovation and productivity are at the core of what we do, we invest heavily in product development and we have achieved strong and profitable growth during our history.
Review of operations
During the six months to 31 December 2016 ("1H17"), we delivered significant revenue growth of 46% compared to 1H16, through strong organic growth from both existing customers and new sales across our business, further accelerated by targeted acquisitions.
Revenue
In 1H17 we grew total revenue by 46% or $22.5m to $71.1m (1H16: $48.6m). This growth was driven by a combination of:
- revenue growth from the existing customer base;
- revenue growth from new customers won in 1H17 and the full year impact of customers won in the previous two financial years, reflecting the longer term nature of new customer on-boarding; and
- revenue from customers using acquired products.
Revenue from our existing customer base grew by $12.8m or 26%, offset slightly by $1.3m foreign exchange. This growth in existing customer revenue is 62% higher than the equivalent growth experienced in 1H16 and reflected increased usage of the CargoWise One platform across transactions, users and regions, the commencement of the global rollout for DHL Global Forwarding and continuing rollout programs for our other large to mid-sized customers.
Our new customer revenue increased by $4.0m, partially offset by $0.3m foreign exchange. Growth reflects both new customer sales and increased usage by on-boarding customers.
We focus on transaction-based licensing for all new customers and over time have been transitioning our substantial existing customer base from One-Time licence ("OTL") to On-Demand licences and this is now substantially complete for all CargoWise One customers. Excluding the recent acquisitions, revenue from our "On-Demand" licence models increased to 91% of total revenue up from 79% in 1H16 and our OTL and support services revenue represent only 1% of 1H17 revenue. Including recent acquisitions, OTL and support services revenue represents 7% of total revenue compared to 2% in 1H16.
Customers using acquired products represent customers not yet transitioned onto CargoWise One. In the current period, revenue from acquired product customers grew by $7.7m reflecting the recent acquisitions, partially offset by $0.4m foreign exchange.
Excluding the impact of recent acquisitions, we increased our recurring revenue to 99% of total revenue from 98% in 1H16.
Delivery on our growth strategy
The key strategic developments during the first half were Innovation and expansion of our global platform
- In 1H17 51% of our people were employed on product development and we invested $24m further expanding our commercialisable innovations and delivering approximately 300 product upgrades and enhancements across the CargoWise One platform.
- We have added to our considerable pipeline of development initiatives focusing on universal cross-border compliance, productivity and visibility, machine learning and artificial intelligence.
Greater usage by existing customers
- Strong existing customer revenue growth of $12.8m delivering the majority of 1H17 organic revenue growth.
Our large customer base continues to increase their use of the platform, adding transactions, users and geographies and moving into more modules.
- Expanding further global rollout programmes with the world's largest global forwarding groups.
- Continued transition of customer licensing (excluding recent acquisitions) with 91% of revenues generated from On-Demand licensing, an access-as-needed, monthly payment based on usage licence.
Increasing new customers on the platform
We continued to enjoy strong new customer growth, as our On-Demand commercial model encourages customers of all sizes to migrate from outdated platforms. New customer wins progressed in the mid-market (100-500 users) across North America, Asia and Europe and we are growing revenue as larger 3PL customers, including Hitachi, CEVA and Pentagon, further on-board.
Stimulated network effects
We utilised the powerful network effect present in global logistics through our customers and their partners and within our CargoWise One platform. To further stimulate network effects that support lead generation and sales activity we operate active targeting programmes including WiseBusiness, WiseService and WiseTechnical partners, Wise Agent Referral Program (WARP), Certified Professional plus WiseIndustry programs for freight forwarding network groups globally.
Accelerating organic growth through acquisitions
- Developed product and commenced early adopter sales for our integrated acquisitions in China (Zsoft) and South Africa (Core Freight and Compu-Clearing) and fully integrated air cargo messaging distributor (Cargo Community Network).
- Increased strategic shareholding in German-domiciled, global sea-freight software provider, Softship to 50.01%.
- Continued to build and develop our considerable pipeline of near-term, mid-term and long-term acquisition opportunities in our target areas of Asia, Europe and South America.
- In February 2017 we acquired German customs solutions provider, znet Group GmbH, and Italian customs solutions provider, ACO Informatica S.r.l..
To view the full report, please visit:
http://abnnewswire.net/lnk/X85F899T
About WiseTech Global Ltd

WiseTech Global Ltd (ASX:WTC) is a leading developer and provider of software solutions to the logistics execution industry globally. Our customers include over 7,000 of the world's logistics companies across 130 countries, including 33 of the top 50 global third party logistics providers and 24 of the 25 largest global freight forwarders worldwide[1]. Our flagship product, CargoWise One, forms an integral link in the global supply chain and executes over 44 billion data transactions annually. At WiseTech, we are relentless about innovation, adding more than 3,000 product enhancements to our global platform in the past five years while bringing meaningful continual improvement to the world's supply chains. Our breakthrough software solutions are renowned for their powerful productivity, extensive functionality, comprehensive integration, deep compliance capabilities, and truly global reach.
For more information about WiseTech Global or CargoWise One, please visit http://wisetechglobal.com
[1] Armstrong & Associates: Top 50 Global Third Party Logistics Providers List, ranked by 2016 logistics gross revenue/turnover. Armstrong & Associates: Top 25 Global Freight Forwarders List, ranked by 2016 logistics gross revenue/turnover and freight forwarding volumes.
WiseTech Global Ltd
T: +61-2-8001-2200
E: info@wisetechglobal.com
WWW: www.wisetechglobal.com
Related CompaniesWiseTech Global Ltd