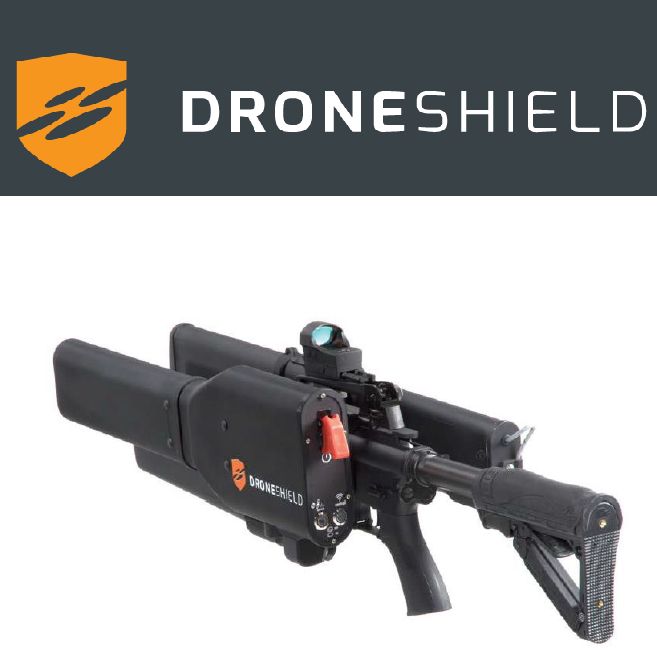 DroneGun Purchase by Middle Eastern Defence Ministry
Sydney, Feb 23, 2017 AEST (ABN Newswire) - DroneShield Ltd (

ASX:DRO
) ("DroneShield" or the "Company") is pleased to announce a sale of its DroneGun tactical drone jammer product to the Ministry of Defence of a Middle Eastern country through the Company's relevant distributor. The country is closely allied with the Western governments.
- DroneGun test unit purchased by the Ministry of Defence of a Middle Eastern country, allied with the Western militaries.
- Potential for a large order following testing.
- Comes against back-drop of rapidly rising drone related terrorist activity in the region.
The unit was purchased (at a full rate price) on the basis of being a test unit, with a potential follow up order on a large scale to provide that country's military with a counter-drone capability.
The order comes against a back-drop of rapidly rising terrorist activity, including ISIS formally announcing last month the establishment of a new "Unmanned Aircraft of the Mujahideen" unit, a fleet of -modified drones equipped with bombs. When announcing what effectively amounts to an establishment of an airforce, ISIS also claimed that its drones had killed or wounded 39 Iraqi soldiers in a single week.
Governments in the region and elsewhere are acutely aware of the threat posed by commercial grade drones adapted for unlawful use by terrorists, organized criminal networks, and other nefarious users. DroneShield's in-house and distributor salesforces are continuing to progress a large number of opportunities in the region and elsewhere, with several orders in advanced stages. The Company will update the market in relation to material sales if/when they occur.
To view pictures, please visit:
http://abnnewswire.net/lnk/CEA5IAGQ
About DroneShield Ltd

Based in Sydney, Australia and Virginia, USA, DroneShield Ltd (ASX:DRO) (OTCMKTS:DRSHF) is a worldwide leader in drone security technology. The Company has developed the pre-eminent drone security solution that protects people, organisations and critical infrastructure from intrusion from drones. Its leadership brings world-class expertise in engineering and physics, combined with deep experience in defence, intelligence, and aerospace.
Oleg Vornik
CEO and Managing Director
Email: oleg.vornik@droneshield.com
Tel: +61 2 9995 7280
Related CompaniesDroneShield Ltd