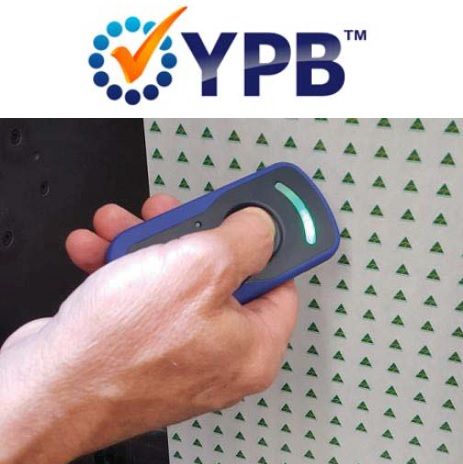 Patent for Smartphone Connectable Scanner Published in USA
Sydney, Mar 15, 2017 AEST (ABN Newswire) - Brand Protection and Customer Engagement solutions Company YPB Group Ltd (

ASX:YPB
) is pleased to announce that it has received notification from the US Patent office of the publication of Patent number US 2017/0061183 A1. The publication of a Patent application marks the date at which it is publicly available and, therefore, at which it forms full prior art for other Patent applications worldwide.
- USA Patent enhances previously granted China Patent for "On the Go" or "OTG" scanner
- Extends interface to "Bluetooth" and other wireless connections to mobile smartphones as well as USB connectivity
This Patent extends the scanner utility Patent granted on 17t h February 2016 by China's SIPO. This USA Patent application extends the protection of the China SIPO Patent to include wireless connectivity capabilities for YPB's scanner technology - most immediately, to enable the scanner to connect to smartphones via, for example, Bluetooth as well as USB connectivity.
YPB now has amassed a significant IP portfolio of 16 Patents in total with 8 Patents granted and 8 pending in various jurisdictions.
YPB believes that unique intellectual property is demonstrably the ultimate wealth creation vehicle as returns are high and capital needs low. At IPO, YPB possessed an IP Portfolio of 2 granted and 1 pending Patents and the expansion of the Patent portfolio to 16 has built a valuable asset. We continue to invest in our intellectual property base in both our heritage Anti-Counterfeit technologies and new Supply Chain Security and Customer Engagement software (although software is typically not patented). Given the intellectual property portfolio we have developed, we are now ideally positioned to benefit from our substantial investment in intellectual property, people and networks.
YPB Executive Chairman John Houston said: "Building an Intellectual Property portfolio has been a strategy since inception and the milestone of having the earlier China Patent extended to the USA is valuable for YPB and our customers. YPB believes in a world where products can be scanned using smartphones as a convenient means of product authentication and a trigger for valuable customer engagement."
About YPB Group Ltd

YPB Group Ltd (ASX:YPB) lives by three words - certainty of authenticity. We deliver on this through our experience in creating revolutionary, patented brand protection and customer engagement solutions. Solutions that detect and prove certainty of authenticity and connect brands directly to their customers, empowering them to engage one-on-one.
In an evolving marketplace and with the rapid growth of cross border commerce, our expertise presently focuses on the rapidly growing markets of Australia, South East Asia and China.
Mr. John Houston
Executive Chairman
YPB Group Limited
T: +61-458-701-088
E: john.houston@ypbsystems.com

Mr. Gerard Eakin
Director
YPB Group Limited
T: +61-427-011-596
E: eakin@manifestcapital.com
W: www.ypbsystems.com
Related CompaniesYPB Group Ltd