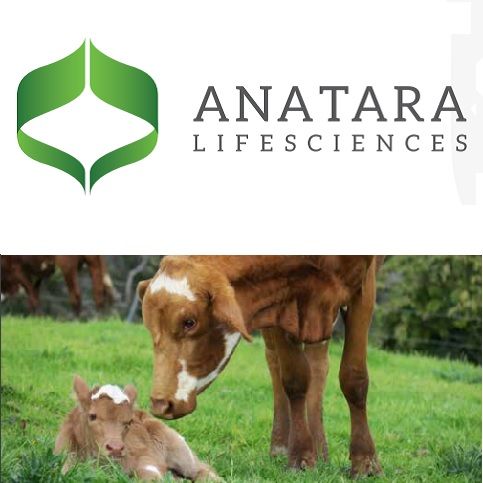 Non-Antibiotic Treatment for Pigs
Sydney, Mar 23, 2017 AEST (ABN Newswire) - Anatara Lifesciences Ltd (

ASX:ANR
) Thanks to those subscribers who noted their difficulty accessing the initial link to ABC's Landline segment on Anatara on Monday. We've since received an updated link and those offshore can now access the "Pineapple Pigs" segment on the Landline website here.
An oral drench to protect piglets from gut infection could soon be available to pig farmers. It's been developed by scientists and is made from pineapples - taking antibiotics out of the food chain.
Pig farmers could soon have access to a non-antibiotic oral drench for piglets, made from an extract found in pineapples.
The treatment was developed by a Queensland scientist decades ago, but for various reasons it was shelved.
Now, it's been given a lifeline thanks to the increasing push to get antibiotics out of the food chain... As Courtney Wilson reports.
View the video here:
http://www.abc.net.au/landline/content/2017/s4638437.htm
About Anatara Lifesciences Ltd

Anatara Lifesciences (ASX:ANR) is developing therapeutics for gastrointestinal diseases in production animals and humans. Its lead product Detach(R) is a natural plant based product that aids in the control of diarrhoea and will help address global concerns around the overuse of antibiotics in production animals that is contributing to the rise of so-called "super bugs" that make infectious diseases harder to treat. The Anatara team has a strong track record in biological science as well as building and growing international biotech companies.
General inquiries:
Dr Mel Bridges
Chairman & CEO, Anatara Lifesciences
Phone: +61-413-051-600
Email: mbridges@anataralifesciences.com

Media inquiries:
Jane Lowe
Managing Director
IR department
Phone: +61-411-117-774
Email: jane.lowe@irdepartment.com.au
Related CompaniesAnatara Lifesciences Ltd