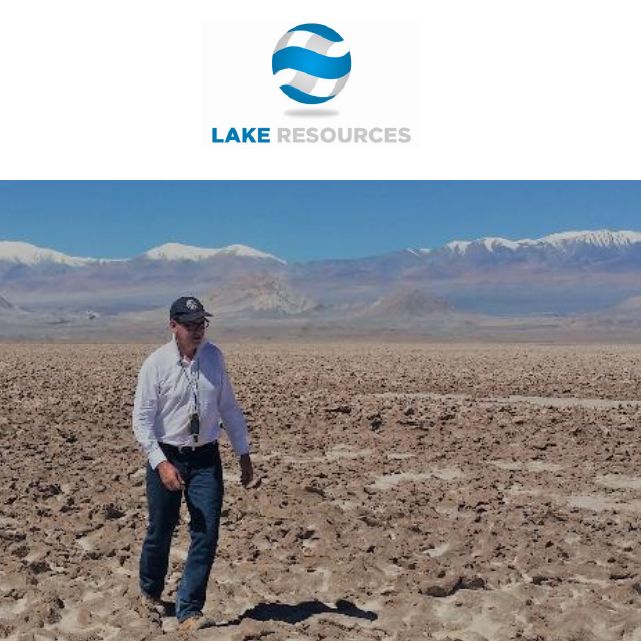 Expands Kachi Project with Additional Leases(2,500 HA)
Brisbane, Mar 24, 2017 AEST (ABN Newswire) - Lake Resources N.L. (

ASX:LKE
) ("Lake" or "LKE") is pleased to advise that additional leases have been secured at the Kachi Lithium Brine Project in Catamarca province, Argentina.
- Kachi Lithium Brine Project now covers total consolidated area of ~52,000 Ha
- ~90% of project leases now approved for exploration
- Results from near-surface brine sampling expected shortly
This is the first time the area has been consolidated under one owner 100%, with the great majority of all leases being approved for exploration.
More sample results are expected soon, to be followed by geophysics and an initial drilling programme.
More Leases - Kachi Lithium Brine Project
Further mining leases have been secured (~2,500 Ha) over the Kachi Lithium Brine Project in Catamarca province. These were critical areas of mining title to consolidate the area.
This is the first time the area has been consolidated under one owner 100%. These cover a combined area of ~52,000 Ha of adjoining consolidated leases. Virtually all leases have been approved for exploration (~90% by number), an important stage of progress for the Company, as set out in the shareholder approved acquisition of LithNRG Pty Ltd last year.
Results Soon - Kachi Lithium Brine Project
Results are expected soon from the near-surface brine sampling programme over the salt lakes in the Kachi Lithium Brine Project in Catamarca province. The Company's Board and Management look forward to updating shareholders as such results become available.
The Company is also pleased to confirm its new corporate identity which better reflect the operations and commodity focus of Lake Resources. LKE has also launched a new website which provides a source of useful information and reference for investors.
To view tables and figures, please visit:
http://abnnewswire.net/lnk/9668R6GZ
About Lake Resources NL

Lake Resources NL (ASX:LKE) is undertaking an aggressive exploration programme to explore and develop prime lithium projects in Argentina, owned 100%, among some of the largest players in the lithium sector. Lake holds one of the largest lithium tenement packages in Argentina (~170,000Ha) secured prior to a significant 'rush' by major companies with three key lithium brine projects located in the Lithium Triangle which produces half of the world's lithium. Lake also holds one large package of lithium pegmatite properties which were an unappreciated source of lithium in Argentina until recently.
The three key brine projects, Olaroz/Cauchari, Paso and Kachi, have similar settings to major world class brine projects being developed in the highly prospective Jujuy and Catamarca Provinces. One project is located next to Orocobre's Olaroz lithium production and SQM/Lithium Americas Cauchari project. The Kachi project covers 50,000 Ha over a salt lake south of FMC's lithium operation and near Albemarle's Antofalla project.
Drilling at Kachi has shown conductive brines in thick porous sands with results anticipated over the coming months. Surface sampling has revealed positive lithium results which will be expanded through the drilling program and geophysics. Exploration and permitting over Kachi and the other projects will provide several catalysts for the company's growth as these areas are assessed for major discoveries.
Significant corporate transactions continue in adjacent leases with development of SQM/Lithium Americas Olaroz/Cauchari project with an equity/debt investment over $300 million and Advantage Lithium's equity transaction in some of Orocobre's leases. LSC Lithium has also raised over $60 million on a large lease package in similar areas as Lake's properties. Nearby projects of Lithium X were subject to a takeover offer of C$265 million in December 2017.
Steve Promnitz
Managing Director
Lake Resources N.L.
T: +61-2-9188-7864
E: steve@lakeresources.com.au
Related CompaniesLake Resources NL