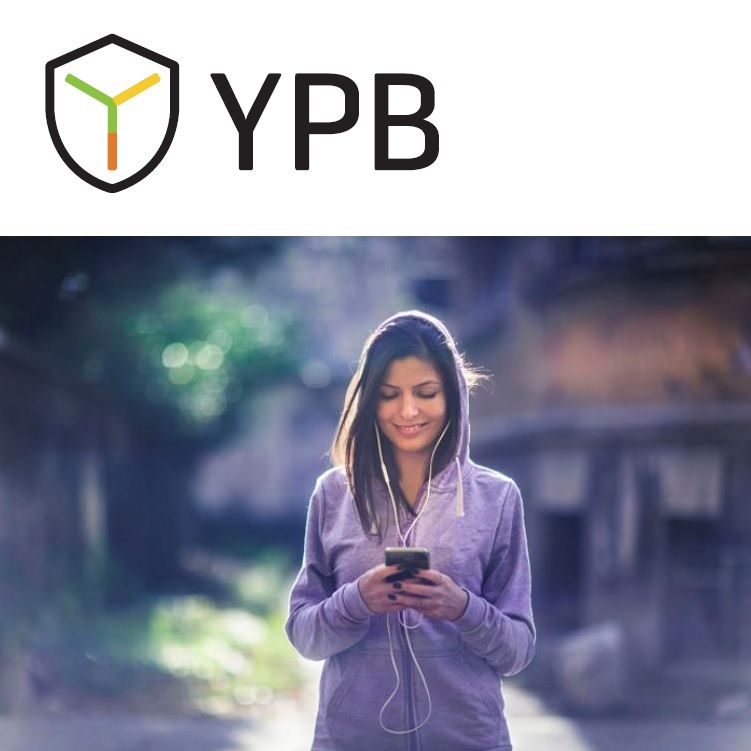 Annual Report to Shareholders
Sydney, Mar 29, 2017 AEST (ABN Newswire) - The directors present their report and the financial statements of YPB Group Limited (

ASX:YPB
) (the "Company") and its controlled entities (the "Consolidated Entity") for the company's the financial year ended of 31 December 2016.
Chairman's Letter
Since listing on the ASX in 2014, YPB has built-out a unique technology suite that empowers clients to PROTECT their high value brands from the risks of counterfeit, DETECT fakes, product diversion and theft, and CONNECT directly with their customers. The expanded geographic footprint in high need, high value, high opportunity markets is aimed at the rapid monetisation of our valuable intellectual property.
Visionary brand owners are awakening to the need for active Brand Protection and Anti-Counterfeit strategies and the value of direct Customer Engagement. YPB is in the vanguard of this rapidly developing opportunity with its unique end-to-end PROTECT, DETECT, CONNECT solution suite. In converting this substantial prospect to substantial shareholder wealth, three powerful, structural, global tailwinds are building and will increasingly propel us:
1. The emergence of the "middle class" in China and Pan Asia, with as many as 800 plus million potential customers for scores of quality products, especially from Australia and New Zealand. The increasing desire of Western exporters to tap these markets is creating a major opportunity for YPB to PROTECT products in Asian markets and DETECT the incidence of fakes and insecure and leaking supply chains.
2. The rapidly changing world of "mass marketing" and the emergence of new direct "one to one" customer marketing. YPB is unique with its proposition that authenticity triggers engagement: that is, the desire to confirm authenticity will trigger a customer to actively engage with a brand (especially in China and Asia) when under most circumstances they would not. This is a major opportunity for YPB's CONNECT solution on smartphones.
3. The pressing need for Governments to more rigorously protect Vital Government Documents as a key defence against terrorism and illegal migration. YPB has a major opportunity with its range of technologies to increasingly PROTECT Vital Government Documents.
These dynamic trends are creating dynamic, large markets for our technologies. They assisted in the almost six-fold growth in the value of our new business pipeline over 2016 to a potential annual revenue value of $112m. This was our key achievement for the year.
Most of this growth occurred from mid-2016 and was driven by our newly filled, high caliber executive team led by CEO Jens Michel. Jens was promoted to CEO in March 2016 after proving his skill and capacity as COO.
Jens is an exceptional hire for YPB, he has extensive experience across Asia, Australia, NZ and Europe and prior to joining YPB served as Pan-ASEAN Regional Vice President for a US$1.7 billion revenue multinational medical technology company and Country Head for a CHF5 billion revenue market expansion services business. With the team now well settled, we will hit the ground running in 2017 with a big pipeline in place and with greater experience and skill in dealing with client opportunities and speedbumps to contract closure.
The biggest disappointment of 2016 was that the clear and significant progress of the business did not translate strongly to the financial scoreboard. We expect that to change in 2017 as we convert prospects and potential into revenue.
Building on the lessons of 2016, our 2017 strategy is more tightly focussed and refined. Together with the evidence in 2016 of the superiority of our multiplier partnership model in terms of market penetration and risk reduction, our cost base will reduce by 40% (annualised) by mid-year.
This refined strategy and leaner cost base reflects the determination of the Board and Management to secure YPB's future by achieving robust profitability while maintaining rapid growth. While disappointing to see the expected break-even point slip from end March to end June 2017, as advised to the ASX on February 2nd 2017, we were pleased to reiterate an expected profit of $5m pre-tax for 2017. We look forward to reporting achievement of those goals to shareholders.
In the longer term, the Board is conscious of its grave responsibility in stewarding shareholder capital. Shareholder wealth can only be created by deploying capital to opportunities with strong returns and tolerable and manageable risk. YPB is fortunate in that unique intellectual property is demonstrably the ultimate wealth creation vehicle as returns are high and capital needs low. We are ideally positioned to benefit from our substantial investment since inception in intellectual property, people and networks. Precise and effective execution of our commercial rollout is now the key to enriching shareholders and realising my vision of creating a valuable, global, enduring franchise in Brand Protection and Customer Engagement.
To view the full report, please visit:
http://abnnewswire.net/lnk/093873PE
About YPB Group Ltd

YPB Group Ltd (ASX:YPB) lives by three words - certainty of authenticity. We deliver on this through our experience in creating revolutionary, patented brand protection and customer engagement solutions. Solutions that detect and prove certainty of authenticity and connect brands directly to their customers, empowering them to engage one-on-one.
In an evolving marketplace and with the rapid growth of cross border commerce, our expertise presently focuses on the rapidly growing markets of Australia, South East Asia and China.
YPB Group Ltd
Mr. Robert Whitton, CFO and Company Secretary
T: +61-2-8263-4000
E: john.houston@ypbsystems.com
WWW: www.ypbsystems.com
Related CompaniesYPB Group Ltd