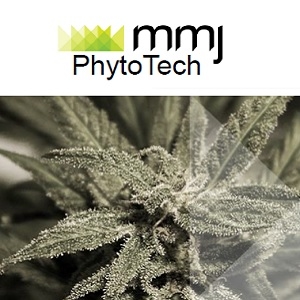 MMJ PhytoTech Limited (

ASX:MMJ) ("MMJ" or "the Company") is pleased to advise that the Canadian Federal Government has confirmed it will move to legalise the recreational cannabis market by 1 July 2018. The Federal Government's initial plans and proposed legislative framework are expected to be publically released on 10 April 2017.
- Canadian Federal Government set to release plans in early April 2017 outlining framework for legalisation of recreational cannabis market by 1 July 2018
- Latest development is a significant catalyst for Canadian Licensed Producers as it provides a clear timeline on opening up of estimated CAD$5 billion market
- Proposed timeline synergizes with current ramp-up of production at flagship Duncan Facility - targeting 8,500kg of cannabis production capacity by the end of 2017
The latest development follows the release of the Federal Government's Final Report into Cannabis Legalisation and Regulation (the "Report") in December 2016. The Report incorporated the findings and recommendations submitted by the Health Canada instigated Task Force, and outlined the need for a safe and responsible production system, with the development of regulatory framework to support commercial production by the private sector a key priority.
The proposed timeline coincides strategically with the Company's aggressive expansion strategy at the world-class Duncan Facility, initially targeting a production capacity of approx. 8,500kg of dried cannabis buds p.a. by the end of calendar year 2017.
Following a recently signed agreement to secure a strategic land package located adjacent to the existing Duncan Facility (see ASX release 9 March 2017), the Company is aiming to drive production capacity to up to 50,000kg p.a. by 2020. This would potentially establish United Greeneries as one of the largest cannabis producers in Canada.
MMJ PhytoTech's Managing Director, Andreas Gedeon, commented:
"This is a very encouraging development for Licensed Producers in Canada, as it provides all parties involved with a clear timeline and heightened clarity around the legalisation of the recreational cannabis market next year.
Not only does the decision remove any doubts around the Canadian Federal Government's willingness to legalise recreational cannabis, it also confirms our previously held view that provinces will be responsible for retail sales, if any, in their own jurisdictions much like alcohol.
We are entering an exciting phase in the Company's development as a leading cannabis producer and we look forward to providing our shareholders with further operational updates in coming weeks."
About MMJ PhytoTech Ltd

In October 2017, MMJ PhytoTech Limited (ASX:MMJ) announced its strategy to become an incubator for strategic investments across regulated jurisdictions globally covering the entire cannabis value chain.
Following the successful listing of United Greeneries Holdings Ltd ("United Greeneries") and Satipharm AG ("Satipharm") on the TSX-V through Harvest One Cannabis Inc. (CVE:HVT), MMJ has focused on the identification of a number of independent strategic investment opportunities that have the potential to deliver significant value to the Company's shareholders.
MMJ is actively pursuing early stage opportunities with the ability to deliver significant future revenue and the opportunity to provide dramatic global synergistic value as regulatory frameworks in key international markets continue to evolve. MMJ is targeting the full range of emerging cannabis-related sectors including healthcare products, technology, infrastructure, logistics, processing, cultivation, equipment, R&D, hemp food products and retail.
MMJ currently holds an equity stake of 53,333,333 shares in Harvest One, 100% ownership of Israeli-based R&D division PhytoTech Therapeutics Limited ("PTL") and strategic holdings in e-Sense Lab Limited (ASX:ESE) and private Canadian-based company WeedMe Inc.
Andreas Gedeon
Managing Director
Phone: +1-250-713-6302
Email: agedeon@mmj.ca
www.mmjphytotech.com.au

Related CompaniesMMJ PhytoTech Ltd


Harvest One Cannabis Inc