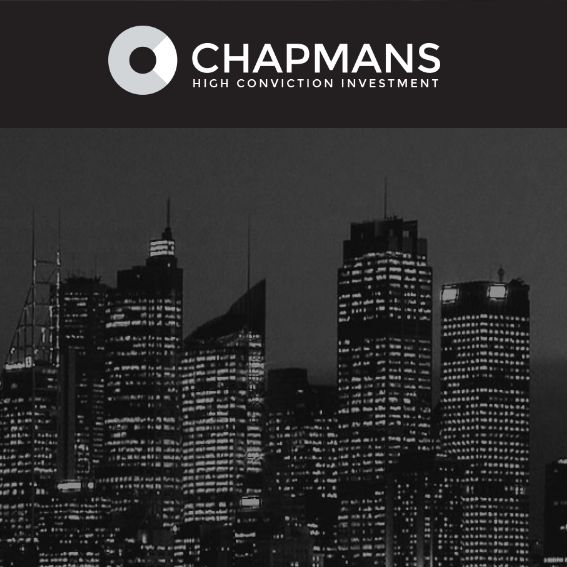 Annual Report to shareholders
Sydney, April 3, 2017 AEST (ABN Newswire) - The directors present their report, together with the financial statements, on the consolidated entity (referred to hereafter as the 'consolidated entity') consisting of Chapmans Limited (

ASX:CHP
) (referred to hereafter as the 'company' or 'parent entity') and the entities it controlled at the end of, or during, the year ended 31 December 2016.
Principal activities
The principal activities of the group during the period were as a specialist investment and finance company providing growth capital and advisory services to private and public companies across a concentrated but diverse range of industries including resources, engineering and technical services and mobile technology.
The company's investment philosophy and approach is based on achieving reliably high returns from a unique mix of high conviction and special situation features characterised by low entry prices, actively managing risks and significant upside opportunities from concentration of investments in known growth industries. All investments are actively managed over shorter to medium term holding periods with medium term equity and debt based investments structured around specific events, assets and opportunities.
To view the full report, please visit:
http://abnnewswire.net/lnk/CK853D28
About Chapmans Limited

Chapmans Limited (ASX:CHP) is an ASX-listed diversified investment company engaged in special situation investments across a diverse range of industries, with a focus and expertise in the mobile and advanced industrial technology sectors. The Company seeks to be an active strategic investor in high growth areas of the market and to identify and work with emerging high growth companies. Chapmans' investment philosophy and approach are based on a unique mix of high conviction and special situation features, characterised by advisory and equity investments structured around specific events and assets for both public and large private corporates.
The Company made its first strategic investment into blockchain in 2017 and established the Blockchain Industry Advisory Board to identify and assess compelling blockchain investment opportunities. Chapmans' investment in blockchain technology aligns with its growth plans and commitment to investing in early stage technologies with reach into key international markets.
To learn more please visit: http://www.chapmansltd.com

Peter Dykes
Executive Chairman
Chapmans Limited
E: peter.dykes@chapmansltd.com
T: +61-2-9300-3605

Anthony Dunlop
Executive Director
Chapmans Limited
E: anthony.dunlop@chapmansltd.com
T: +61-2-9300-3605
Related CompaniesChapmans Limited