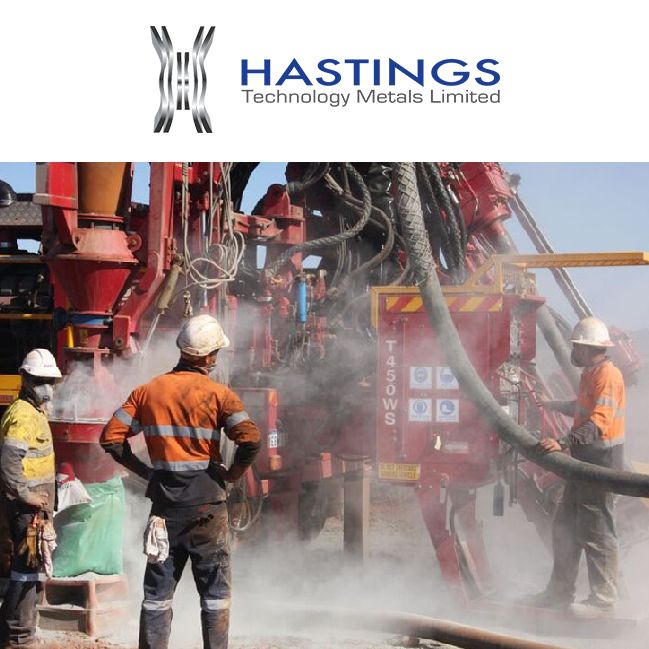 Mine Permitting Applications For Yangibana Project Lodged
Sydney, April 3, 2017 AEST (ABN Newswire) - Hastings Technology Metals Limited (

ASX:HAS
) ("Hastings" or "the Company") is pleased to advise that it has lodged the EIA for its Yangibana Nd-Pr Rare Earths project with the EPA. A Referral Submission was also lodged with the Commonwealth Department of Environment and Energy. Under the Commonwealth and State Approval system, the EPA is the reviewing agency acting on behalf of WA and the Commonwealth.
HIGHLIGHTS
- Environmental Impact Assessment (EIA) lodged with Western Australia (WA) Environmental Protection Authority (EPA)
- Referable Submission lodged with Commonwealth Department of Environment and Energy
- Preliminary Mine Development Proposal (MDP) lodged with WA Department of Mines and Petroleum (DMP)
- Commencement of iterative reviews of the applications with EPA and DMP to map out approval timelines
A preliminary MDP has been lodged with the DMP. Further studies emanating from the Definitive Feasibility Study (DFS) are required to be lodged at a later time to complete the MDP for final assessment. The DFS is scheduled for completion during Q3 2017. The lodgement of the preliminary MDP is to enable the MDP to be fast tracked, pending further outstanding reports that will flow from the DFS.
An iterative review process has commenced with the EPA and DMP that will identify any areas of additional information, if required, for the relevant permitting approvals to be granted. The review process will also clarify the timeline for the approval processes.
The Yangibana Nd-Pr Rare Earths project is in the Gascoyne region of Western Australia. The Company plans to construct a processing plant to produce a Mixed Rare Earths Carbonate product, through the process of mining, beneficiation and hydrometallurgy. On completion of the Permitting, the start-up construction phase is expected to create up to 500 jobs directly and indirectly in and around the Gascoyne region.
About Hastings Technology Metals Ltd

Hastings Technology Metals Ltd (ASX:HAS) (FRA:5AM) is a leading Australian rare earths company, with two rare earths projects hosting JORC-compliant resources in Western Australia.
- The Yangibana Project hosts JORC Resources totalling 20.56 million tonnes at 1.18% TREO (comprising Measured Resources of 3.79 million tonnes at 1.18% TREO, Indicated Resources of 8.24 million tonnes at 1.27% TREO and Inferred Resources of 8.53 million tonnes at 1.11% TREO), including 0.40% Nd2O3+Pr6O11.
- The Brockman deposit contains JORC Indicated and Inferred Resources totalling 41.4 million tonnes (comprising 32.3mt Indicated Resources and 9.1mt Inferred Resources) at 0.21% TREO, including 0.18% HREO, plus 0.36% Nb2O5 and 0.90% ZrO2.
- Rare earths are critical to a wide variety of current and new technologies, including smart phones, electric vehicles, wind turbines and energy efficient light bulbs.
- The Company aims to capitalise on the strong demand for rare earths permanent magnets created by expanding new technologies.

Charles Tan
Chief Operating Officer
M: +61-457-853-839

Andy Border
General Manager Exploration
T: +61-2-9078-7674
Related CompaniesHastings Technology Metals Ltd