Initial mineralogy testwork confirms ability to liberate spodumene, further supporting project's commercial potential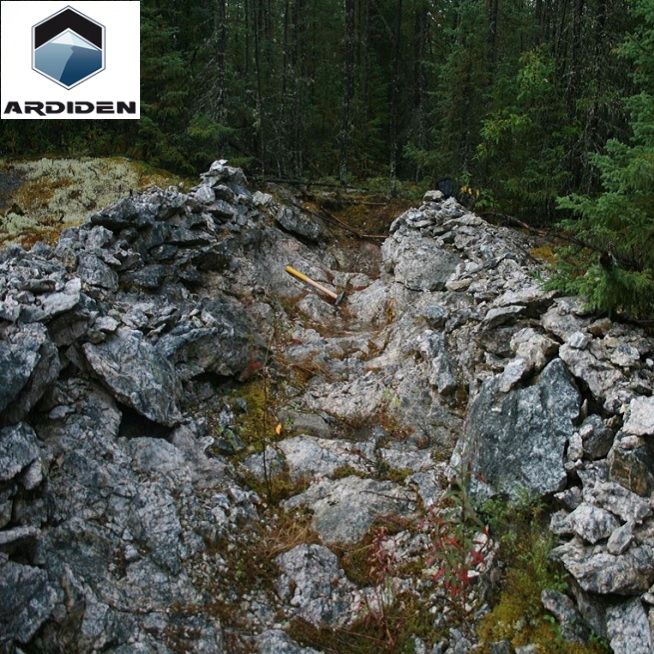 Encouraging Mineralogy Testwork From Seymour Lake
Perth, April 12, 2017 AEST (ABN Newswire) - Diversified minerals explorer and developer, Ardiden Limited (

ASX:ADV
) is pleased to advise that it has received further encouraging testwork results from Independent Metallurgical Operations (IMO), based in Perth, Western Australia, for ore samples from its majority-owned Seymour Lake Lithium Project in Ontario.
HIGHLIGHTS:
- Initial mineralogy testwork on Seymour Lake of drill core samples has confirmed well liberated spodumene particles.
- Thin section examination has confirmed that some of the spodumene cleavage fragments are in excess of 600micron.
- The presence of liberated and coarse spodumene particles bodes well for the recovery of lithium concentrate.
- XRD/SEM tests confirm only trace amounts of deleterious minerals.
- Testwork is ongoing to develop a suitable processing flowsheet.
The mineralogy testwork results from the lithium bearing spodumene samples provided to IMO confirm that the spodumene particles are well liberated at relatively coarse sizes with some of the spodumene particles measured to be excess of 600micron.
Examination and XRD/SEM testing of a thin section of the North Aubry drill core sample has confirmed only traces amounts of deleterious minerals, which could affect the recovery of the lithium concentrate from the spodumene ore. Table 1 (see the link below) below shows the mineral composition present in the thin section of the North Aubry drill core sample.
As previously reported by Ardiden on 9 February 2017, Lab HLS tests produced 7.73% Li2O concentrate. Empirically, pure spodumene is considered to be 8.03% Li2O, indicating that Ardiden's lithium concentrate is very close to the pure form. The production of the lithium concentrate using the HLS tests at such a high grade is well over the industry standard of 6% Li2O, as required by most lithium end-users.
These initial mineralogy results are considered to be very encouraging, confirming that low amounts of deleterious minerals are present in the sample and reaffirming the initial outcomes identified in the HLS tests.
Subject to further confirmation from additional metallurgical test work, the report indicates that the spodumene in this fine fraction can potentially be upgraded to a saleable product by flotation at a relatively coarse particle size.
Ardiden confirms that as these are only the preliminary tests and further work is required to define the process flowsheet to produce the final lithium concentrate. The Company is continuing to investigate various extraction process options including gravity, flotation and magnetic separation processes to develop optimum process flowsheet for the project.
Correction to Appointment of full-time CEO and GM Announcement
Ardiden refers to the announcement made on 12 April 2017, about the appointment of Mr Brad Boyle as CEO and Executive Director. The Company notes an error with expiry date of options in the Employee Incentive Scheme, Tranche 2 section.
The announcement states the expiry date as "with an expiry date of 30 June 2017", however the announcement should read "with an expiry date of two (2) years from the date of issue". Ardiden apologises for any confusion this may have caused.
Ardiden looks forward to providing further updates as they come to hand.
To view tables and figures, please visit:
http://abnnewswire.net/lnk/V450X88U
About Ardiden Ltd

Ardiden Limited (ASX:ADV) is an emerging international diversified exploration and development company possessing a mature multi-element asset portfolio, with a near term development pipeline, focused quality projects located in the established mining jurisdiction of Ontario, Canada.

Investors:
Brad Boyle
Executive Director
Ardiden Ltd
Tel: +61-8-6555-2950

Media:
Nicholas Read
Read Corporate
Mobile: +61-419-929-046
Related CompaniesArdiden Ltd