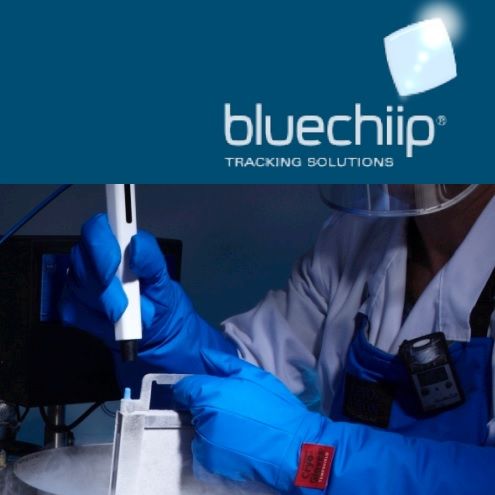 Open Briefing with MD/CEO Andrew McLellan
Melbourne, April 27, 2017 AEST (ABN Newswire) - Bluechiip Ltd (

ASX:BCT
) is pleased to provide the script of the Open Briefing interview with the MD/CEO Andrew McLellan.
In this Open Briefing(R), Andrew discusses:
- Labcon OEM agreement
- Sales and developer kit pipeline
- Genea Biomedx and Planet Innovation progress
- Working capital
openbriefing.com
1. Andrew, Bluechiip recently signed its third OEM agreement, with Labcon North America. What is significant about this agreement?
MD Andrew McLellan:
The agreement we have signed with Labcon North America is very significant for several reasons.
- It's the third OEM agreement in just 18 months since our OEM strategy was launched.
- It's the first OEM agreement for BCT in our major target market, North America, which equates to over 40% of our target market.
- Labcon has already identified end customers and placed orders for Bluechiip's products for those customers to trial integrated products.
- Bluechiip has already received the first license fee instalment with ongoing quarterly licenses fees to be paid over the next 18 months from the date of the agreement.
Labcon North America purchased a developer kit in June 2016 and from then until signing the OEM agreement in April 2017, they performed detailed and significant due diligence to confirm that Bluechiip's technology is valid and that it is critically important for Labcon's customers.
They undertook a global, independent survey of bio preservation operators which confirmed that the market for Labcon and Bluechiip in the bio preservation market is substantial. They identified, based on a bottom up analysis, an immediate market $40M a year market opportunity for Bluechiip equipped 2 ml vials.
While 2 ml vials are the most common size, they only account for a portion of the overall vials market which is estimated at $US200m per year with vials ranging from 0.1 through 5ml.
openbriefing.com
2. In terms of accelerating conversion of developer kits into OEM agreements, can you tell us the number of developer kits sold, how many OEM agreements BCT has signed and are the developer kits profitable?
MD Andrew McLellan:
Our OEM strategy was launched in mid 2015 with one of our early sales of a developer kit to Genea Biomedx who subsequently signed a partner agreement in December 2015 and completed due diligence to convert to a full OEM development and supply agreement in February 2016. We expect the first of Genea Biomedx end products, with Bluechiip's technology embedded, to be sold into the market this calendar year.
We have now sold over 10 developer kits with 3 having now converted to full OEM partners. We expect each OEM agreement to ultimately grow into a multi-million-dollar revenue stream.
While developer kits in themselves are not a major revenue line, at around $10k per kit, they are an indication of the interest potential partners have in Bluechiip's technology and lead to further sales and activity. We are now seeing a conversion to full OEM agreements each of which address multi-million dollar market opportunities.
Looking at the agreements we have in hand now the direct available market within each is substantial:
- Genea Biomedx serves the Assisted Reproductive Technology market, better known as IVF market, which performs 1.8m IVF cycles per year, with 4 to 16 eggs per cycle the available market is 18m eggs per year requiring Bluechiip temperature tracking technology, for Bluechiip the opportunity is over $20m per year.
- Labcon has externally identified an immediate market of $40m per annum with an ability to increase to over $200m; and
- Planet Innovation is targeting partners in the cryopreservation, transport and life science instrument space with market opportunity for Bluechiip consumables of over $30m per annum.
We are seeing an acceleration in the conversion of our pipeline discussions that started 18 months ago with the first sales of developer kits which then translate into OEM agreements. We have well over 30 pipeline discussions ongoing that include nondisclosure agreements with partners.
openbriefing.com
3. How is this conversion to OEM agreements being reflected in revenues today and the revenue outlook?
MD Andrew McLellan:
While our revenues are still very low they have been growing fast and only reflect the sales of developer kits and early stage work with our clients. Our first OEM product revenues, which are the major revenue kicker for us, start to flow in financial 2018 and initially they address $50m of identified end markets out of an initial broader market of $250m.
Looking at revenues over the last 2 financial years, our cash receipts from customers have grown from $56k, to $139k a year and we expect that to almost double again this financial year. Each of these customers is paying commercial margins for license fees and development services and products. As noted, that's before sales of end products by our existing OEM partners, including Genea Biomedx, which we expect to start flowing in 2018 financial year.
18 months ago, we began executing our OEM strategy, putting in place our pipeline process including the developer kits that allow our partners to adopt Bluechiip technology. At the same time, we continued to execute a suite of products including the hand-held reader and multi sample readers. We are now seeing traction in the market.
In the first half of the 2017 financial year, we received $125k of cash receipts from customers. With the Labcon agreement, executed shortly after the release of our third quarter 4C report, we have received an inflow of cash from the license agreement and product orders which will further translate into income this final quarter. Looking to the end of the 2017 financial year will see a significant year on year increase in total revenue for Blue Chiip.
Looking to the next 18 months and beyond we have executed agreements with major partners who are global companies with global access. They are paying us commercial margins and although they have not released integrated Bluechiip products yet we see those products coming on line and generating significant increase in FY18 onwards.
openbriefing.com
4. When do you expect the first product revenues from your OEM agreement with Genea Biomedx agreement?
MD Andrew McLellan:
Genea is a good example of the layered revenues that our business model generates. We have received revenue from: license fees; development services; and prototype products. In FY18 we expect to receive revenues from product sales.
Genea Biomedx already has instruments in the market and continues each year to expand that installation base through its distribution partner Merck. Bluechiip's technology is being developed into consumables that are used on the existing Genea Biomedx Vitrification and Incubation platforms so we expect the uptake of Bluechiip technology to roll out across existing customers and based on this and market feedback we expect a very good uptake.
openbriefing.com
5. What is the relationship between Merck, Genea Biomedx and Planet Innovation? How does this relate back to BCT?
MD Andrew McLellan:
Genea Biomedx has an exclusive agreement with BCT to use our products in the Assistive Reproductive Technologies market. Their exclusive global distribution partner is Merck Bio Pharma, which is part of the global pharmaceutical company Merck, whose sales reps are out in the market today selling Genea Biomedx's platforms for the assisted reproductive technologies market.
Planet Innovation has been involved in the development and manufacture of Genea Biomedx's equipment and currently manufactures the incubation and vitrification platforms that are being distributed globally by Genea Biomedx. Planet Innovation, as a development partner, also has access into other organizations in the life science sector across the globe, and is actively pursuing opportunities to include Bluechiip technology with their partners.
openbriefing.com
6. What's the relationship between sales and working capital for BCT?
MD Andrew McLellan:
We are entering a different and exciting phase with down-stream demand from our OEM partners pulling product through our supply chain. That pull from customers means we are required to build our inventory and convert our existing prototype products into full production units including the multi-vial reader and hand held reader. This accelerating sales growth will require working capital but the expected margins are good and the expected returns on that capital are very attractive.
About Bluechiip Ltd

Bluechiip Ltd (ASX:BCT) has developed a wireless tracking solution for the healthcare and life science, security, defence and manufacturing industries which represents a generational change from current methods such as labels (hand-written and pre-printed), barcodes (linear and 2D) and microelectronic integrated circuit (IC)-based RFID (Radio Frequency Identification).
The unique tag is based on MEMS technology and contains no electronics. The tag can either be embedded or manufactured into a storage product, such as vials or bags. Easy identification, along with any associated information from the tag such as temperature can be detected by a reader, which can also sense the temperature of the tagged items. The traditional identification technologies have significant limitations. Whereas a barcode requires a visible tag or line-of-sight optical scan, bluechiip(R) technology does not. Unlike labels, barcodes and RFID, the bluechiip(R) technology can sense the temperature of each item a tag is attached to, or embedded in.
The bluechiip(R) technology has initial applications in the healthcare industry particularly those businesses which require cryogenic storage facilities (biobanks and biorepositories). bluechiip(R) offers the only technology that enables accurate and reliable tracking of products including stem cells, cord blood, and other biospecimens. In addition to functioning in extreme temperatures, the bluechiip(R) tracking solution can survive autoclaving, gamma irradiation sterilization, humidification, centrifuging, cryogenic storage and frosting.
The bluechiip(R) technology has other healthcare applications in pathology, clinical trials and forensics. Several other key markets outside of healthcare include cold-chain logistics/supply chain, security/defence, industrial/manufacturing and aerospace/aviation.
Further information is available at http://www.bluechiip.com
Andrew McLellan
Managing Director
Bluechiip Limited
Phone: +61-457-823-470

Media:

Richard Allen
Oxygen Financial PR
Phone: +61-3-9915-6341
Related CompaniesBluechiip Ltd