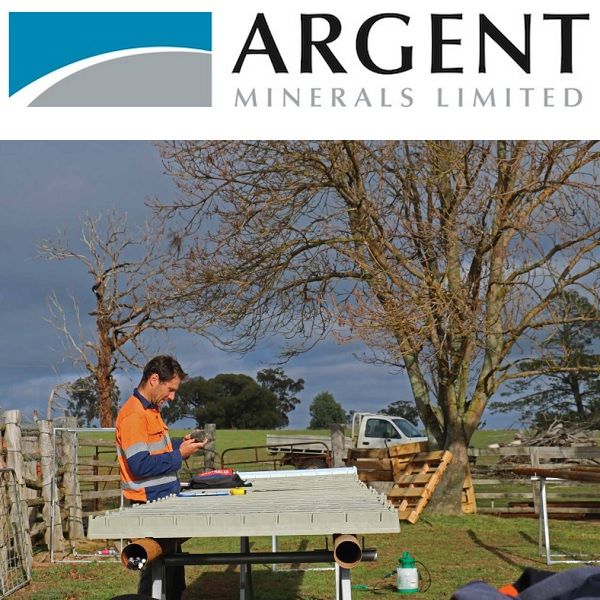 Earns 70% Interest in West Wyalong Project
Sydney, April 27, 2017 AEST (ABN Newswire) - Argent Minerals Limited (

ASX:ARD
) (Argent, or the Company) is pleased to report that its interest in the West Wyalong project has increased from 51% to 70%.
Highlights:
- Argent interest increased from 51% to 70%.
- Exploration expenditure to continue on joint venture agreement terms with customary 70/30 expenditure contribution or dilution provisions.
- Drilling completed ahead of schedule, and detailed core logging and sampling phase commenced.
- Up to 70% of the core to be assayed - based on preliminary visual drill core observations.
- Assays pending.
Under the terms and conditions of the West Wyalong Farmin and Joint Venture Agreement between Argent and Golden Cross Operations Pty Ltd (GCO) dated 8 June 2007 as amended 8 February 2016 (JVA), Argent is required to have invested a further $372,570 subsequent to 2 December 2015 and by 30 June 2017, including $200,000 of direct inground expenditure, in order to earn the 70% Joint Venture Interest.
These terms and conditions have been met, following receipt of the first invoice for the West Wyalong diamond drilling program and written acknowledgement by GCO.
The ongoing interests of the parties in the project will continue according to the JVA, which includes customary expenditure contribution and dilution provisions commencing on a 70/30 basis.
Drilling update
The drilling programme has been completed ahead of the early May 2017 schedule announced on 3 March 2017.
Originally planned for a total of 2,300 metres, the six hole programme was completed at a total of 2,427.4 metres following the extension of holes in order to ensure adequate sampling of alteration observed visually during the course of drilling.
The core has been transported from West Wyalong to the Company's field headquarters at Kempfield, where detailed logging of the diamond core has commenced as the next step in the process prior to cutting and sampling. The core log data will be employed in subsequent 3D modelling to aid analyses and interpretation.
Based on the visual observations to date, Argent envisages submitting up to 70% of the diamond drill core for assay, which the Company typically sends to the lab in per-hole batches in accordance with its QAQC procedures.
About Argent Minerals Limited

Argent Minerals Limited (

ASX:ARD) is an Australian publicly listed company with a 100% interest in a silver/gold project at Kempfield NSW. Work is underway on the preparation of an EIS and a feasibility study for the first stage of the project which will involve heap leaching some 8.8 million tonnes of mainly oxide and transitional material to produce over 9.5 million ounces of silver and 15,000 ounces of gold over a 5 year mine life. Argent is also earning up to a 70% interest in two other NSW projects - gold at West Wyalong and base metals at Sunny Corner.

David Busch
Chief Executive Officer
Argent Minerals Limited
M: +61-415-613-800
E: david.busch@argentminerals.com.au
Related CompaniesArgent Minerals Limited