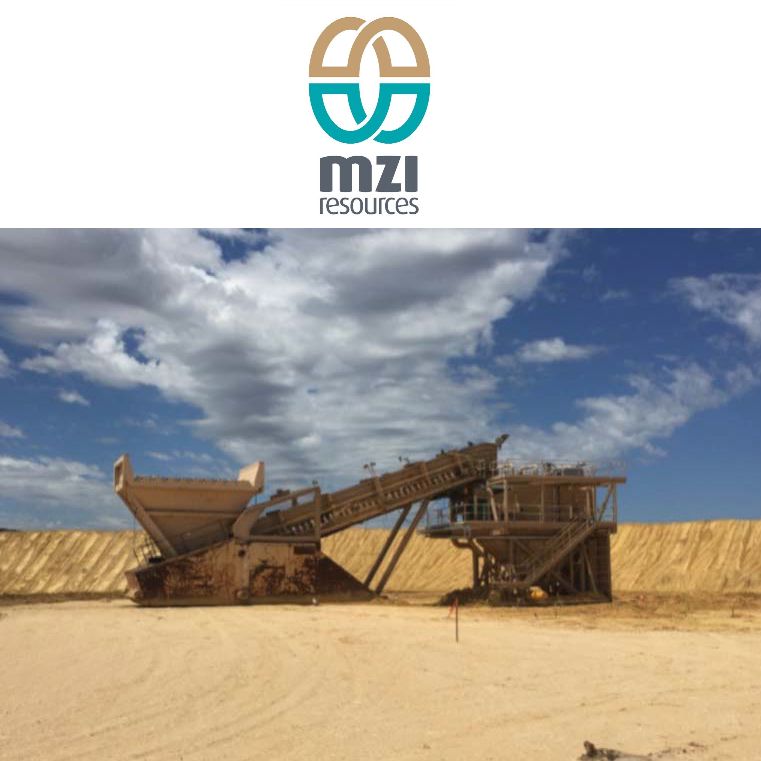 Quarterly Activities Report
Perth, April 28, 2017 AEST (ABN Newswire) - During the March Quarter 2017, the primary focus of MZI (

ASX:MZI
) remained on completing the operational transformation and ramp-up at the Company's Keysbrook Operations.
Production and sales data for the March Quarter are detailed in Table 1 (see the link below) on page 2 of this report.
HIGHLIGHTS
- Record HMC processed at the Picton Mineral Separation Plant of 29,266t (+28% over prior quarter) giving record total quarterly saleable production of 20,850t (+33% over prior quarter)
- Record L88 production of 10,150t L88 (+24%), higher L70 production of 6,094t (+67%), and higher zircon concentrate production of 4,606t (+21%)
- Quarterly product sales increased 85% to near-record of 18,759t, comprising 7,500t L88, 6,500t L70 and 4,759t zircon concentrate. Sales receipts of $11.6M
- Strong start to June quarter: 5,500t L70 and 4,500t L88 shipped in early April
- Transition to eastern mining location completed and 24 hour mining operations resumed in February
- New Mine Field Unit (MFU) successfully commissioned at eastern location
- Expanded L88 sales agreement signed with major offtake customer in April
- Keysbrook operating cash flow positive $2.8M
- Mineral sands market conditions continuing to strengthen
Comment
MZI Interim Managing Director Steve Ward said: "The March quarter was a transformational period for MZI, during which critical steps to debottleneck the Keysbrook site were completed with the shift to the eastern mining location and successful commissioning of a new more robust and reliable integrated Mine Field Unit. These two important steps enabled the resumption of 24-7 mining operations and vitally, enabled consistent and reliable feed to the Keysbrook Wet Concentrator Plant.
"Notably - and despite slightly lower production of Heavy Mineral Concentrate prior to the commissioning of the new MFU in March - record HMC was processed at Picton delivering record saleable production of 20,850t of all products, including record production of our most valuable product, L88. We can now focus on fine-tuning and continuous improvement at both Keysbrook and Picton to see just how hard we can push both facilities to achieve optimum performance.
The improving overall performance and careful management of costs and cash resulted in a pleasing return to positive operational cash flow.
"Furthermore, our expanded sales agreement to supply our major leucoxene customer Chemours with significantly more L88 highlights the steadily improving market outlook for mineral sands, including higher value products such as Keysbrook leucoxene.
Together with the ongoing operational improvement at Keysbrook, this puts MZI in a strong position for the rest of 2017 and beyond."
To view the full report, please visit:
http://abnnewswire.net/lnk/RLVK0SX1
About MZI Resources Ltd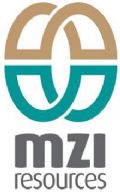 MZI Resources Ltd (ASX:MZI) is a mineral sands company focused on the high value minerals of zircon, rutile and leucoxene based in Perth, Western Australia. Its flagship operating asset is the Keysbrook Mineral Sands Project, located 70km south of Perth. At the Keysbrook mine, mineral sands are mined and processed to produce heavy mineral concentrate (HMC) which is processed into final products under a toll treating arrangement with Doral Mineral Sands Pty Ltd at the Picton Mineral Separation Plant (MSP) near Bunbury.
The Keysbrook mine hosts a world-class zircon / leucoxene ore body with total Ore Reserves equivalent to over 15 years of production at design output rates, and total Mineral Resources equivalent to over 30 years of production. Production commenced in late 2015, making the Keysbrook Project Australia's first – and the world's largest - primary producer of high value leucoxene.
Steve Ward
Managing Director
T: +61-8-9328-9800
E: admin@mzi.com.au
www.mzi.com.au
Related CompaniesMZI Resources Ltd