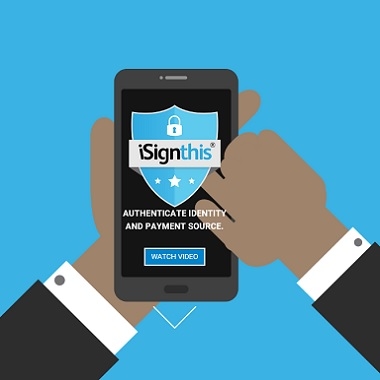 Pepperstone Group completes Paydentity contract
Melbourne, May 10, 2017 AEST (ABN Newswire) - iSignthis Ltd (

ASX:ISX
) ['the Company'] is pleased to announce that it has entered into an agreement with Pepperstone Group Limited, for Paydentity and Payment Gateway services, for the group's UK and Australian operations
Highlights:
- Pepperstone is #1 in Australia for Client Satisfaction, Customer Service, Value for Money (See note 1).
- ISX to supply Paydentity and Payment gateway for UK and Australia .
The Company will announce integration and go live dates once they have been agreed with Pepperstone.
About Paydentity
Paydentity(TM) is the world's most advanced automated identity and payments platform, incorporating real time remote verification of end users domiciled in any FATF, MONEYVAL or equivalent low risk jurisdiction, leveraging verification of 'bank verified' payment instruments to establish identity. The Paydentity(TM) platform allows our merchants to on-board their customers at a much faster rate, whilst also increasing their overall customer reach.
The iSignthis(R) solution incorporates cascading KYC, which supplements UK residents data supplied from credit reference agencies, electoral roll and government public access data, with Paydentity(TM) data. This approach minimises customer friction for UK residents, by augmenting partial "1+1 matches" and "no match" customers with Paydentity data, to deliver enhanced due diligence to satisfy the JMLSG and 4AMLD.
For customers domiciled in the rest of Europe or elsewhere in the world, where independent and reliable databases such as those found in the UK and Australia are limited, Paydentity(TM) provides our merchants with global reach and access to over 3.5Bn 'bank verified' potential customers, optimising customer on-boarding and conversions with marketing campaigns.
About ISXPay
ISXPay(R) provides a full range of gateway, risk management, risk avoidance and processing services for card transactions and alternative payment methods. ISXPay offers card acquiring, as well as routing and transaction processing to third party acquirers, via our cloud based, elastically scalable, PCI DSS Level 1 certified Payment Gateway.
Reporting Notes
In order to preserve our customer's confidentiality, transactional volumes and values will not at any time be released on a per customer/merchant basis, and will only be released by sector aggregate crossed reported by product. (eg FX, eWallets, PSP, Gaming sector broken down by service I to IV above). Several already contracted FX/Trading sector clients are anticipated to be on-boarded to the Paydentity(TM) platform this financial quarter Q4-2017, with 'ramp up' to full volumes within 2-3 months of each merchant commencing with ISX services.
Quarterly Detailed reporting by segment and product will be provided once transaction volume increases and value can be attained by providing transactional reporting.
About Pepperstone Group Ltd
Pepperstone Group is an execution-only forex and CFD broker that provides trading solutions sophisticated enough for veteran traders, yet simple enough for the forex novice.
Pepperstone assists retail and institutional investors in using forex and other instruments as an asset class and part of their investment objectives. Pepperstone offers direct access to multiple destinations of liquidity in the forex markets without the usual burdens of a dealing desk which had previously been unavailable to the retail investor.
Read more about the company at our website:
http://pepperstone.com/en
/
Note 1: By own client satisfaction ratings as researched by Investment Trends November 16 FX Report
About iSignthis Ltd

iSignthis Ltd (ASX:ISX) (FRA:TA8) is the global RegTech leader in remote identity verification, payment authentication and payment processing. iSignthis provides an end-to-end on-boarding service for merchants, with a unified payment and identity service via our Paydentity(TM) and ISXPay(R) solutions.
By converging payments and identity, iSignthis delivers regulatory compliance to an enhanced customer due diligence standard, offering global reach to any of the world's 4.2Bn 'bank verified' card or account holders, that can be remotely on-boarded to regulated merchants in as little as 3 to 5 minutes.
iSignthis Paydentity service is the trusted back office solution for regulated entities, allowing merchants to stay ahead of the regulatory curve, and focus on growing their core business.
iSignthis' and its subsidiary, iSignthis eMoney Ltd, trade as ISXPay(R), and is an EEA authorised eMoney Monetary Financial Institution, offering card acquiring in the EEA, Australia and New Zealand. ISXPay is a principal member of Visa Inc, Mastercard International and JCB International.
Read more about the company at our website http://www.isignthis.com
Todd Richards
Company Secretary
T: +61-3-8640-0990
E: investors@isignthis.com
Related CompaniesiSignthis Ltd