2016 An Emerging Gemstone Miner in Mozambique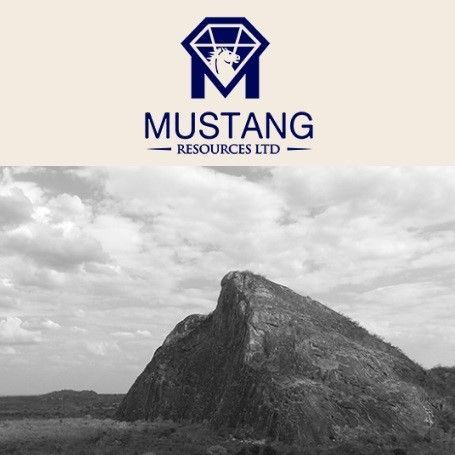 Tapping Into a US$2 Billion a Year Market
Sydney, May 29, 2017 AEST (ABN Newswire) - Mustang Resources Ltd (

ASX:MUS
) (

OTCMKTS:GGPLF
) is pleased to provide the Company's latest Resources Rising Stars Investor Presentation May 2017.
Montepuez Ruby Project
Near-Term Cashflow from Bulk Sampling Program
- Rubies are the most expensive gemstone after diamonds - with fine rubies +5cts extremely rare
- Before the 2009 discovery of the Montepuez field in Mozambique, supply was highly fragmented and unreliable (Myanmar, Afghanistan, Madagascar)
- Consistency of supply from Montepuez provides opportunity for rapid growth in ruby market size
- Global polished ruby market size estimated at US$2billion p.a (2014) - total coloured gemstone market (ruby, sapphire & emerald) estimated at US$5.9 billion p.a (2015)
- Consumer demand has caused prices of rubies to increase 63% over past 8 years **
- Market size continues to grow:
o Coloured gemstone market grew 13% in 2015 period while diamonds decreased 17% from US$84 billion to US$70 billion *
o Strong demand from US, Europe, India, Thailand and China
- US$1.2 billion imports of coloured gemstones into US market (4.5% of diamond market) #
- Mustang market engagement in the USA & Asia has confimed unmet demand for ethically-mined rubies
Montepuez - A World-Class Gem Field
- The montepuez region in Mozambique is ideally positioned to rapidly secure a substantial share of the lucrative global ruby market
- Commercial potential highlighted by Gemfields' success in gereating US$225 million in ruby sales up to Dec 2016 (all during the exploration period)
- Montepuez gaining global prominence as the supply of equivalent quality rubies from Burma (Mogok) is very scarce
- Montepuez produces a wide variety of qualities for each of the different market segments
- Vast majority gem/facet quality rubies come from secondary deposits (alluvial/elluvial)
o Mustang (and its prospecting teams) only mine secondary deposits at present
- The Montepuez ruby field is very extensive, offering prospects of long mine lives
o Mustange has 195sqkm of highly prospective ground
- Montepuez ruby deposits are typically <15m from surface, free-digging and simple to process with good in-situ grades
o Formula for low-cost, high-margin mining operations
To view the full presentation, please visit:
http://abnnewswire.net/lnk/T6RTV976
* Source: Gemfields Annual Report
** Source: Gemval Relative Value Index
# Source: Global Mining Observer, Issue 131 July 2015
About Mustang Resources Ltd

Listed on the Australian Securities Exchange, Mustang Resources Limited (ASX:MUS) (FRA:GGY) is an emerging gemstone developer and producer focused on the near-term development of the highly prospective Montepuez Ruby Project in northern Mozambique.
The Montepuez Ruby Project consists of three licences and now one mining concession covering 19,300 hectares directly adjacent to the world's largest ruby deposit discovered by Gemfields PLC in 2012. Since supply of rubies from sources outside Mozambique has become fractured and unreliable, Mustang stands to capitalise on the current high demand around the world for ethically produced rubies by becoming a reliable, consistent supplier of high-quality rubies.
The Company is currently fast-tracking its work program on the Montepuez Ruby Project with extensive secondary deposits discovered and low-cost bulk sampling well underway. First rough ruby sales are scheduled for 27 to 30 October 2017 in Port Louis, Republic of Mauritius under a closed bid tender of more than 350,000 cts gem quality rubies.
Visit the Mustang website at http://www.mustangresources.com.au for more information.
Managing Director:
Christiaan Jordaan
E: info@mustangresources.com.au
T: +61-2-9239-3119

Media & Investor Relations:
Paul Armstrong
E: paul@readcorporate.com.au
T: +61-8-9388-1474
Related CompaniesMustang Resources Ltd


Gemfields PLC