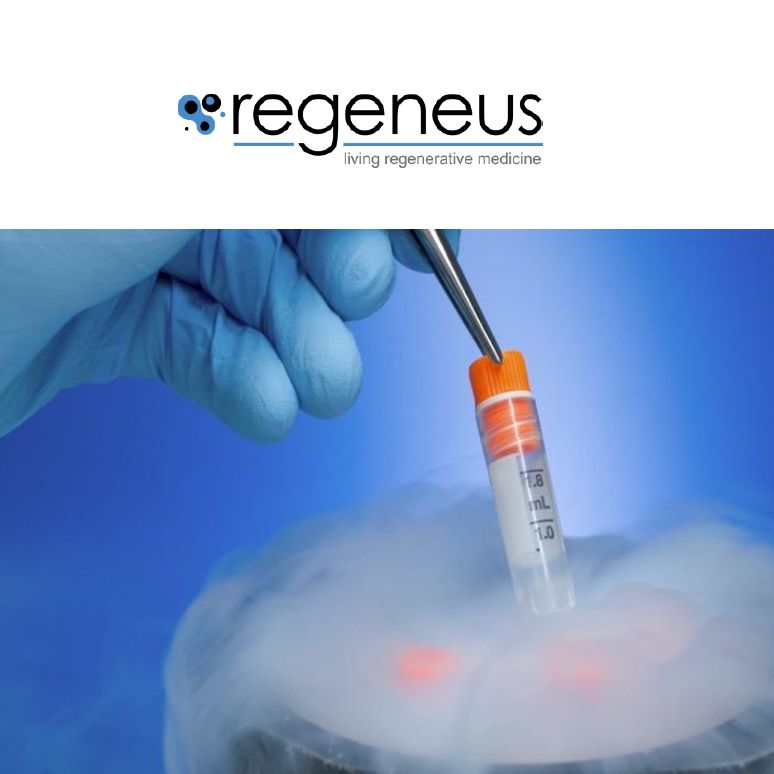 Presentation to ChinaBio Partnering Forum
Sydney, May 31, 2017 AEST (ABN Newswire) - Regeneus Ltd (

ASX:RGS
) is pleased to provide the Company's latest presentation to ChinaBio Partnering Forum.
Overview of Regeneus
A Sydney based, Regenerative Medicine company listed on the Australian stock exchange (

ASX:RGS
)
- Disruptive proprietary technology platforms
o Allogeneic adult stem cells (MSCs) from adipose tissue for osteoarthritis and other inflammatory conditions (Progenza, CryoShot)
o Immuno-therapy for oncology (RGSH4K, Kvax)
o Cell secretions from adipose MSCs for inflammatory conditions
- Diversified portfolio of clinical stage products
o Human and animal health markets
o All product platforms in clinical development
o Scalable manufacturing for allogeneic stem cells
o Strategic and growing IP portfolio to underpin technologies and products
- Innovation and collaboration
o Commercially focused
o Successful technology and clinical collaborative partnerships (AGC Glass, University of Adelaide, Macquarie University, Kolling Institute)
o Strong and proven management team
o Experienced technical resources
Progenza Collaboration in Japan
In December '16, Regeneus and AGC, the leading Japanese manufacturer of biopharmaceutical products, entered into collaboration and licence agreement for the manufacture and joint licensing of the clinical development of its off-the-shelf stem cell therapy platform, Progenza, in Japan.
Progenza Benefits of Collaboration with AGC
- Large Japanese/global partner with aligned goals
o Dominant biopharmaceutical contract manufacturer in Japan targeting accelerated entry into cell-based therapeutics manufacture
o Ambition and resources dedicated to supply global market
- Increased impetus of Progenza development
o Takes advantage of new Japanese regenerative medicine laws
o Initial osteoarthritis development
o Other inflammatory indication areas
- Existing and ongoing relationships with
o Regulators in biopharmaceuticals manufacturing
o Major pharmaceutical businesses
Patent Portfolio Update
Overview
- 56 patents or patent applications across 14 patent families
- 11 patents granted in Australia; 2 in NZ; 1 in US, EU, Japan, China and Singapore
- Pursuing all key territories
- Patents cover:
o Methods of manufacture
o Compositions and delivery
o Use of products for treatment of a broad range of indications
Key patents granted
- Patent granted in Australia, NZ, Japan covering Progenza technology - allogeneic stem cells and secretions for the treatment of osteoarthritis and other inflammatory conditions in humans and animals
- Patent granted in Australia covering cancer vaccine technology for the treatment of cancers in humans (RGSH4K) and animals (Kvax)
To view the full presentation, please visit:
http://abnnewswire.net/lnk/RPI75NIW
About Regeneus Ltd

Regeneus Ltd (ASX:RGS) is a Sydney-based clinical-stage regenerative medicine company using stem cell and immuno-oncology technologies to develop a portfolio of innovative cell-based therapies to address significant unmet medical needs in the human and animal health markets with a focus on osteoarthritis and other musculoskeletal disorders, oncology and dermatology.
Duncan Thomson
VP Licensing and Alliances
M: +61-428-001-496
P: +61-2-9499-8010
E: duncan.thomson@regeneus.com.au
WWW: www.regeneus.com.au
Related CompaniesRegeneus Ltd